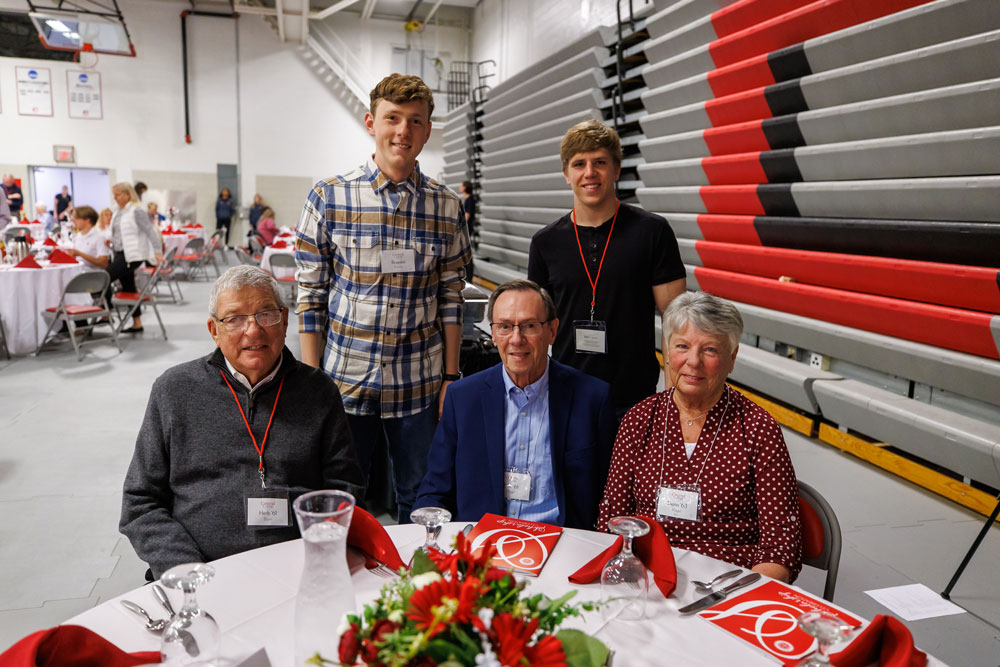 The 23rd annual Scholarship Celebration Dinner warmed hearts, honored the philanthropic spirit of the Central College family and was all around good for the soul. Smiles — and even some tears — were seen throughout the evening in P.H. Kuyper Gymnasium.
Pianist Hailey Swan '23 provided a prelude to the evening's program, Cole Kraber '23 offered the invocation and student musicians Evan Collins '23 and Jake Schulte '24 provided the evening's entertainment.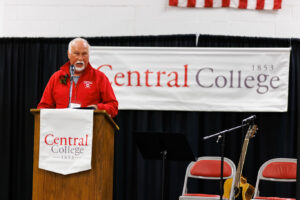 Gloria Montiel '23, a first-generation farm girl from Columbus Junction, Iowa, reflected on her time at Central and how it has opened paths for her future through a moving video. Dave Barnes, loyal friend and donor to the college, spoke about his "adoption" into the Central family and why he and his wife, Mary Barnes, support Central.
Central President Mark Putnam addressed all in attendance saying that "a scholarship is a leap of faith." Our donors' investments in our students and their experiences are just that. And because of their leap, our students can do remarkable things. "For those of you who are donors to our scholarships, we are so deeply grateful because we know what it does. Our students' experiences are made rich because you have faith."
Every gift does a world of good. Your support directly impacts Central programs and opens doors for Central students. To make a gift, visit central.edu/give or call 641-628-5154 and ask for Michelle Wilkie, director of development.