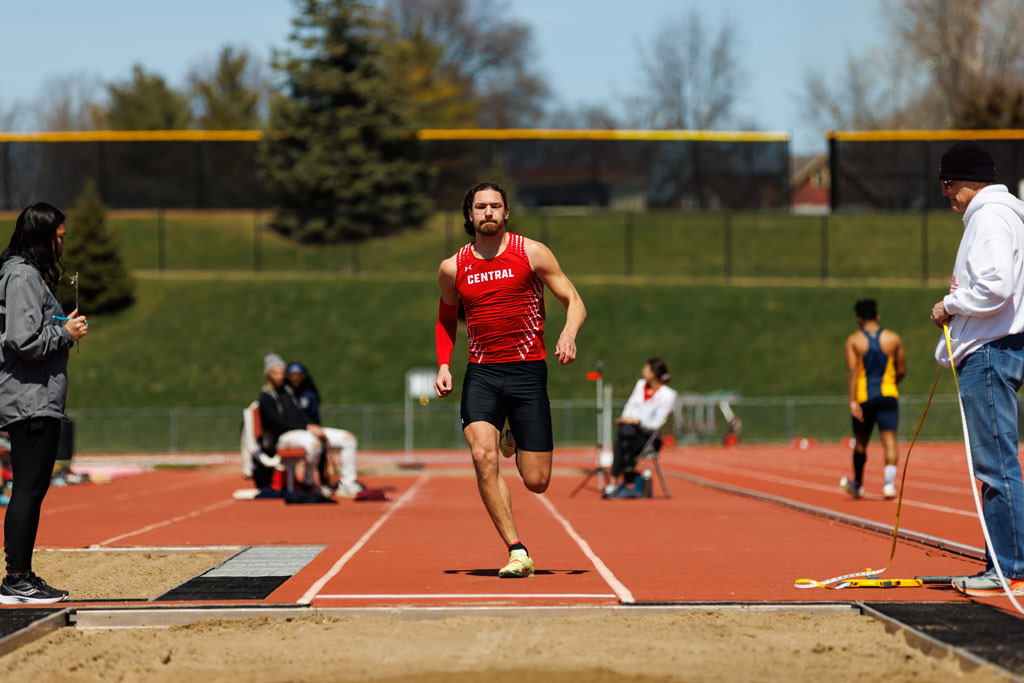 Men's and Women's Indoor Track and Field
Brock Lewis '22 earned all-America distinction in the NCAA Division III long jump. Sam Beatty '23 was honored in the high jump, and the distance medley relay team of Adam Sylvia '23, Carter Tryon '22, Noah Jorgenson '24 and Will DeHaan '22 also received the award. Other national qualifiers included high jumper Drake Lewis '23, heptathletes Brody Klein '24 and Lucas Heitz '23 and women's weight thrower Abby Marr '23.
Wrestling
Shandon Akeo '22 finished third at 125 pounds at the NCAA Division III Championships, helping the Dutch place 21st overall. He was among three national qualifiers for Central, which finished fourth in the league and posted a 12-4 record.
Women's Basketball
Guard Kelsea Hurley '23 and center Allison Van Gorp '25 were all-conference honorees as Central placed eighth in the league and finished 6-15.
Men's Basketball
Central tied for seventh in the league overall with a 7-17 overall mark. Craig Douma resigned as head coach after 10 seasons and was replaced by Joe Steinkamp '03, who coached the women's squad the past five years.
For an up-to-date schedule of all sports, visit athletics.central.edu/calendar. Watch live events on the Central Dutch Network.