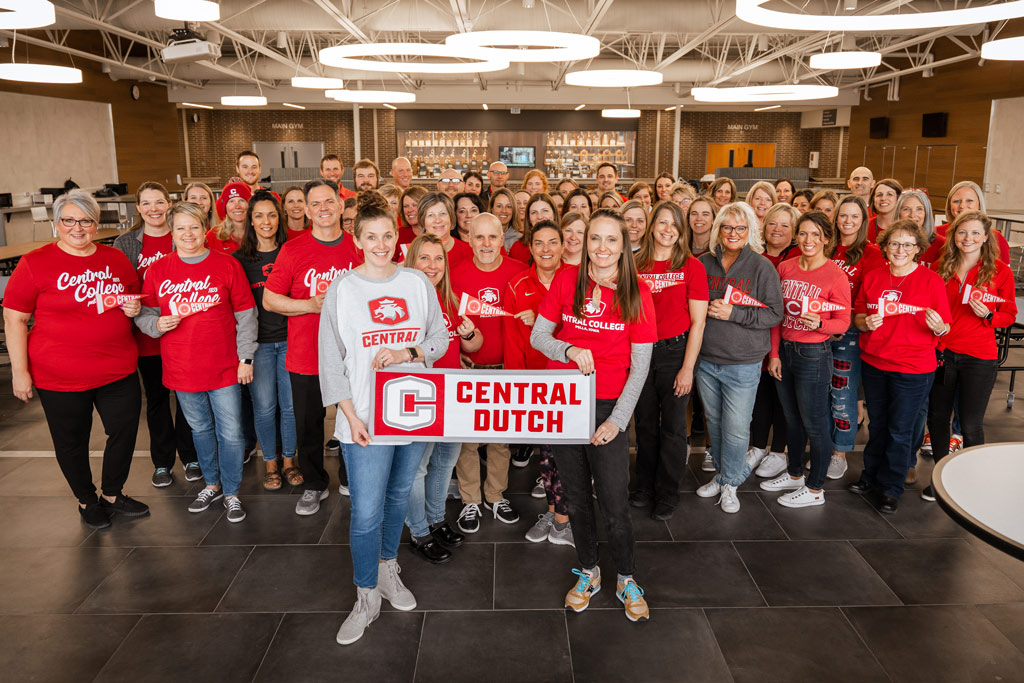 Celebrating Hoo-Rah! Day and a 53-Mile Challenge
The sixth-annual Central College Hoo-Rah Day tallied 368 gifts in one day, April 12. In total, the college raised $339,583 to help support student scholarships and programs.
Alumni, parents of alumni or students, faculty and staff members and students contributed to the success. Together, donors raised $312,702 for the Journey Scholarship Fund. In addition, more than $26,000 was raised for 60 campus programs and designations. Gifts came from 37 states and the District of Columbia. Central supporters come from around the world — including a gift that arrived from Japan.
In the days leading up to Hoo-Rah Day, 185 Central students, employees, alumni, family and friends participated in the college's second 53-Mile Challenge from March 1 to April 12. Participants logged more than 9,805 miles together. Go Dutch!
Thank you to everyone who helped make this Hoo-Rah Day so successful.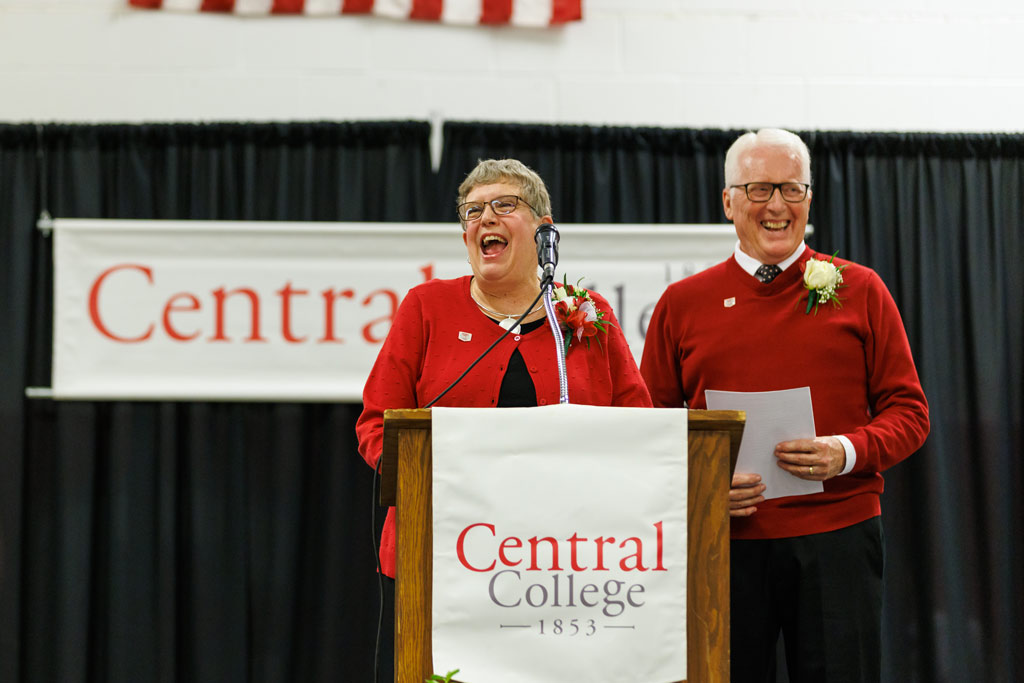 Scholarship Celebration
The 20th annual Scholarship Celebration Dinner warmed hearts, honored the philanthropic spirit of the Central family and was all around good for the soul. Smiles — and even some tears — were seen throughout the evening in P.H. Kuyper Gymnasium. The event felt like the great big Central hug everyone had been missing the past two years.
Pianist Channing Rucks '22 provided a prelude to the evening's program, Sharaden Boggs '23 offered the invocation, and the Chamber Singers performed under the direction of Mark Babcock '91, professor of music and the M. Joan Farver Endowed Chair in Music.
Steven '01 and Stefanie Bresnahan Perkins '02, along with their eldest son, Jackson, shared their family's story and journey to establishing the Jackson Perkins Education Scholarship through a moving video. Ed '70 and Martha Friskey Van Hemert '72 spoke about their journeys to, at and after Central as well as why they support Central College.
Central College President Mark Putnam addressed all in attendance saying that giving at Central "is intensely personal." "The Central family gives to support not just current, but future students, and even students that haven't been born yet," he adds. "They give to ensure their future here and that all will have the same incredible student experience they had, no matter how many years have passed."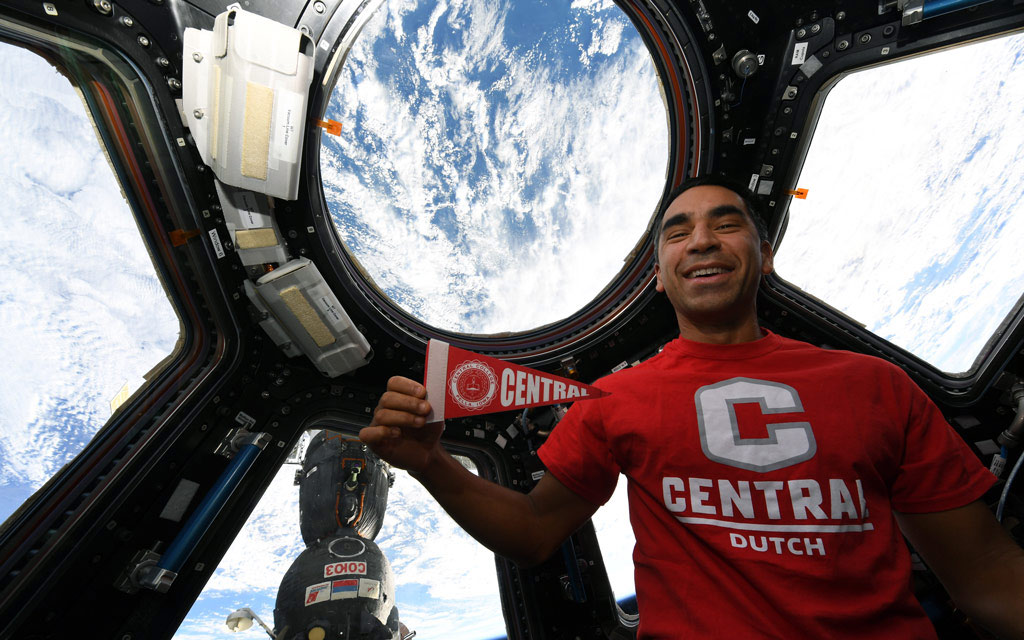 Central Hosts Event Featuring NASA Commander Raja Chari
The Central community experienced "Space Station Central" in February. Raja Chari — husband of Holly Schaffter Chari '99 — who was aboard the International Space Station, presented via livestream to the Central community. Chari is a National Aeronautics and Space Administration astronaut and the commander of the NASA SpaceX Crew-3 mission, which launched on Nov. 10, 2021.
The program also featured a short presentation from Pavithra (Pavi) Premaratne, assistant professor of physics and engineering. Premaratne is serving as a co-principal investigator for his alma mater, Iowa State University, on a research project developing a 3D printing process for a zero-gravity environment. This work has been submitted to and is being tested by NASA.
The recorded event can be watched at central.edu/space.
Tumlinson Named Central's VPFA/Treasurer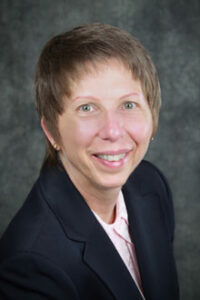 President Mark Putnam appointed Karen Tumlinson as vice president for finance and administration and treasurer of the college this spring.
Since 2019, Tumlinson has served the University of North Texas as the division director of finance and operations, overseeing all finances and administrative functions for digital strategy and innovation.
Her expertise includes budgeting, compliance, hiring, payroll and strategic financial analysis, including forecasting and modeling. Tumlinson has professional experience outside of higher education and more than 20 years of experience in higher education related to human resources, risk management, technology, business systems, finance, accounting, analysis, facilities, the spirit shop, postal office, study abroad, conferences, dining and student life.
"Karen is a lifelong learner and hard worker who is looking to intentionally reconnect with a private, residential liberal arts school and faith-based community," Putnam says.
Prior to her time at the University of North Texas, Tumlinson took on a CFO project appointment in 2018-19 for audit work at St. John's Military School in Salina, Kansas. From 2016-18 she served as vice president – finance and operations/CFO at Kansas Wesleyan University in Salina and as assistant vice president – finance and administration at the University of Arizona in Tucson and Sierra Vista from 2008- 2016. She also had roles at the University of Kansas at Lawrence, Oklahoma State University at Stillwater and University of Nebraska at Lincoln.
Tumlinson also has experience in consulting, property management and real estate development, broadcasting and teaching.
"Academic rigor within the liberal arts framework produces the best graduates who are ready to take on the complex challenges in a contemporary world," Tumlinson says. "A major factor in why I wanted to join the Central team is the strong partnership between the college and the Pella community."
Tumlinson earned an associate of applied science degree with honors while triple majoring in accounting, business administration and computer programming at Lincoln School of Commerce in Lincoln, Nebraska. She also has a B.A. in business from Doane University in Lincoln and an M.S. in business and advanced data analytics from the University of North Texas. She has passed all CPA practice exams and completed additional master's level coursework in accounting, public administration, legal studies and contract law, and business and human resources.
Tumlinson and husband, James, have relocated from Marana, Arizona.
The Joy of Giving – Family Style
Seven siblings — all Central alumni — honored their parents by establishing a $700,000 endowment in their names. The Allan and Grace Braskamp Family Endowment for Purpose, Meaning and Faith will support an environment, activities and programs for students, faculty and staff that enhance purpose, meaning and faith on Central's campus.
"We've found considerable joy and satisfaction by working together as a family to honor our parents this way. The contributions of our folks — the love and sacrifices, along with their pride in us kids — instilled a desire to never stop learning," says Larry Braskamp '63, speaking on behalf of his siblings.
The concept of contributing to an endowment was important for the family. Over the next five years, the Braskamp siblings will fund an endowment to support activities and programs on campus that enhance purpose, meaning and faith, including faith-based retreats and workshops; convocations, lectures and conferences that focus on spiritual development; and purchasing supporting materials.
"We are thrilled and overjoyed by the Braskamp family and their gift to Central in honor of their parents," says Michelle Wilkie, director of development. "This gift will have a lasting benefit for our students. It reaches to the soul of Central's ethos — that of empathy and compassion for others. The Central community is close-knit and this endowment from the Braskamp family is a quintessential illustration of the deep love for family and Central."
"As part of a liberal arts education, students should have opportunities to think about what's meaningful in their life. What is the role of faith in their life? We want students to have the opportunity to foster a sense of meaning and enhance their faith from a developmental focus," Braskamp says.
"When I tell friends about our venture, they really cannot believe that seven kids from the same family graduated from one college! They often ask, 'How did you decide on the focus and goals of the family endowment?'" he adds.
Over the past three years the siblings have held video conference calls every other week to retain their sibling bond and more recently to discuss the focus and goals of the family endowment. "We seven kids are proud of our parents. In establishing this endowment, we want to honor and remember them. We feel it's appropriate to extend their influence to the lives of future students at Central. And we hope that other families may find ways to remember their parents," Braskamp says.
This honor began with Grace and Allan, who were charter members of the Emmanuel Reformed Church in Waupun, Wisconsin. They considered Central a wonderful place to send their children because of its affiliation with the Reformed Church in America.
Over a 24-year span, from 1958 to 1981, at least one of the Braskamp siblings was attending Central almost every year. Listed in order of graduation from Central with their current home state or country of residence, they include:
Carolyn Braskamp Homan '62, Michigan
Larry Braskamp '63, Iowa
Ken Braskamp '65, Central trustee emeritus, California
Janice Braskamp Welle '68, Wisconsin
Marcia Braskamp Myers '72, North Carolina
Nancy Braskamp (Kienzle) Eckert '74, Barcelona, Spain
Linda Braskamp '81, Virginia
"They were so proud of us kids. They liked being called 'Mr. and Mrs. Central College' in their hometown of Waupun. They attended all graduations, and seldom missed coming to Central for Homecoming," says Jan Braskamp Welle '68, the fourth child of Grace and Allan Braskamp.
"When my sisters and brother think about the sacrifices our folks made for us, it can bring us close to tears. Mom centered her life around the seven of us and had so much joy in watching her kids develop. Mom had the right name – Grace – since she exemplified so well a life of grace," Larry Braskamp says.
While Allan Braskamp was a dairy farmer and Grace worked at home, both had a greater purpose in life. Allan demonstrated his strong leadership skills through his involvement in community and church, serving on various boards and elected positions.
"Both ended their formal schooling at the eighth grade, yet both were intelligent and open to learning and accepting new ways of living. Mom and Dad both fought for the less privileged," Welle says.
Through Allan Braskamp's involvement with the RCA, they knew pastors and ministers from different places and pulpit exchanges.
"As I look back on that time, the church was incredibly important because it went beyond the local school," Braskamp says. "It was social, educational and a place to express our talents and leadership. We grew in ways that prepared us to come to Central."
The Braskamp siblings agree that the church, their parents' work ethic, love for those less fortunate and their mother's yearning to "travel the world" (five of the seven have lived outside the United States) are common themes that transcend their specific life experiences and have kept them closely connected throughout their lives. The endowment is a way of honoring the immeasurable gift of family love their parents gave to them.
"Central students and alumni continue to thrive on the deep sense of community created on campus," says Mark Putnam, Central's 21st president. "This endowment will support students, staff and faculty in a meaningful way. The challenges and social distancing of the past few years have made most people reassess their lives and purpose. We are privileged to support the Central family with this generous gift."
The Braskamp siblings, all living in different locations, share a common passion. "We hope other families will find establishing an endowment as a positive opportunity to contribute to Central and to honor their loved ones," Braskamp says.
"Forming an endowment is something wonderful that's lasting. It'll always be a part of Central," Welle says.
Faculty-Student Research Published in Chemistry Journal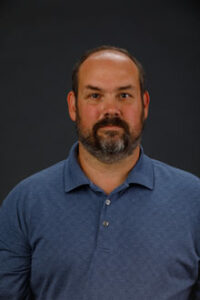 James Shriver, professor of chemistry, Kaylie Kaller '22, Ally Kinsey '21, Katelyn Wang '21, Summer Sterrenberg '24, Madison Van Vors '24, Joshua Cheek '21 and John Horner '21 have had their research on the synthesis indirubin, an isomer of indigo, published in RSC Advances, a peer-reviewed journal of the Royal Society of Chemistry.
The research paper, "A tunable synthesis of indigoids: targeting indirubin through temperature" documents the Shriver research group's discovery that subtle variation in temperature can shift the preference from indigo to indirubin dramatically across a range of compounds, expanding on their previous discovery related to indirubins.
The research relied significantly on the new nuclear magnetic resonance machine in the Vermeer Science Center.
A grant by the Roy J. Carver Charitable Trust and the Fred Maytag Family Foundation funded the purchase of the new 400 MHz NMR for Central in 2021. Funding for undergraduates was provided by The Moore Family Foundation, the Arthur J. Bosch Endowment for Student Research and the John Wesselink Memorial Faculty Development Fund.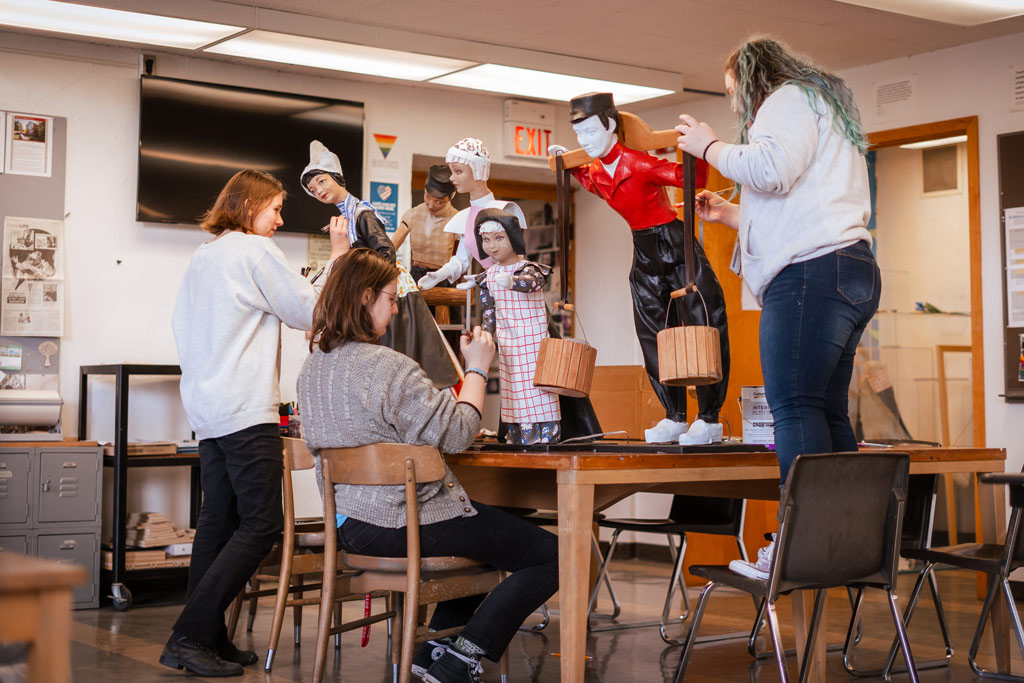 Central Art Students Restore Klokkenspel Figures
Amelia Brown '25, Fynn Wadsworth '25 and Emily Wassink '25, Central art students, along with assistance from art professors Mathew Kelly, Brian Roberts '92 and Susan Swanson, worked together to restore the historic figures in Pella's Klokkenspel.
Central's team cleaned, repainted and restored four of the eight figures that are part of the historical gem in advance of Tulip Time 2022.
The Klokkenspel and the figures are about 40 years old. Every day at 11 a.m. and 3, 5 and 9 p.m., the figures dance to the music of a 147-bell carillon. Because the mannequins inhabit the Klokkenspel, access and upkeep has been difficult, leaving some of the figures with broken-off pieces and sun damage.
With care, new clothes and fresh paint, Brown, Wadsworth and Wassink returned four of the four-foot-tall figures to their original states. The plan is to restore the remaining four figurines for Tulip Time 2023.
Schlerman Will Attend Chicago Semester Program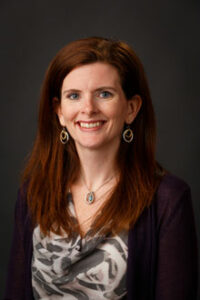 Maggie Fisher Schlerman '02, associate professor of accounting, has been selected to participate in Chicago Semester's Summer 2022 Scholar-In-Residence Program.
While participating in the Chicago program, Schlerman intends to redesign Central's accounting curriculum, complete American Institute of Certified Public Accountants professional development programs and plan for future department trips to Chicago. She feels that the connections she will make in Chicago will give her invaluable industry insight.
Schlerman's participation in the Scholar-In-Residence program is an opportunity in which she can continue to improve her expertise as a scholar and professor.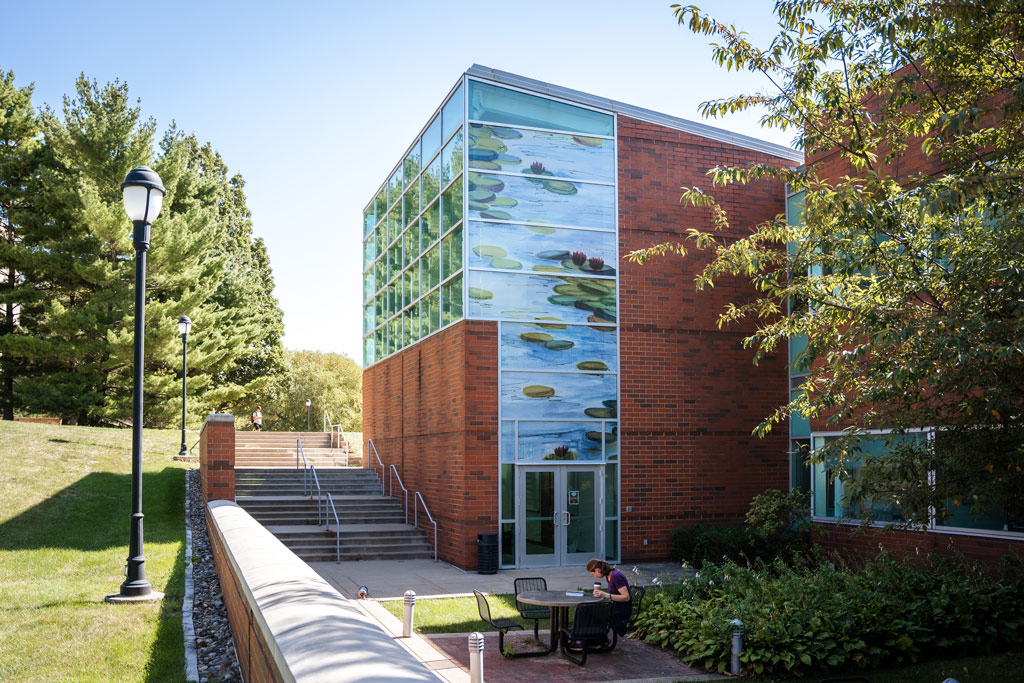 Central College Students, Faculty Collaborate To Save Birds on Campus
Central College is saving birds — one window sticker at a time.
Russ Benedict, professor of biology, and Mathew Kelly, associate professor of art, collaborated with students across the biology and art programs to create and design CollidEscape stickers on a window of Vermeer Science Center on Central's campus. The window, which faces west, has caused many bird deaths for many years.
Birds are drawn to the windows because they reflect the sky and trees so well, and the birds cannot differentiate between what is real and what isn't real until it's too late.
Art students created unique designs for the window stickers, which were then voted on by Central students, faculty and staff. Megan Rohr '22 created the winning design.
"The reality is, birds are declining, and they're declining fast," Benedict says. "This is only one factor, but it's a fairly easy fix."
The project was one of 13 funded by the Moore Family Foundation for the 2021-22 academic year.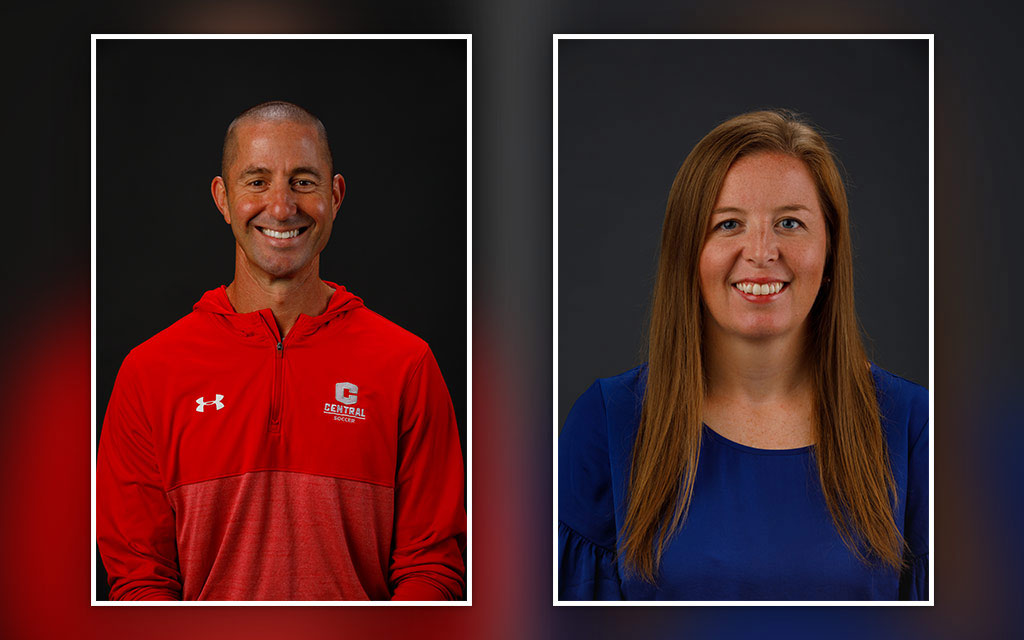 Mathematics and Kinesiology Departments Build Research Experience
"The Mathematics Enthusiast" published an article prepared by Russ Goodman, professor of mathematics and assistant women's soccer coach, and Katelin Valster, lecturer of kinesiology and S.A.A.C. advisor.
They designed an honors seminar course, Sports Analytics: Soccer, which gives Central students the opportunity to complete a course-based undergraduate research experience in sports analytics.
Publication of the article, A Course-Based Undergraduate Research Experience (CURE) in Soccer Analytics, adds to the body of knowledge for designing course-based undergraduate research experiences.
The Moore Family Foundation Faculty Development Program for Teaching funded the research.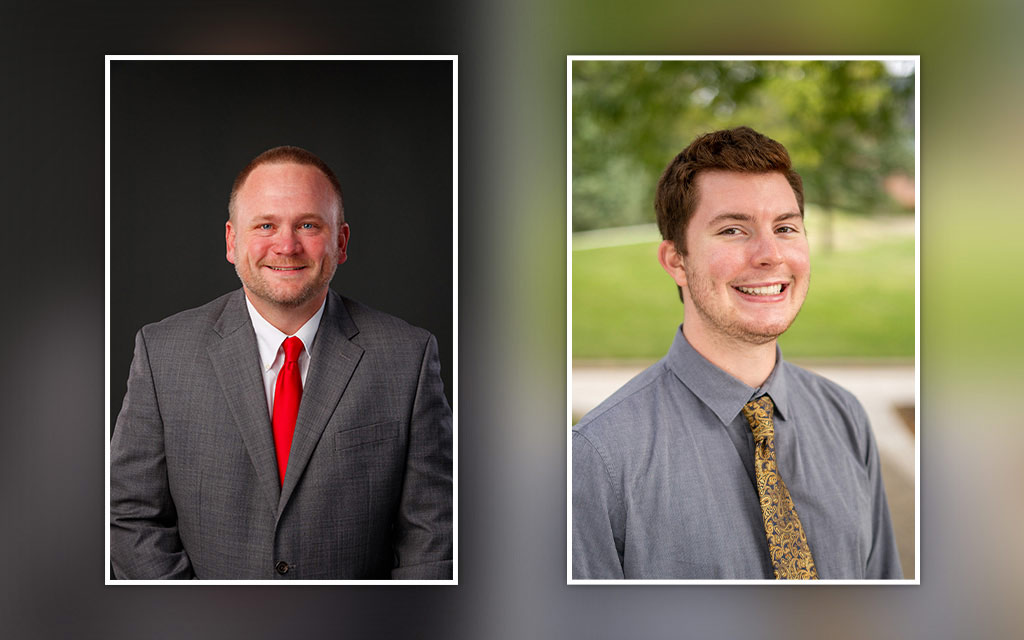 Central Professor and Alumnus Published in Collection About 2020 Democratic Primary
Are the Iowa Caucuses dead?
That's the question Andrew Green, professor of political science, and Kurt Sernett '21 work to answer in a chapter of a book published digitally last year.
The book, "The 2020 Democratic Primary: Key Developments, Dynamics and Lessons for 2024," provides a multilayered analysis of the Democratic Primary, including party rules, party politics, campaign strategies, ideological tensions and demographic considerations.
Chapter two by Green and Sernett, titled "Are the Iowa Caucuses Dead?," evaluates how the results of Iowa Caucuses have served presidential hopefuls and examines what happened before, during and after the 2020 Iowa Caucuses that led to technological challenges, miscommunication and stark criticisms of Iowa's process. The chapter concludes with a discussion on the effects the 2020 Iowa Caucuses might have on the 2024 presidential election and beyond.
"We believe that the key to whether or not Iowa retains its first-in-the-nation status is based upon the decision of one individual: President Joe Biden," the two political scientists share in the chapter.
Green and Sernett worked on the chapter while Sernett was still a student at Central. Sernett, from Kelley, Iowa, is now a graduate student at the Bush School of Government and Public Service at Texas A&M University. The book, edited by Luke Perry, was published by the Utica College Center for Public Affairs and Election Research in partnership with Palgrave-MacMillan. It is available to purchase at several online sources, including Amazon.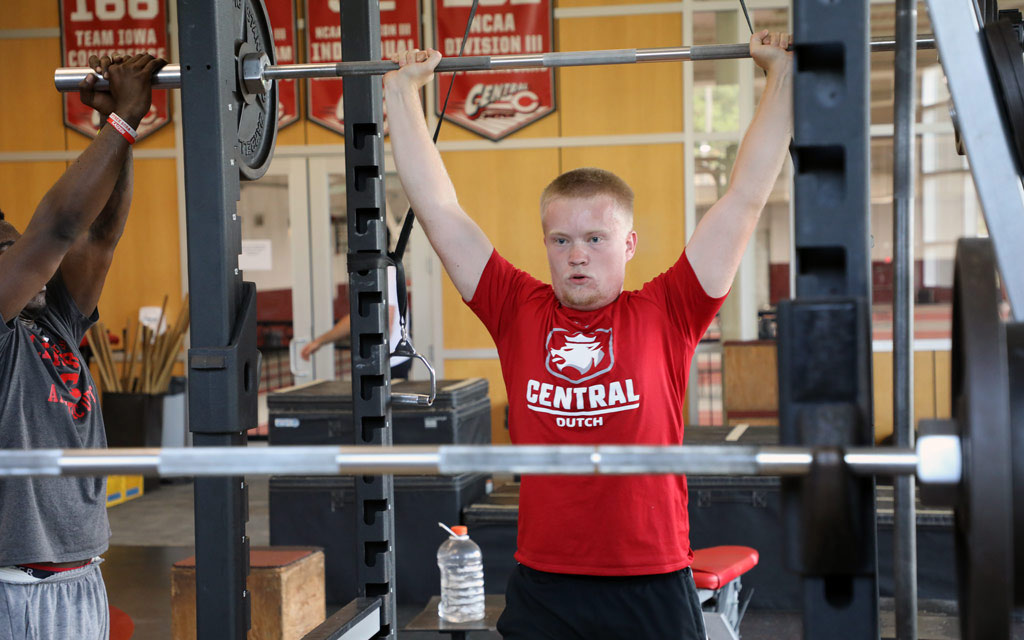 NSCA Recognizes Central's Personal Training Program
Central's personal training program, part of the kinesiology major, has been approved by the National Strength and Conditioning Association's Education Recognition Program.
In pursuing and achieving NSCA recognition through the ERP, Central's program has demonstrated its commitment to quality and meets the requirements to prepare students for NSCA exams in becoming certified personal trainers and strength and conditioning specialists. This test is the gold standard in the field and enhances a student's credentials when seeking job opportunities.
Central is only one of two colleges in Iowa to receive this recognition specifically for personal training. The recognition provides students access to grants, scholarships and internships, while also offering discounts on exams and conferences. Through the partnership with NSCA, Central students also have access to professional development and networking opportunities.
The recognition is valid for three years.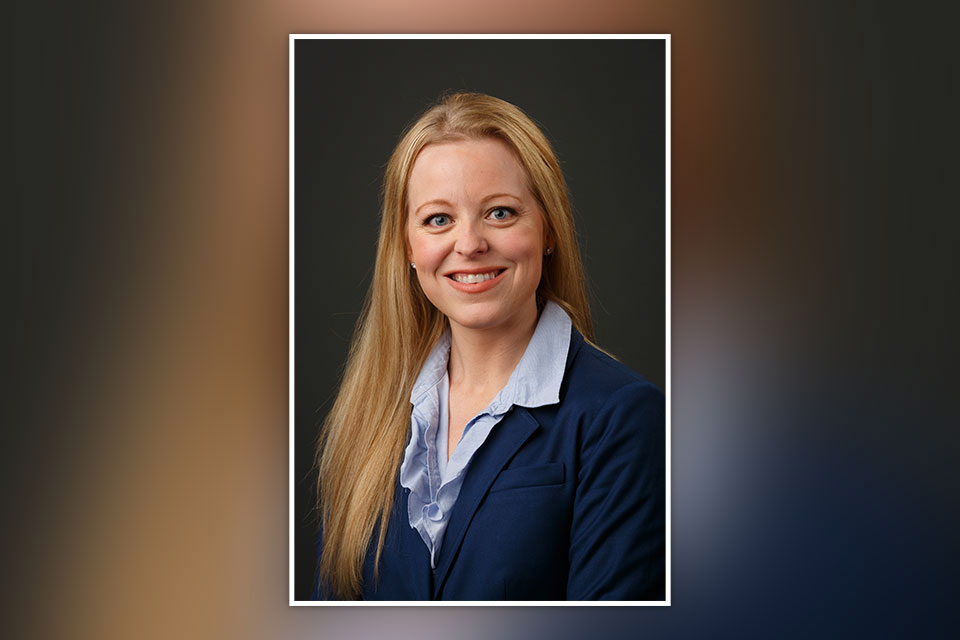 Shuger Fox Recognized for Mentorship of Underrepresented Students
Sara Shuger Fox, associate professor of kinesiology, has received the 2021 Research Mentor Award from The Organization for Tropical Studies for her mentorship of underrepresented students through the National Science Foundation's Summer Research Experience for Undergraduates Program.
Shuger Fox trained students in Costa Rica in designing and conducting independent research; collecting and analyzing data; writing a research manuscript; and preparing an oral presentation delivered at the OTS REU Research Symposium.
"This unique program is designed to extend STEM opportunities to underrepresented minorities around the world," Shuger Fox says. "It's a big motivator for students who are interested in the sciences to learn and gather experiences in the field."
Write Us!
Civitas welcomes letters and emails from readers concerning the contents of the magazine or issues relating to Central College. Please include the author's name, city and state; anonymous communications will be discarded. Letters selected for publication may be edited for length, content, clarity and style.
Address letters to Civitas, Central Communications, Central College, 812 University St., Pella, Iowa 50219 or email Denise Lamphier, Civitas editor, at lamphierd@central.edu.