At the beginning of a new academic year, Central College's class deans welcome an incoming class to the college and see it through to graduation. Part academic advisor, part life coach, part cheerleader and part mentor, class deans are faculty members who offer whatever it takes to help each student make the most of their Central experience. From new student orientation to Commencement, stellar advising is an important foundation of the student experience and core to the college's focus on integrated learning.
Brian Peterson, associate dean for curriculum and faculty development, has filled the class dean role many times. He records here a personal perspective of a sample year in the life of this unique role — including all the triumphs and tribulations.
[Author's note: All events and activities discussed here are real, although they did not all occur within the same year or along this chronology. Real names are changed and I have taken liberties with the timeline for narrative ease.]
Dear Diary,
Aug. 22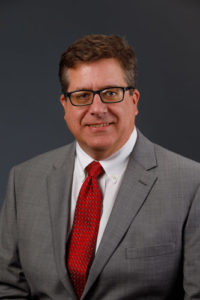 Spent my first day as class dean trying to get a better feel for the position. The office of class deans is envisioned as "… the interface of three critical elements necessary for student academic success: the academic advisor, the student and their academic plan and the curriculum and related academic policies" (copied from the job posting). I'm not sure what all of that is going to imply for me. What I do know is I'm supposed to be an advisor to faculty advisors and a supplemental advisor for students. I appreciate I am able to supervise students in a single cohort — that way I have (relatively) the same developmental issues to worry about with each student.
The first part of my job — working with faculty — seems straightforward. The other class deans and I have a solid understanding of the college's curriculum, and the others would be on a list of people I'd consider to be good advisors. I think helping others to improve will work out well and might actually be fun!
I'm a little more anxious about how serving as a supplemental advisor for students will work, though. I certainly don't want to step on anyone's toes, and I have no intention of replacing another faculty member as a student's advisor. I think it might take a little time to find a clear separation in students' (and faculty members') minds between our role and theirs as advisors.
Sept. 5
We had our first Academic Alert meeting today. The other class deans, associate dean, registrar and I are meeting weekly to discuss students for whom an Academic Alert has been submitted. An alert is a heads-up from a faculty member that can take the form of a concern or a commendation. I didn't have any students in my cohort receive one this week, but one of the other class deans had students for whom a concern was submitted. It was helpful to work as a group to identify strategies to use when we check on and meet with students. I hope they understand they aren't in trouble when we contact them. It's out of an abundance of concern faculty members let us know what is happening to their students.
Sept. 10
Met with T, a student on academic probation, today. He described what a miserable time he had last year, earning a 1.7 GPA. Yikes! He also mentioned that over the summer he was diagnosed with Irlen Syndrome, which makes it very difficult for him to distinguish black text on white paper. The doctor suggested he ask if his tests and assignments could be written on nonwhite paper. He and I walked over to Student Support Services to see if the accommodation can be made for him. The director thought it was an easy fix and suggested his exams be taken over in their office on colored paper so he didn't feel singled out. That sounded like a good idea to T.
Sept. 14
My worst fear realized: M, an education student, came into my office (at my request) and was visibly nervous. When I asked why, she indicated she thought she was in trouble! Apparently, after I received an Academic Concern about her in one of her classes and wanted to set up this meeting, she asked her faculty member if they knew why I wanted to see her. The faculty member indicated she contacted me as class dean because M wasn't doing well in her class. M took the news in a way I don't think was intended. I assured M I wasn't the assistant principal or a disciplinarian. I was only interested in helping her get the resources she needed to be successful in the class. I don't think I have ever seen someone relax quite so … viscerally.
Oct. 5
Saw T again. He got a 90% on his exam the other day! I was so excited for him! This may be what gives us a chance to see how much he can really do!
Oct. 8
G came into my office today, unannounced, looking like she was ready to burst into tears. She said she wasn't sure quite where to go so thought she'd see if I could help. Her father suffered a heart attack the night before, and she wasn't going home. She was upset, but her parents didn't want her to come home until he had surgery. I walked her over to the counseling center so she could make an appointment. Thankfully, they could fit her in later the same day. G and I went back to my office to work on a plan for different contingencies. I think (I hope) she felt better after talking through her options for being with her family.
Oct. 10
Got my first Academic Commendation today for a student. E was rocking her calculus class, and the instructor wanted others to know about it to make sure she remained challenged. She and I met later in the day, and I put her in touch with the director of the Honors and Emerging Scholars Program, as well as the tutoring coordinator to discuss being a possible tutor next year. She was pretty excited!
Oct. 17
Got my cohort's midterm grades — at least most of them. Faculty members aren't required to submit them, but there is a great deal of evidence that receiving midterm grades helps students focus their attention on improving during the last half of the term. Will send notes to all those students who are doing really well and will contact those who may be struggling. The class deans and I are determined not to let students fall through the cracks.
Oct. 25
Met with W today. He's struggling in most of his classes and is looking for help. In talking to him, it just didn't seem that he was engaged in his classes. I wonder if he's really interested in what he's studying.
Nov. 1
G shared that her father's surgery was successful, but that he's still very sick. Doctors aren't sure of his prognosis, so she's staying in close contact with home. Thankfully, she's still seeing the counselor. This is a lot for any student to deal with. I made sure she knew she could stop in any time to talk.
Nov. 2
Saw B today. He needed to withdraw from a few classes in which he was earning a failing grade and wanted to know his options. We looked at his GPA without withdrawing from those courses compared to his GPA after withdrawing from them, any implications on housing and financial aid and ways he can offset this next spring. I think he wanted me to make the decision for him, but I made sure he understood my role was to lay out all the information for him and help him make the best decision. He decided to withdraw from those classes and try again in the spring when he wouldn't be quite as busy.
Nov. 16
Met with W again. Really seems disengaged. When I asked him what he wanted to do when he graduated, he mentioned working outside and with his hands. He's always loved doing that. I'm still confused, though, since the major he's in will not allow him to do that. Hmm.
Dec. 20
Got final grades today: T went from a 1.7 GPA to a 2.9 for the semester! It's actually amazing that a little accommodation — changing paper color — can create such a difference for him. He'll be really excited.
Jan. 8
Got an email from T today. I was right; he was excited! He wants to keep meeting with me during the spring. He likes the accountability these meetings provide him. Am happy to oblige.
Jan. 12
Led with the other class deans a workshop for faculty members on advising for two different student demographics: students exploring multiple major options and honors-eligible students. I think it went well. We discussed ways to work with students who are uncertain about their major and those who need some additional challenge. We're going to work on putting together a series of short workshops on advising other demographics.
Feb. 9
The class deans finally finished language changes to the academic probation and suspension policy. We wanted to give students the opportunity to take summer classes (at Central, of course) as a way to improve their GPA and be removed from academic probation. They'll need to meet with us in the following term to ensure they don't slide backward, but I think this change will be beneficial for many students.
Feb. 15
Heard through the grapevine that G's father passed away. So sad. I sent her a note to let her know I was thinking about her.
March 22
What a beautiful day today was! Beautiful … and a little strange. H came in and started complaining about how slowly glass supplies were coming into the glass-blowing studio. Her timetable for working on her final art portfolio was starting to crumble and she feared falling too far behind to finish. I went into class-deanhelper-mode and started to suggest she talk to her advisor or to the department chair. She interrupted me to say the department chair was her advisor and was well aware of the delays, he just couldn't do anything about it. She said she just stopped in to vent a little. We both laughed at that, sat down and she told me about the projects she was doing — and vented about the delivery delays.
April 3
Met with W again. It's been a while since I saw him last. He seemed really happy. When I asked what brought about the change, he indicated he realized over the last few months that he was in college and in the major he was in because it's what his parents wanted for him, not because he wanted it. He intends to withdraw at semester to re-enroll at a community college near his hometown to learn to do what he has always wanted to do. He said when he finally made this decision it was as if a huge load had been lifted. I don't want students to leave Central, so I asked if I had caused him to think about withdrawing. He said talking to me started him thinking about why he was doing something he really didn't enjoy. Our conversations helped him understand he needed to follow his own path, not that of anyone else. I was sorry to see him leave but glad he seemed genuinely at peace with what he was doing and what he wanted in the future.
May 3
G stopped in today to thank me for support this year. She said she'd been relying on a lot of support services to get through the year. She was pretty peaceful (or at least as much as she could be) at that point. I'm hopeful the summer will help with the grieving process and that I get to see her next year.
May 10
Talked to T for the last time this semester. He earned a 3.2 GPA this term! I am so proud of him (does that make me sound like a father?). I think kids like him are why we have accommodations. He wasn't showing us what he was capable of achieving until his playing field was leveled with colored paper.
May 14
Got the results from the associate dean's assessment of the work of the class deans today. The overwhelming (that was the word used) majority of faculty, staff and administrators support the work of the class deans and believe this student support structure provides significant value added. Although not every student has visited their class dean, those who have indicated they are glad they did. Those who haven't visited their class dean knew they could meet with the class deans if they (as students) needed additional support. What a great way to end the year!
Can't wait to see what next year brings!
---
Meet Central's Current Class Deans
Eric Jones '87
Class of 2024
Title: Director of Academic Resources
On Being a Class Dean: "It gives me the opportunity to blend the policies and procedures of the academic affairs office with the skillset needed to conceptualize a student's development. The job is all about celebrating the process of education. "
Óscar Reynaga
Class of 2023
Title: Lecturer of Spanish
On Being a Class Dean: "I loved the opportunity to build relationships with our students and our campus community outside of the traditional classroom setting. It's been a wonderful and challenging experience that has afforded me the opportunity to learn and delve deeper into the role academic advising serves in the success of our students."
Mark Mills
Class of 2022
Title: Professor of Mathematics
On Being a Class Dean: "I felt like this was a good way to try to make a difference with students who need some support or mentorship to make it successfully through Central. It also has allowed me to get to know students in a different way than when they are a student in my course. Watching a student progress to being successful in their courses is rewarding."
Leslie Keuning Duinink '90
Class of 2021
Title: Registrar and Associate Professor of Exercise Science and Athletic Trainer
On Being a Class Dean: "I enjoy academic advising and thought being a class dean would be a way to do more as an advisor. It's rewarding seeing students succeed. "