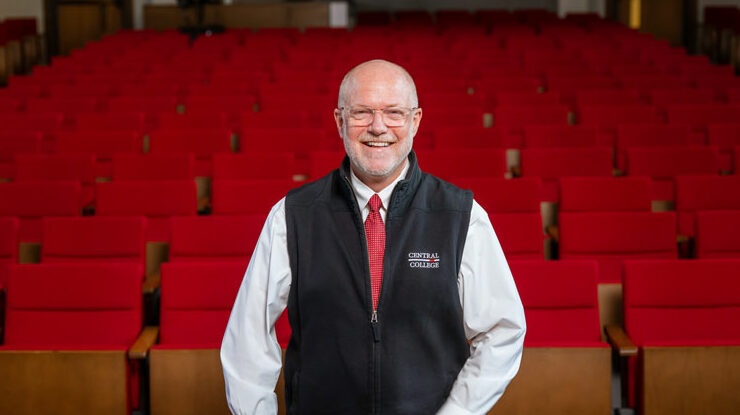 When I was a candidate for the presidency of Central College in 2009, I was reminded that one of the core functions of executive leadership is discourse. My formal visit to the campus comprised of nearly three days of conversations in which the topics were recursive, even as the participants changed from hour to hour. The thematic backdrop, however, was a recognition by all stakeholders that on a college campus we collectively face an inevitability – we don't always agree. Though the question took many forms, the composite inquiry was, "What is the role of a college president in resolving disagreements?"
My answer to this question was consistent: "The role of the college president is to facilitate the tension." This response was satisfying to some and admittedly confusing to others. Forty years in this work has taught me that unanimity is never a worthwhile pursuit in an academic community. In fact, it is antithetical to the mission of higher learning.
One day I was engaged in a conversation with an alumnus who asked me about a controversial topic. I always welcome such inquiries. His interest was in knowing how I handled situations in which those associated with the college disagree strongly about ideological matters. I replied that it's quite easy: "I'm president of the whole college. For me, everyone belongs."
The Central Welcome Statement articulates our shared commitment to discourse.
This longstanding commitment to discourse is deeply embedded in the life of the college. The spectrum of perspectives expressed across our constituents is vast. I continually marvel at the richness of dialogue I witness every day. This is where I want to live. I am an independent, centrist, moderate, pragmatic, technocrat. Perhaps that makes me an inderepublicratatarian.  
Sure, it sounds like something Dr. Suess would have invented, but it's perfectly me. I am persuaded by data, information and evidence. I'm not particularly interested in winning an argument, but I love having a principled debate.
This is where learning occurs. When we see and hear each other enough to really listen, then despite our disagreements, we share one thing in common – we are citizens of the same community.