Central College alumni couples returned to their roots — some during Homecoming 2022, others by submitting their love stories and photos electronically.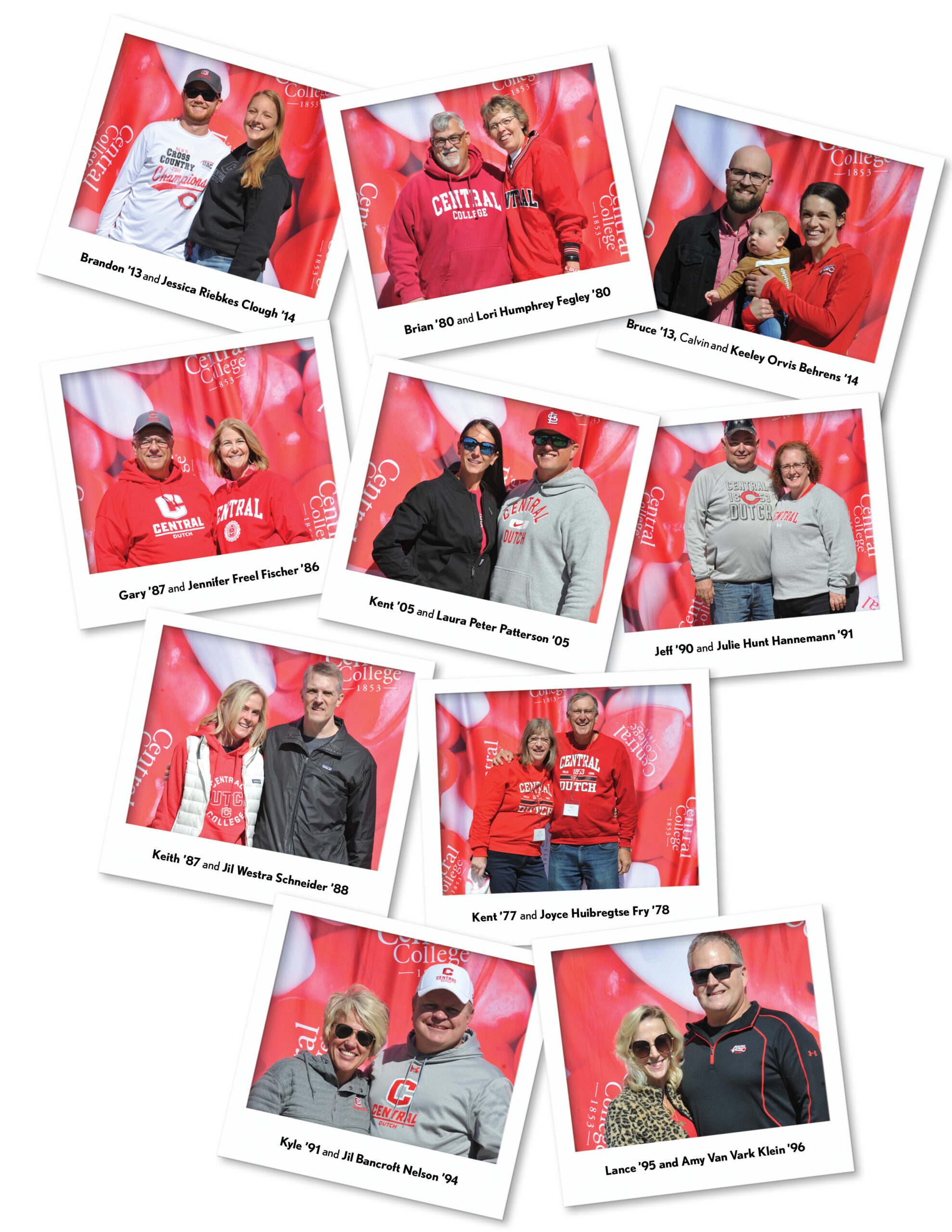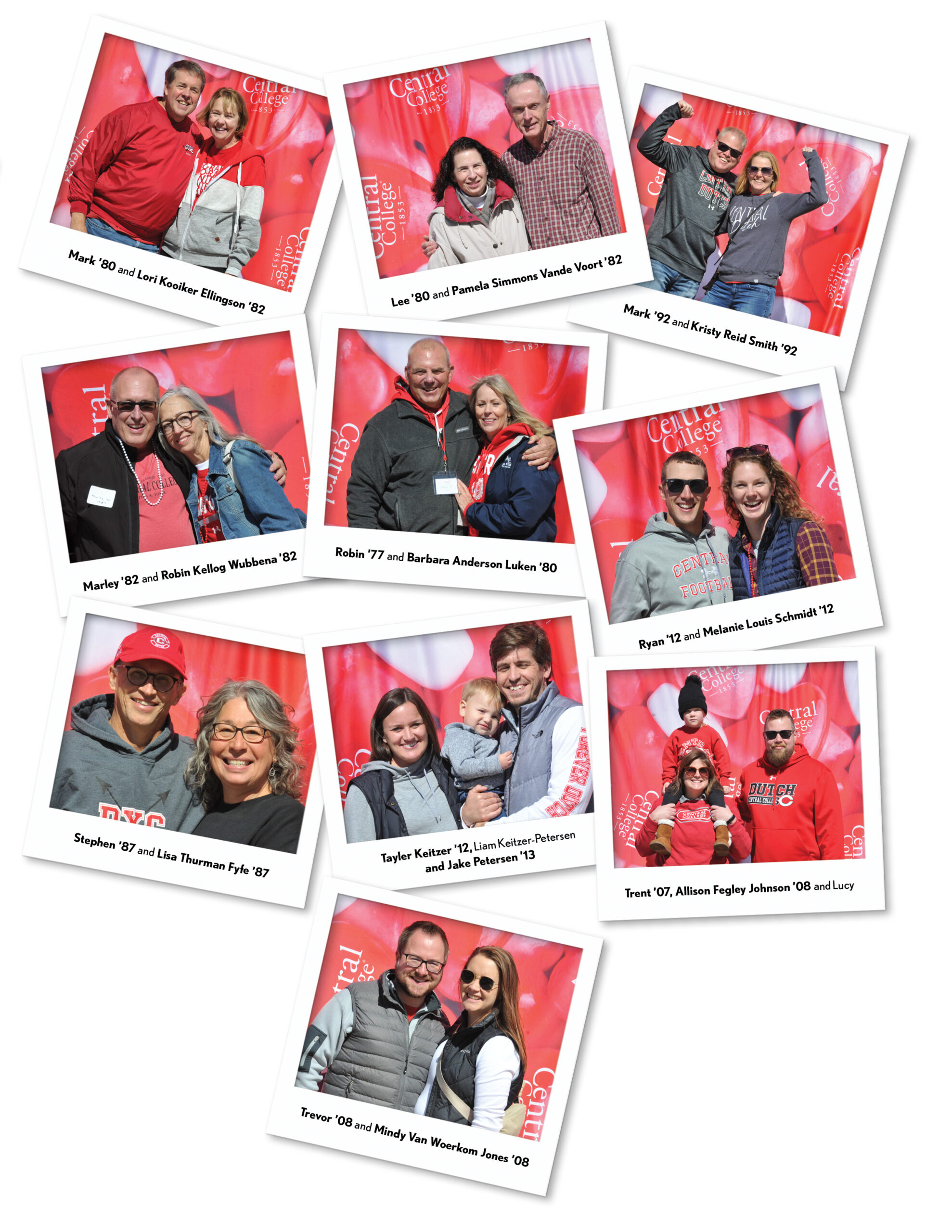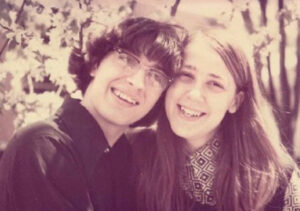 Augie '75 and Janet Hulsizer Krueger '75 met in September 1971 during orientation on Central's campus. They married in the summer of 1974 and graduated together in 1975. The couple has good memories of the time they spent at Central.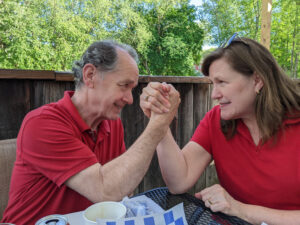 Chris '80 and Margaret Locker Draffen '82 married on campus in the new chapel on June 5, 1982, surrounded by friends and family — many of whom are Central grads! 
"This photo kind of says it all," Margaret says. "We usually feel like a team, but enjoy the occasional competition!" The couple currently resides in Northville, New York, where Margaret has an in-home art studio and works as an administrative assistant for their church. Chris stays busy playing music and working part-time at the local hardware store.
Dallas '61 and Ginny Weeks Wassink '61 are pictured on their wedding day. 
Ginny came to Pella from New Jersey and he from California. They didn't meet until her junior year since he was a transfer student. Because their last names both began with W and they were both sociology majors, they were seated next to each other for many of the same classes. Ginny asked Dallas to a "Sadie Hawkins Day" date and the rest is history. The couple was married for 55 years and sent all three of their children to Central before Dallas passed in 2016. Their granddaughter, Emily Wassink '25, is a sophomore at Central and the fourth generation to attend.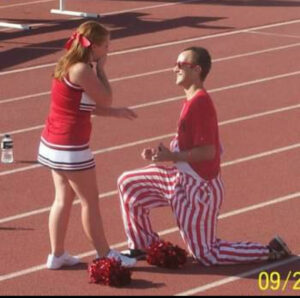 David '13 and Megan Overton Bouska '13 met during high school, and their college searches brought them to Central. They were both active on campus in their respective athletics teams, studied abroad, built great relationships and got to know each other better over their four years. 
After a Homecoming win during the pair's final year at Central, Megan heard the crowd chant "will you marry him" while David made his way to her on the track with her fellow cheerleaders. She said, "yes" and the couple married in June 2014, later welcoming their daughter, Olivia, in May 2022.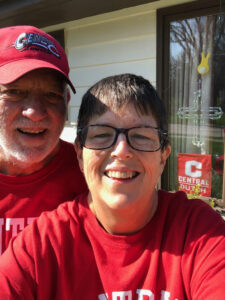 Jim '72 and Shelley Best Ellerston '76 met in Fort Dodge, Iowa, teaching music. Although their paths did not knowingly cross until after graduating from Central, they had many of the same professors, knew a lot of the same people and were both in several of the same performing groups at Central. It made for an instant bond as members of the music staff. They married in 1978 and visited Pella often. The Ellerstons moved back to Pella when their son, Christopher '12, convinced his retired parents to relocate in 2016. Jim plays in the College Community Orchestra, and the couple enjoys attending concerts and theatre productions at Central.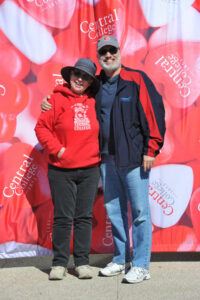 When it became obvious that God was pointing Joan Keck Wierenga '85 to Central, her dad said that she'd better not convert to the Reformed Church in America and marry some Dutchman. Within two weeks at Central, her church of choice was Second Reformed, and not long after, sparks were flying with a young Dutchman, Thom Wierenga '83.
The pair met Joan's first year, Thom's third year, in the music building not long after his return from a semester in Wales. The two kept bumping into each other, later purposely looking for reasons to see each other on campus. 
These Central sweethearts wed the summer of 1986, with Central's Davis Folkerts '60, emeritus professor of music, at the organ at First Methodist Church in Des Moines, Iowa. Fast forward to 2022, and the couple got to celebrate Homecoming 2022 in Pella!