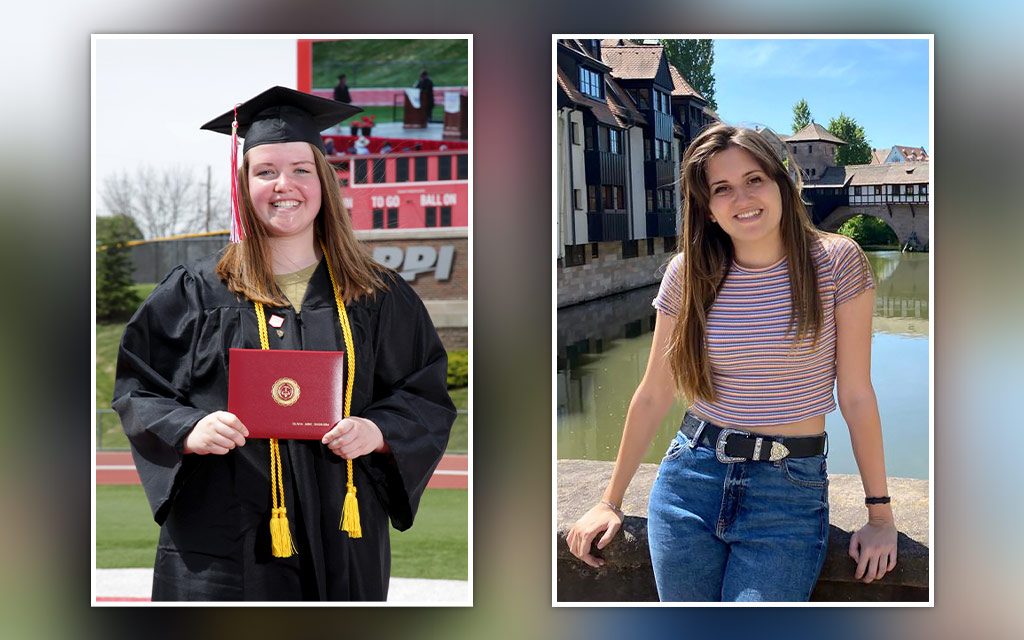 Two Fulbright Grantees
Olivia Svoboda '22 received a Fulbright Foreign Language Teaching Assistant grant award to teach English in Spain for the 2022-23 academic year. The Fulbright Program is the flagship international educational exchange program of the United States. Central also welcomed Zaira Doñoro Gallardo, a Fulbright Foreign Language Teaching Assistant in Spanish, to campus for the 2022-23 academic year to work with Spanish languages and students.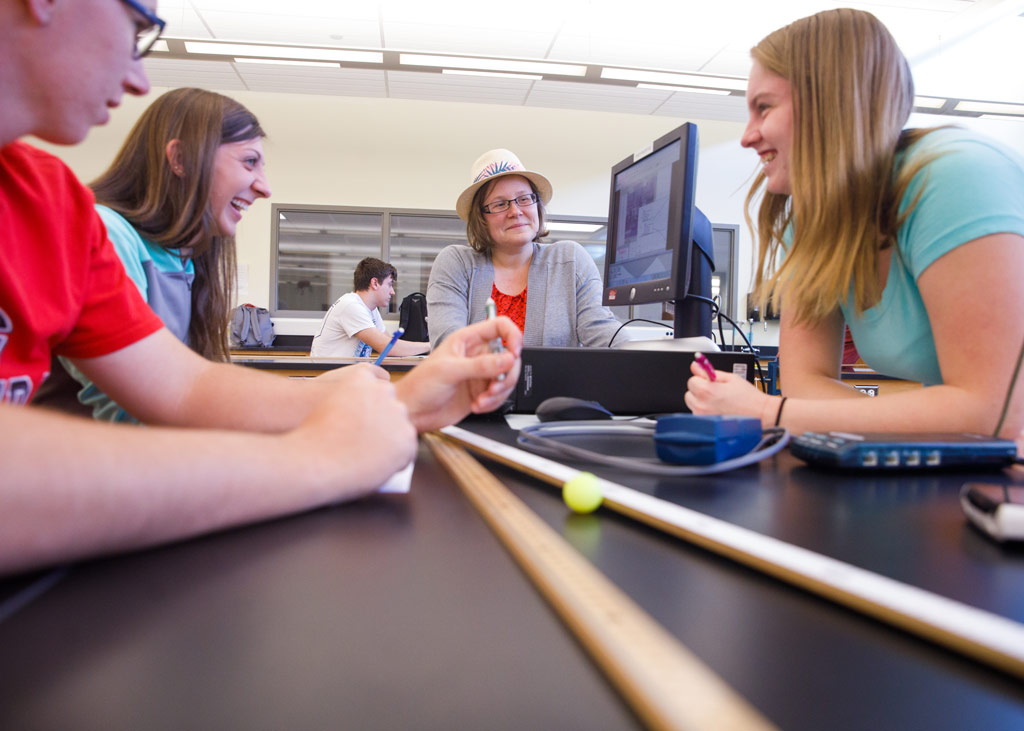 Engineering Program Earns ABET Accreditation
Central's engineering program has received accreditation by the Engineering Accreditation Commission of ABET.
The ABET accreditation means that Central's program meets global standards in engineering education. It is a stamp of approval that makes the degree trustworthy. Many government and industry jobs in engineering seek employees with degrees from ABET-accredited programs. This accreditation will benefit Central students in job placements. Central has graduated 28 students in engineering, including its first two female engineers in 2022.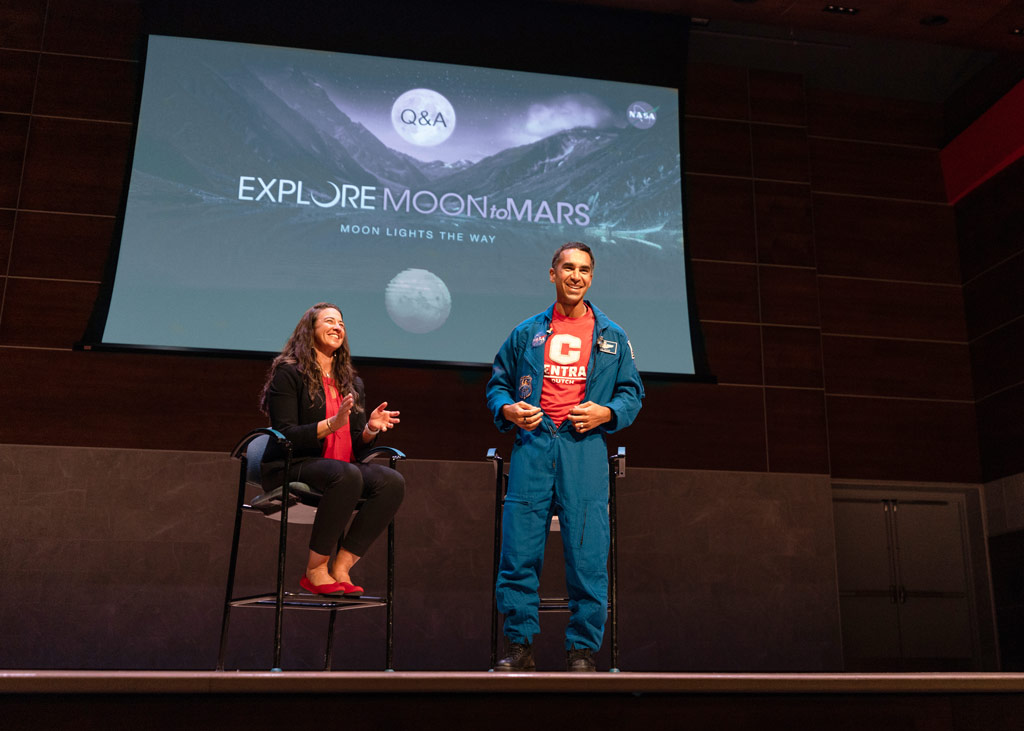 NASA Astronaut Raja Chari Lands at Central
Holly Schaffter Chari '99 and husband, Raja Chari, a National Aeronautics and Space Administration astronaut and commander of the NASA SpaceX Crew-3 mission, spent the day on Central's campus meeting with students and sharing a program for the public. Visit the Central Dutch Network to view an archived copy of the presentation explaining this amazing program.
Fulbright Scholar Kleven Receives Extension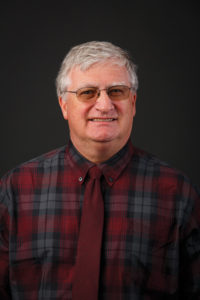 Terence Kleven, Dr. Jacob and Gela Schnucker Sessler Endowed Chair of Philosophy and Religion and professor of religious studies, was granted an extension of the Fulbright U.S. Scholar Program award he received to conduct research in Arabic political philosophy at the University of Jordan in Amman, Jordan.
Kleven has received more than two dozen international, national and regional awards, fellowships and grants. He has received two Fulbright awards.
New Bachelor of Science in Chemistry and Biochemistry
Central began offering a new Bachelor of Science in biochemistry and a Bachelor of Science in chemistry for the Fall 2022 semester. The B.S. curriculum is certified by the American Chemical Society. The B.S. degree, which includes a substantive research or internship component, supports students looking for rigorous study of biochemistry and chemistry in preparation for a career in industry or who are looking to enter graduate school.
Strength and Conditioning Major Earns First in State Accreditation
A newly launched strength and conditioning major focuses on changes in the health and wellness industry.
"The strength and conditioning major is important for Central students. We are really good at getting students ready to coach at the collegiate level," says Dave Pavlat, associate professor of kinesiology.
Pavlat worked with department members to secure accreditation from the Council on Accreditation of Strength and Conditioning Programs. Central became the first college in Iowa — and one of just four in the nation — to earn this accreditation.
Geisler Penquite Scholars Announced
Central College's education program announced its 2022 Geisler Penquite Scholars.
Nolan Brand of Mount Vernon, Iowa
Lindsey Davidson of Northwood, Iowa
Sophia Egli of St. Charles, Iowa
Taryn Hintz of Primghar, Iowa
Kate Hoogensen of Ankeny, Iowa
Savannah Neil of Pella, Iowa
Addison Six of Washington, Iowa
Shanna Hudson of Morrison, Illinois
Blake Recker of Pella, Iowa
Kole Tupa of Center Point, Iowa
Each of this year's 10 scholars are from the Class of 2024. They join 13 previously awarded Geisler Penquite Scholars currently at Central.
Building Central's Culture of Inclusion
Welcome Week 2022 featured new programs to nurture and build upon Central's culture of caring for others, engaged citizenship and inclusion. It introduced students to campus services, resources, academic advising, fun and socializing opportunities along with the Step into Central gathering and the special ceremony Turning Over the Class with Mark Putnam, Central president, and Quinn Deahl '23, 2022-23 student body president.
The Student Leader Fall Training focused on the campus-wide theme of Engaged Citizenship and the importance of diversity, equity and inclusion. It highlighted the need to acknowledge biases and to be culturally competent and have trauma-informed care.
Guest speakers included:
Romonda D. Belcher, a District Associate Judge and the first African American female judge in the State of Iowa in 2010.
Peggy Fitch, Central's Title IX coordinator, equity officer and professor emeritus of psychology, who presented "Title IX: It's on All of Us."
Campus was invited to the film screening of "Race to be Human," a documentary that explores ways to teach about racism. Students were invited to a BIPOC+ (Black, Indigenous, people of color and white allies) Meet and Greet to foster respect and inclusion on campus.
Breakout sessions by classes were planned. First-year students participated in a Mentors in Violence Prevention workshop, which empowered students to take an active role as a bystander by intervening in situations that include bullying, harassment and sexual assault.
Second-year students met with Breanne Ward, a licensed mental health counselor and a certified rehabilitation counselor, who continued a discussion from last year about Mentors in Violence Prevention.
Third-year students joined Kimberly Fitten, founder of ReSet Consulting LLC, for a discussion about the Junior Journey. She focused on creating and taking ownership of the culture they want and the leader they want to be.
New Business Analytics and Business Education Program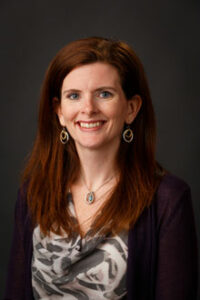 The business management program will expand its offerings with business analytics and teacher education options as it prepares students for high-demand jobs of the future.
Maggie Fisher Schlerman '02, associate professor of accounting, explains that business analytics prepares students to analyze large and complex data sets and, most importantly, to use written, oral and visual communication skills to clearly communicate results. Courses enhance student exposure to complex data sets and the technological tools available to process them into usable information that will help make informed, data-driven decisions to improve businesses. Students will learn both applied business and computer science to assist management in using data to improve bottom line. The secondary education track of the business management major is intended for students who wish to teach business courses at the high-school level.
2022 Top Scholars Announced
Central announced the 2022-23 recipients of full-tuition Kuyper Scholarships, Rolscreen Foundation Scholarships and the Thomas Ross Smith Scholarship, the most prestigious awards granted at the college.
Top scholars are selected from students who participate in Central's Scholar Days held throughout the academic year. The selection process includes a thorough review of the students' transcripts, academic rigor and their involvement in the community and school as well as their Scholar Day visit. Full-tuition recipients this year averaged a 3.99 GPA.
The following incoming Fall 2022 students received full tuition.
Grace Benson '26, Newton, Iowa, recipient of the H.S. Kuyper Scholarship
Madison Craig '26, Solon, Iowa, recipient of the Thomas Ross Smith Scholarship
Katelyn Freeman '26, Castle Rock, Colorado, recipient of the P.H. Kuyper Scholarship
Sophia Fritz '26, Brighton, Iowa, recipient of the Pella Rolscreen Scholarship
Alex Gast '26, Council Bluffs, Iowa, recipient of the Pella Rolscreen Scholarship
Ashli Harn '26, Waverly, Iowa, recipient of the Pella Rolscreen Scholarship
Emmy Holthe '26, Muscatine, Iowa, recipient of the Pella Rolscreen Scholarship
Katherine Morrison '26, Waukee, Iowa, recipient of the Joan Farver Scholarship
In addition to these top scholarships, Central offers many other scholarships to students each year. Beginning in Fall 2022, every new incoming student received a Journey Scholarship. All scholarships were made possible by the generosity of donors.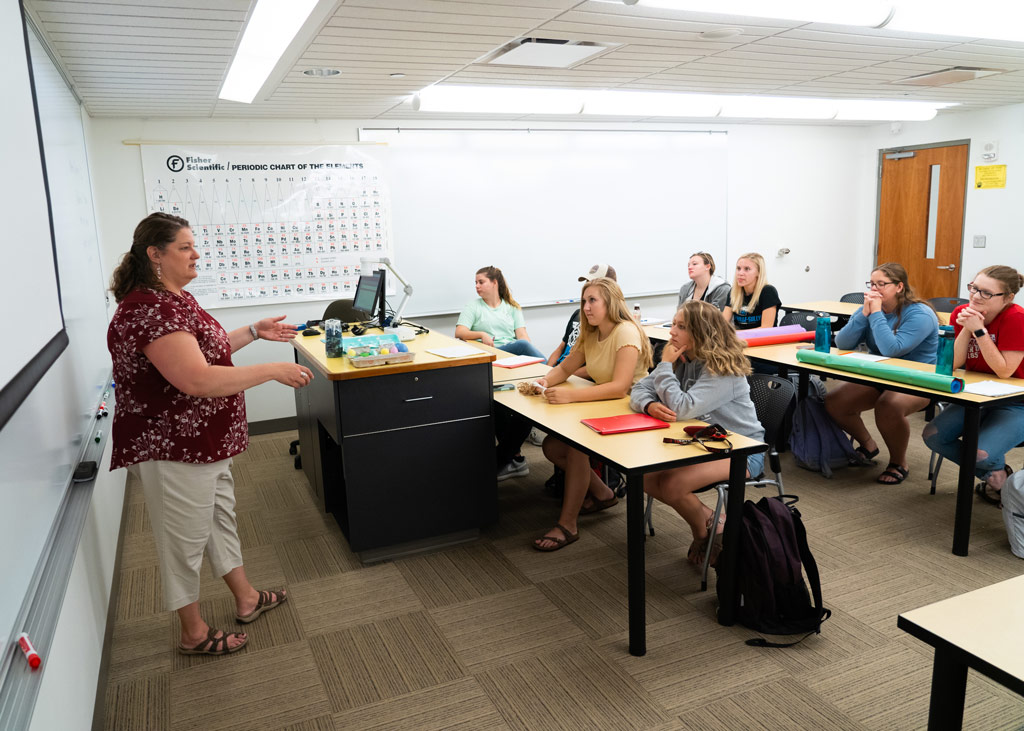 New Data Science Track Added
Central added two new data science areas of emphasis beginning Fall 2022 — one with a focus in mathematics and the other in computer science. The new interdisciplinary data science tracks at Central teach students skills in programming, modeling, machine learning, data visualization and statistics as well as how to assess the ways data can be used to solve novel problems.
"Big data collection and interpretation infiltrates every industry," says Wendy Weber, professor of mathematics. "Our students will learn a variety of statistical and data tools, such as Python, R and advanced spreadsheet skills, applied statistics, data visualization and machine learning, to name a few."
New Faculty Welcomed
Seven new faculty members joined the Central community.
Mary Donato — lecturer of communication studies
Erin Durflinger — lecturer of education
Lance Dyzak — lecturer of English
Brad Lampe — lecturer of music
Mary Ross — lecturer of chemistry
Sean Stephenson — assistant professor of music
Taylor Welden — lecturer of education
In addition, two assistant professors have earned tenure and promotion to associate professor: Tim Olin — history and Sarah Van Waardhuizen — music. One professor has earned tenure: Ian Moschenross — music. One associate professor was promoted to professor: Mat Kelly — art.
Grant Awards Elevate Programs
The U.S. Department of Education announced Central will receive two Upward Bound grants totaling $992,155. The grants will help income-eligible students, who would be the first members of their families to earn degrees, prepare for and enroll in college.
Central also was awarded a $35,000 grant from the U.S. Department of State's Increase and Diversify Education Abroad for U.S. Students Program. Central is the only college in Iowa to receive the IDEAS grant to create, expand and/or diversify American student mobility overseas in support of U.S. foreign policy goals.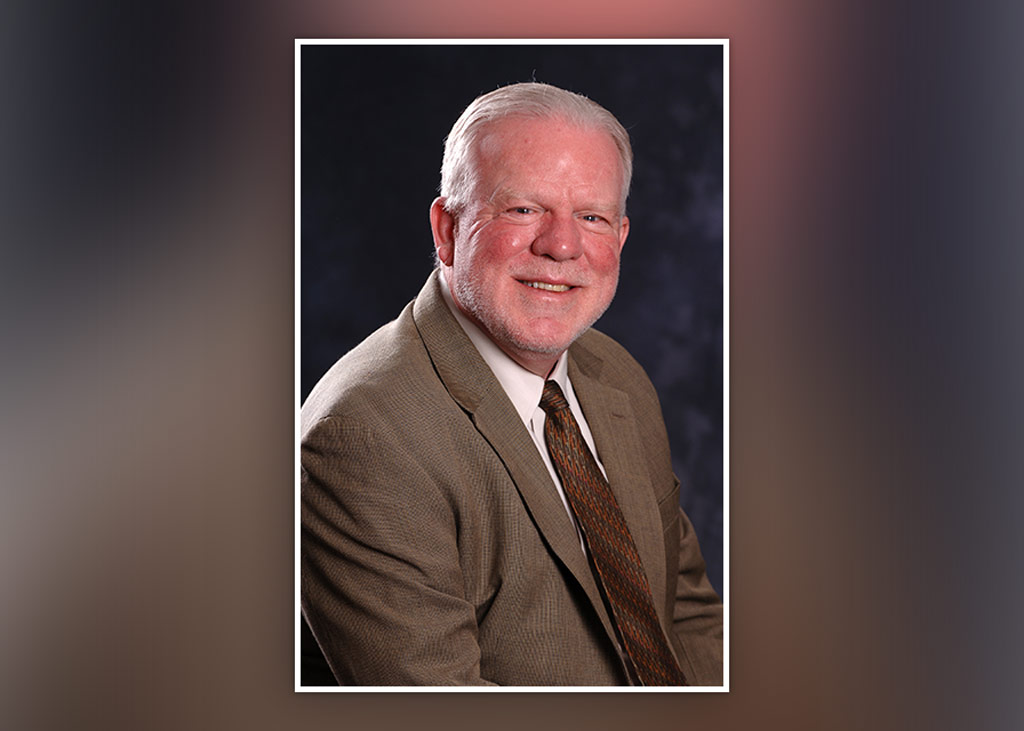 Rev. Charles Morris Named Trustee Emeritus
Rev. Charles Morris '70, retired Reformed Church in America minister, has been granted trustee emeritus status after serving the Central Board of Trustees with distinction across various leadership roles since 1999. In 2004, he was appointed to the finance committee and the executive committee. Over his years on the board, Morris also served as vice chair of the board, chair of the admissions committee, on the committee on trusteeship, the finance and executive committees, and on the board chair nominating committee.
"Charlie is a thoughtful listener, asks good questions, is a champion of inclusivity and always supports the mission of Central College," says Mark Putnam, Central's president. "We are so grateful for his many years of trustee leadership."
Research Published
Sara Shuger Fox, associate professor of kinesiology, worked with a team including Andrea Arthofer '17, M.D., to research and publish an article in the International Journal of MS Care. "Facilitators of and Barriers to Adherence to Dietary Interventions Perceived by Women with Multiple Sclerosis and Their Support Persons" identifies five themes for MS care as well as drivers and barriers to following diet recommendations. This research will support methods to enhance motivation and positive support systems for women with MS. It supports the goal to improve diet adherence and overall well-being.
Undergraduate Summer Research
The Arthur J. Bosch Endowment provided six Central students the opportunity to undertake summer research projects as Bosch Undergraduate Summer Research Fellows.
Bradon Annegers '23, a biology major and chemistry minor, researched the source of white-nose syndrome in bats and how the population has decreased across the state of Iowa because of this disease.
Layken Bytnar '24, a biology major, conducted a survey of native bees in Big Rock Park, Pella. The findings will allow researchers to expand their understanding of the species of bees found there.
Rachel Daniels '23, an exercise science major, delved into Blue Zone research in Costa Rica, specifically in the region of San Vito. She compared health markers in this region with those identified in prior research in the Nicoya region.
Alora Nowlin '23, an international and global studies major (with additional majors in French and Spanish), began her honors research into the sense of identity among French Catalonians. Her work included conducting a literature review, personal interviews and content analysis.
Gabriella Petruzzello '24, a psychology and French double-major and sociology minor, conducted research in social psychology exploring the moral framing among liberals and conservatives on sociopolitical issues.
Summer Sterrenberg '24, a chemistry major continued research on indirubin, specifically exploring how indirubin interacts with phosphate and other anions.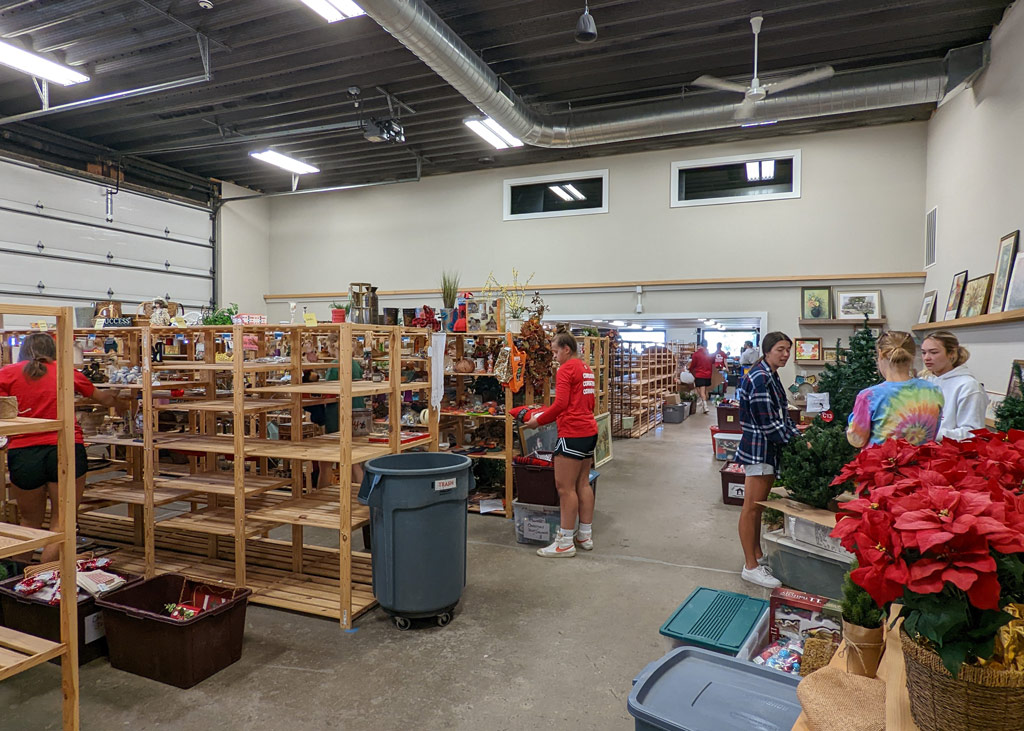 Service Day
2022 Central College held its annual Service Day on Tuesday, Oct. 4. Service Day demonstrates Central's commitment to empowering its students, staff and faculty to be engaged in their communities. It integrates learning through service and provides opportunities for the entire campus to connect, support and invest in their local, national and international communities. The alternative education day gave faculty the opportunity to turn the class experience into a service project. More than 700 students, faculty and staff participated in 45 service projects around Central Iowa.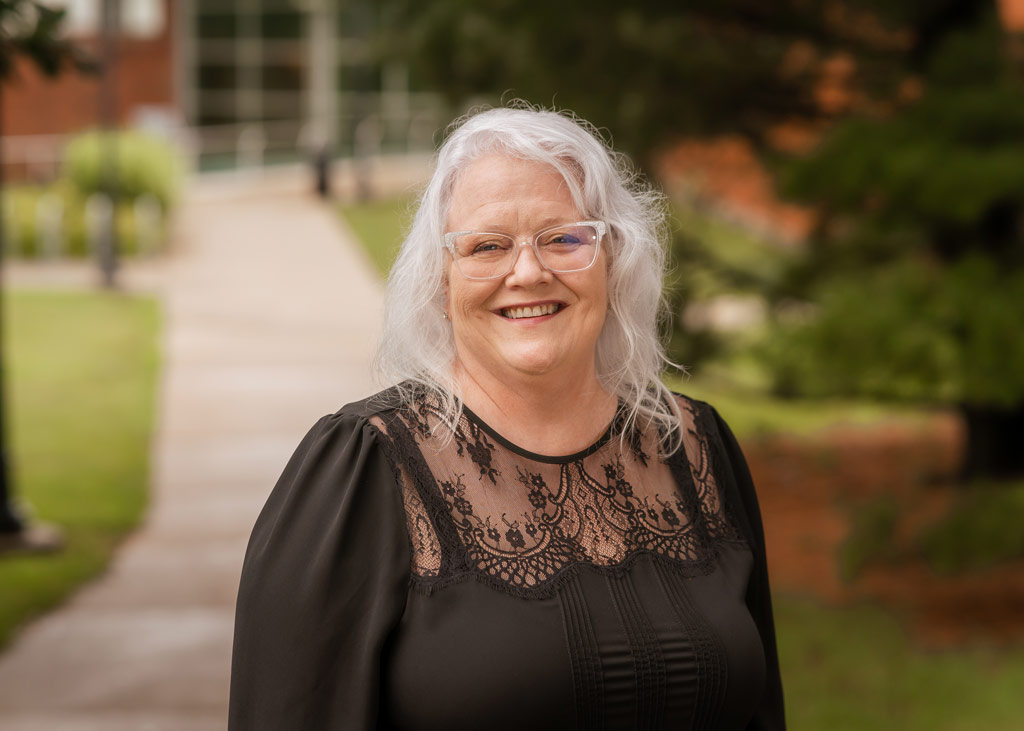 Lamphier Promoted
Central promoted Denise Lamphier to the role of executive director of communications and marketing. In her role, Lamphier will continue to oversee marketing, communications and media relations for Central. She has led the department and college through a branding update, the tuition pricing strategy roll out, marketing strategy plan for a dynamic and nimble enrollment environment and communication for fundraising to complete the Forever Dutch® campaign. Since joining the college in 2017, her role has expanded with the addition of internal communications, health/COVID-19/crisis communications and livestreaming, to name a few of many changes and additions.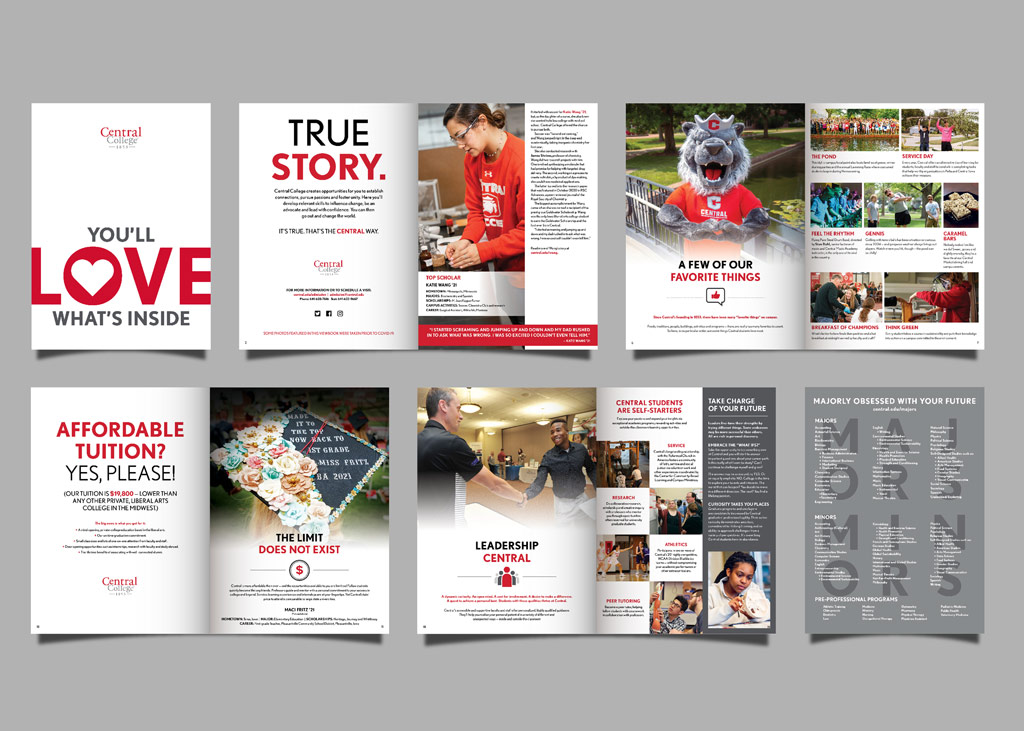 Communications Recognized for Admissions Initiative
Central received silver recognition in the Council for Advancement and Support of Education's annual Circle of Excellence awards. The national higher education group recognized Central for its work on student recruitment publications.
Central designed a suite of viewbooks to educate prospective students and their families on various aspects of the Central experience. The viewbooks are sent to specific audiences on a cyclical annual basis. Viewbook categories included athletics, family, financial aid, leadership and transfer.
The judges wrote, "Good effort went into creating multiple, targeted publications for prospects. Financial aid piece contains rich, actionable content that will surely connect with budget-minded students."
---
Write Us!
Civitas welcomes letters and emails from readers concerning the contents of the magazine or issues relating to Central College. Please include the author's name, city and state; anonymous communications will be discarded. Letters selected for publication may be edited for length, content, clarity and style.
Address letters to Civitas, Central Communications, Central College, 812 University St., Pella, Iowa 50219 or email Brittany Carlson Prokupek '16, Civitas assistant editor, at carlsonb@central.edu.