Thanks to all who joined us for Homecoming 2022! Check out class reunion photos below, along with other scenes from the Homecoming festivities. Click photos to enlarge.
Class of 1962
John Sikkink, Karen Westerveld Den Adel and Verlan Den Adel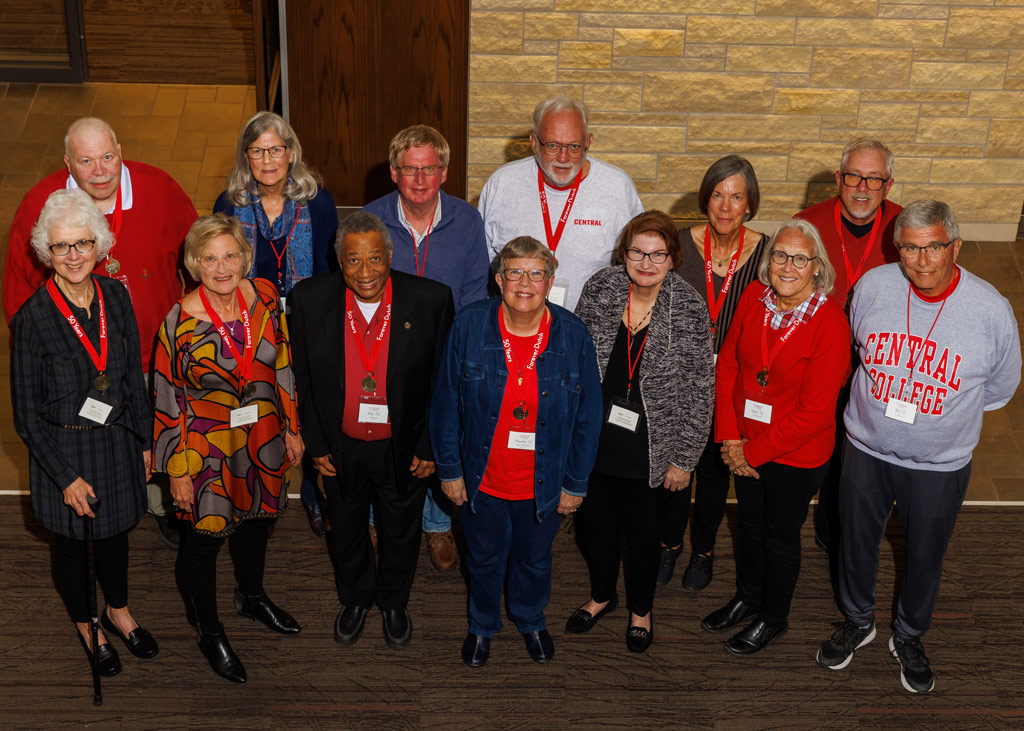 Class of 1972
Row 1: Marcia Fleming Carter, Bev Derksen Raatjes, Mitt Myers, Martha Friskey Van Hemert, Marcia Braskamp Myers, Jody Lorence and Bill Lubach.
Row 2: Robert Merkley, Lorna Medd Sopcak, Ken Lamb, James Ellerston, Kathy Verdoorn Dybowski and John Keller.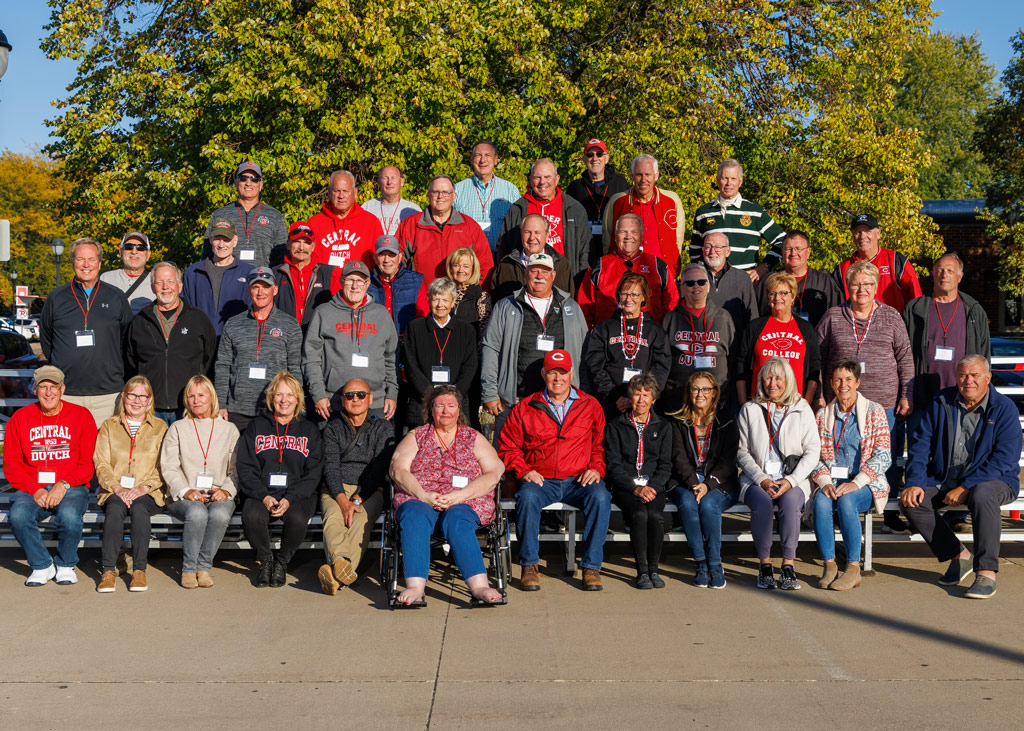 Class of 1977
Row 1: Kent Fry, Beth Heideman Christman, Jann Freed, Donna Christians Ellis, Sang-Ki (Sammy) Han, Terri Rene DaVar, Steve Rohach, Jo Hansen Rohach, Sue Kirkpatrick McDonald, Micci Woodcock Burling, Julie Burling Kirk and Dave Parthun.
Row 2: Tom Swanson, John Halma, Steve Barnett, Jim Bollard, Melissa Crossett Schuerer, Gary Vos, Ina Van Haaften Boeke, Cathie Scholten Howe, Claudia Valovcin Baker, Jeanne Aggen Vander Pluym and Jon Vander Pluym.
Row 3: Tony Cianci, Bruce Collins, Al Paris, John Wagner, Beverly Vermeer Wagner, Neal Schuerer, Larry Hook, Chris Samson, Terry Anderson and Dar Pals.
Row 4: Doug Soseman, Mark Urbanek, Jim Boeke, Robin Luken, Bruce Crane and Bruce Kempkes.
Row 5: Van Turner, Jerry Dreyer and Tim Johnson.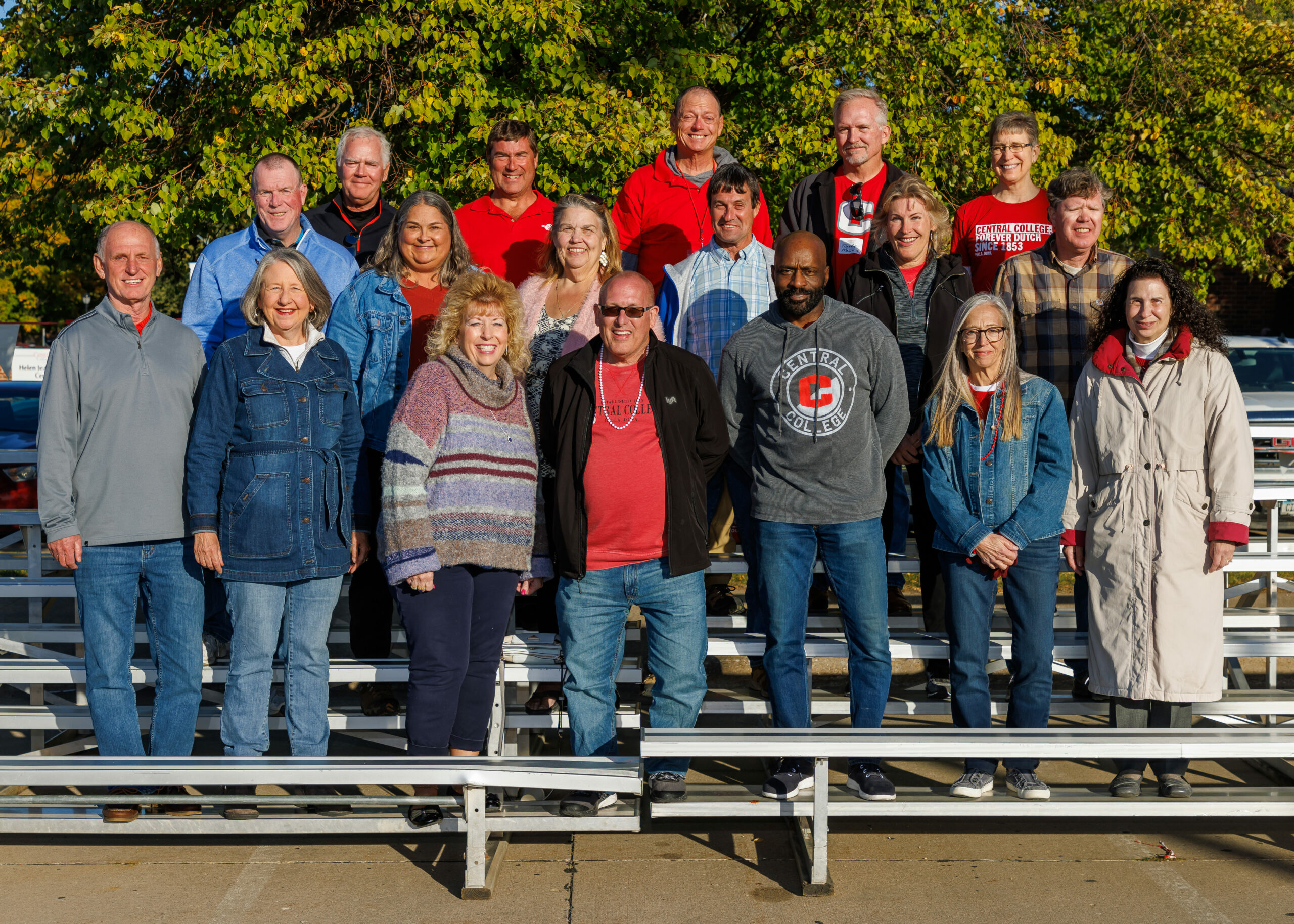 Class of 1982
Row 1: Tim Heuss, Karol Miller Eggers, Marcia Edwards Baumann, Marley Wubbena, Mike Collins, Robin Kellog Wubbena and Pam Simmons Vande Voort.
Row 2: Jim Rush, Rhonda McGuire Dyer, Jackie Haus Hoggins, Jeff Beal, Susan Walljaster Johnson and Doug Smith.
Row 3: Kevin Smith, Brad Depke, Terry Cooney, Randy Messer and Barbara Boertje DeVries.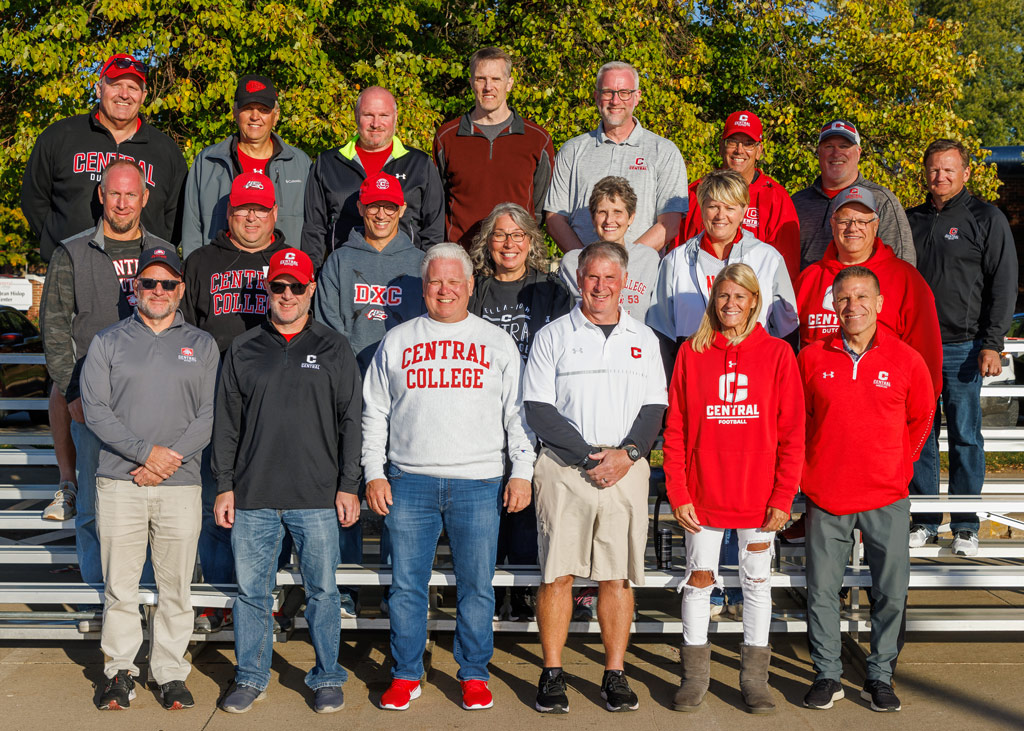 Class of 1987
Row 1: Joel Shields, John Shields, Jim Beaman, Eric Jones, Rhonda Osborn Mont and Matt Diehl.
Row 2: Greg Hillman, Ron Fadness, Stephen Fyfe, Lisa Thurman Fyfe, Linda Hietbrink Wilson, Kathy Cashen Thompson and Gary Fischer.
Row 3: Jeff DeVries, Brian Fritz, Greg Ray, Keith Schneider, Spencer Sutton, Rob Wilson, Dave Gray and Aaron Barrick.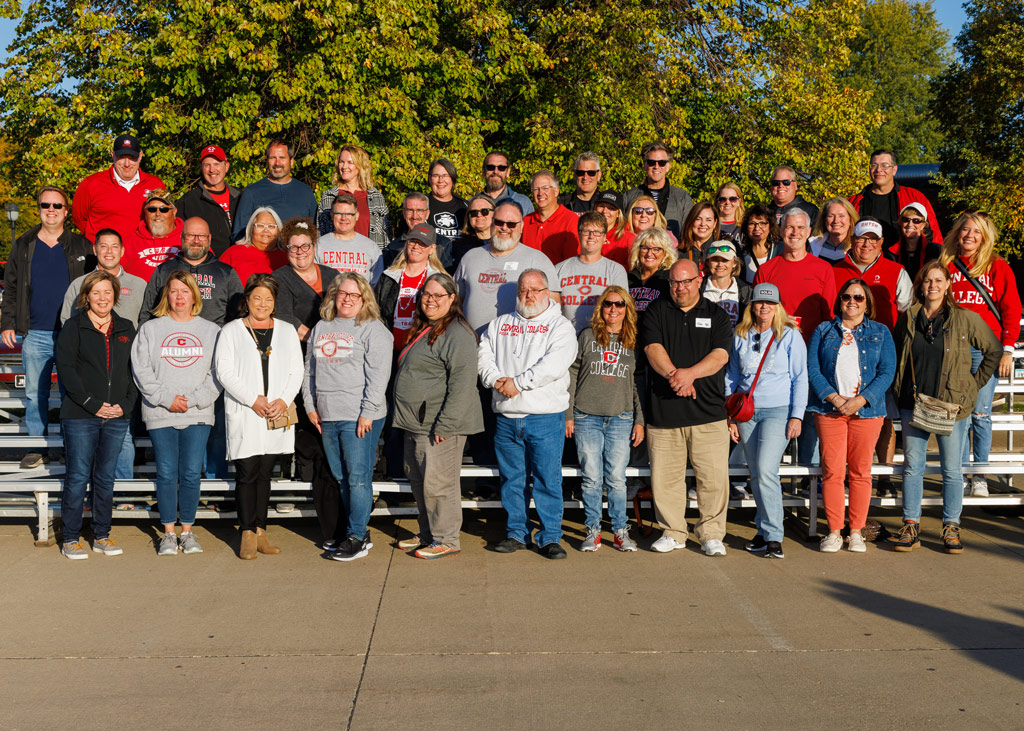 Class of 1992
Row 1: Chris Colsch Frana, Kathy Waline Langreck, Becky Hill Oelmann, Amy Breitag Hinton, Debbie Smith Yates, Darrell Barbour, Terri Glandon Petty, Todd Stein, Kristy Schakel Gibbar, Laura Turk Robertson and Sandy De Ruiter Blom.
Row 2: Scott Strand, Dan Tomson, Heidi Peterson Munsell, Julie Wilkening Wilbur, Steve Hoekstra, Brian Zylstra, Chandra Hackert Clark, Danette Funk Bontrager, Troy Den Herder, Cory Holland and Jen Greenfield Stoffer.
Row 3: Troy Gould, Pip Fisher, Kim Huffman, John Lucas, Doug Williams, Brian Roberts, David Weaver, Tiffany Zoschke Hurt, Noelle Stoyles, Annette Camara Den Herder, Melissa Conde Holland, D'Ann Wilbur and Monica Pakkebier-Bonestroo.
Row 4: Marty Chipps, Brad Fuller, Chris Davidson, Cindy Poortinga Foster, Erin Frazier, David Rowan, Brad Dunlap, Curtis Bauer, Kristy Reid Smith, Mark Smith and David Collins.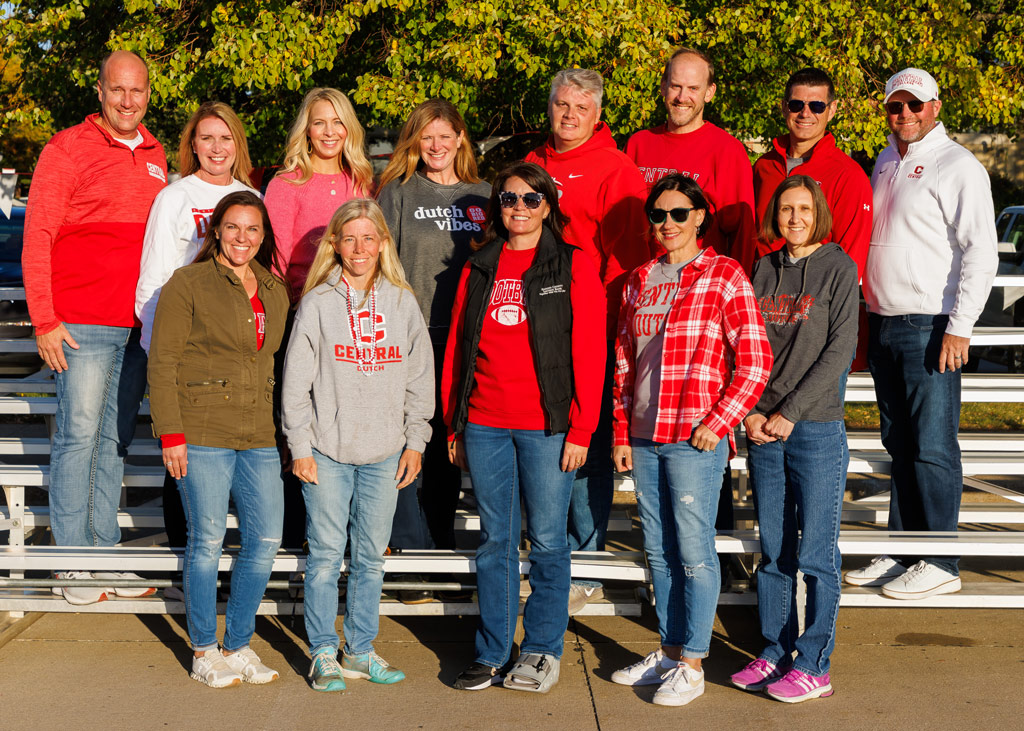 Class of 1997
Row 1: Stacey Sonnek Alberts, Kerry Parsons McEvoy, Maggie Brown Vander Wilt, Jenni Colyer Shaw and Kristi Leonard.
Row 2: Chad Huyser, Valerie Roush Huyser, Heather Sandholm Kleis, Jen Foskett DiSessa, Dave Vander Wilt, Ryan Murp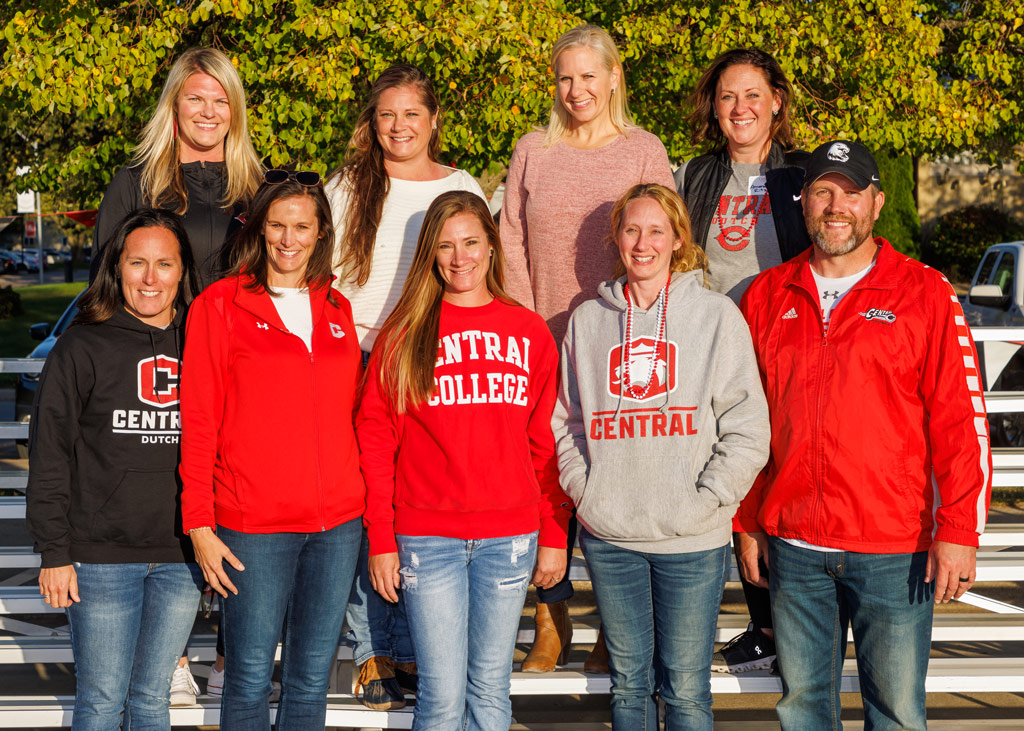 Class of 2002
Row 1: Stefanie Bresnahan Perkins, Liz McElvogue Evans, Terah Weaver Henson, Abby Gonzales Larson and Joe Ritzert.
Row 2: Sara Eggers Huston, Lisa Vanderpluym-Demmer, Kim Campbell Snyder and Amanda Larsen Ritzert.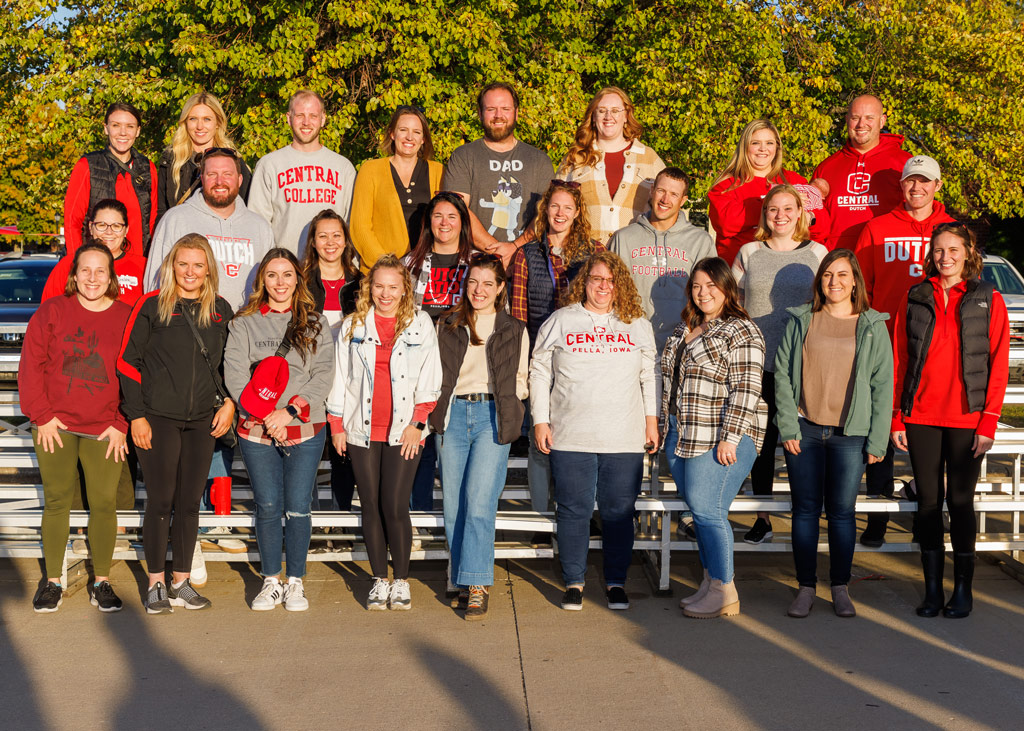 Class of 2012
Row 1: Libby Sanders Foster, Maggie Wood Snyder, Liz Hasenmiller Sagar, Jen Baxa Marks, Kate Callan, Ashley Kruger Nance, Kailey Short Hanson, Rachel Diaz Crall and AJ Baker Bruns.
Row 2: Chelsea Grieger Toppin, Jack Bruns, Sarah Glendening Henman, Samantha Fink Henningsen, Melanie Louis Schmidt, Ryan Schmidt, Jess Emard Ebener and Mike Furlong.
Row 3: Caitlin Kouba Courter, Kiley Meyers, Justin Wyckoff, Abbey Sparks Rock, Kirby Rock, Emily Phillips Johnson, Dana Baker Seeman, son Johnny Seeman and Max Seeman.
Class of 2022
Joe Weber and Zoe Runyon.
More Highlights From Homecoming 2022