Three spring sport standouts who embarked on successful postgraduate careers are the newest members of the Central College Athletics Hall of Honor. 
NCAA Postgraduate Scholarship recipient and Iowa Conference baseball MVP Adam Duerfeldt '06, all-American women's track and field heptathlete and volleyball outside hitter Lindsay Schultz Janke '04 and all-American softball catcher Annie Van Wetzinga '01 were inducted as part of Central's Homecoming activities. 
Established in 2002, Central's Hall of Honor recognizes exceptional performers in the athletics arena as a student-athlete, coach or administrator, who also have distinguished themselves in life after graduation through service and leadership. To be eligible for consideration, a nominee must have graduated or served as a Central coach/administrator at least 15 years earlier. This year's inductions raise the hall's membership level to 66.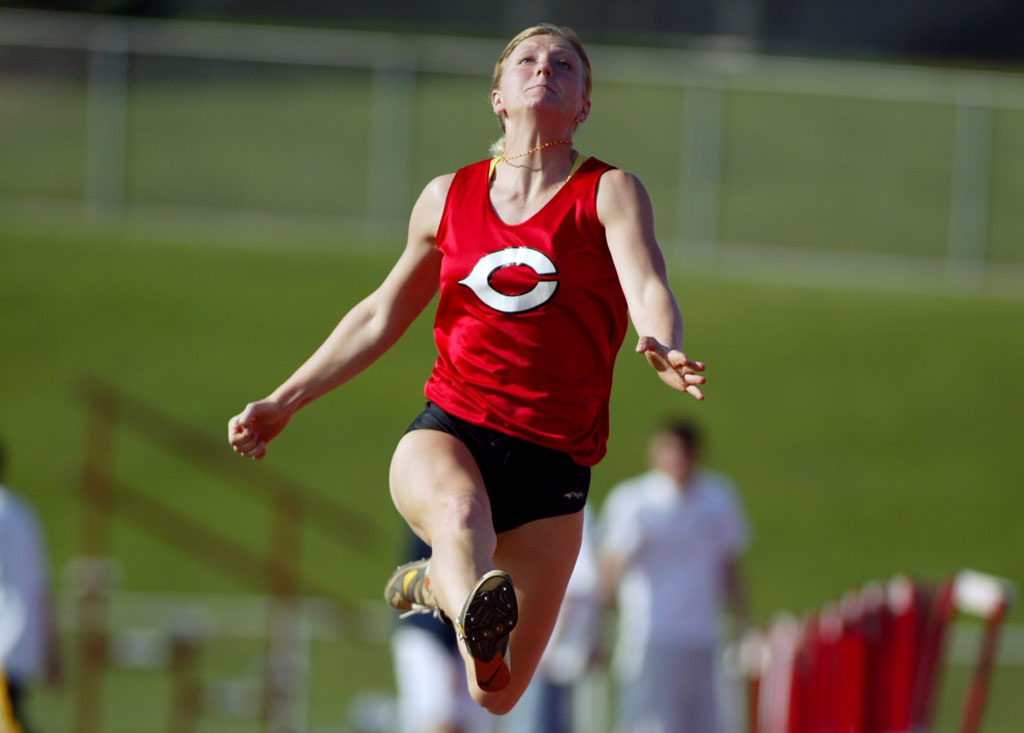 Lindsay Schultz Janke '04
Janke was a multi-event, multi-sport star. She also was a three-time all-American heptathlete and made the national stage in volleyball. 
After finishing eighth in the NCAA Division III heptathlon in 2002 and sixth in 2003, Janke climbed to second on the podium in 2004 with 4,835 points, standing next to her twin sister, Raegan Schultz Wagner '04, who captured the title as Central finished 14th in the national team standings. Janke also was a national indoor meet qualifier in the long jump and an outdoor qualifier in the javelin. 
Wagner was inducted into Central's Athletics Hall of Honor in 2019, making the sisters the third pair of siblings installed in the hall. Others are Rich '92 and Mark Kacmarynski '96 and Kevin '93 and Rick Sanger '96. 
Originally from Barnum, Iowa, Janke took the 2004 Iowa Conference heptathlon crown with a then-record 4,813 points and was a 17-time conference place winner, placing five times in the 2004 outdoor championships and four times in the indoor meet. She also took league titles in the 2004 outdoor 100-meter hurdles and the 2003 indoor long jump. She was twice named the league's female athlete of the week and helped set school records in the javelin and the shuttle hurdle relay. 
The 2004 team MVP and a team co-captain, Janke was a three-time academic all-conference honoree in both track and field and volleyball. 
Janke was a member of Central's 2000 NCAA Division III champion volleyball squad and participated in the 2001 and 2003 NCAA tournaments as the Dutch won league championships in each of her four seasons. 
Janke serves as a senior financing consultant for Principal Real Estate Investors, a division of Principal Global Investors, in Des Moines, where she has worked since graduation. 
She participated in a variety of service and religious activities while at Central and is now a member of the college's EAM Advisory Council for economics, accounting and business management students. She remains active in women's ministry and other programs.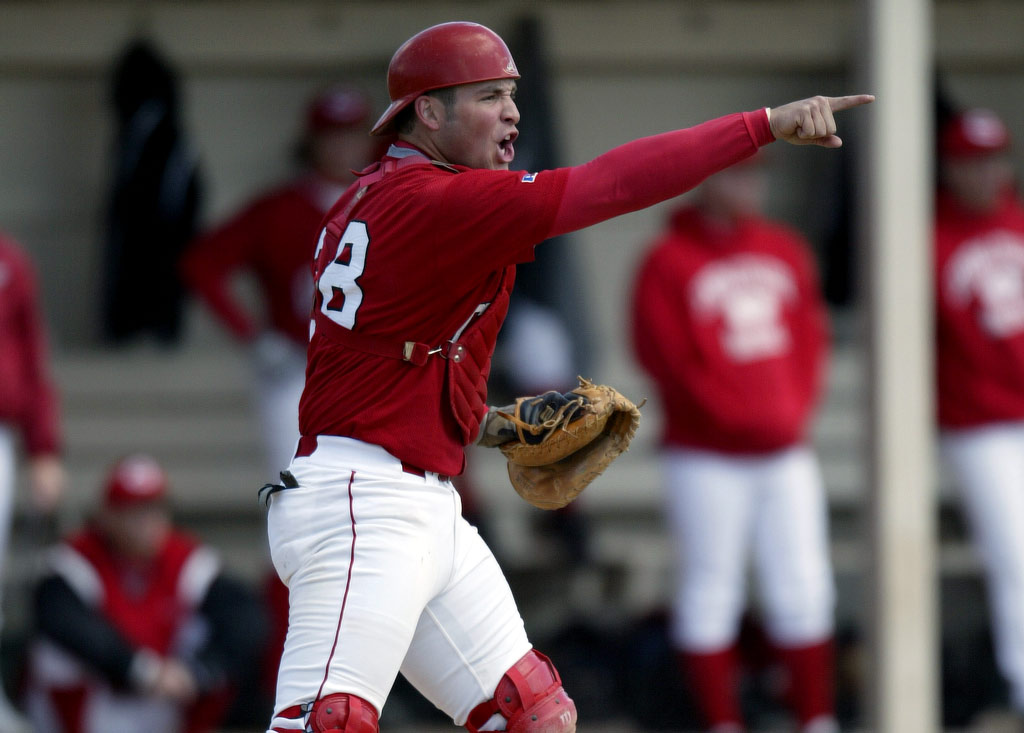 Adam Duerfeldt '06
A stellar baseball and academic career resulted in Duerfeldt's award as the 2006 College Sports Information Directors of American Academic All-American of the Year. He was a two-year Central co-captain and led the 2006 Dutch to a share of their first Iowa Conference championship in 31 years, posting a 26-14 overall mark. Duerfeldt ranked fifth in the NCAA Division III with a school-record .481 batting mark, scoring 48 runs, driving in 65 and hitting six home runs. He batted a school-record .384 for his career and set 15 school records overall including longest hitting streak (20 games). 
An Urbandale, Iowa, native, Duerfeldt was named the conference MVP and was a two-time all-conference honoree. He was a 2006 first-team ABCA Division III All-Central Region pick and the 2006 National College Baseball Writers Association Division III Central Region Position Player of the Year. He was a three-time CoSIDA academic all-region pick and a two-time first-team CoSIDA Academic All-America selection. Duerfeldt also was named the Woody Hayes Division III Men's National Scholar-Athlete of the Year and the Duane Schroeder Iowa Conference Male Athlete of the Year. 
Graduating from Central with a 3.88 grade point average and a chemistry major, he received the Madison and Lila Self Graduate Fellowship at the University of Kansas where he earned a Ph.D. in medicinal chemistry. He was a postdoctoral research associate at The Scripps Research Institute in California and served as an American Cancer Society Postdoctoral Fellow. He is currently an associate professor of medicinal chemistry at the University of Minnesota and co-founder of Excitant Therapeutics, a biopharmaceutical start-up dedicated to the development of non-invasive therapies for ophthalmic diseases.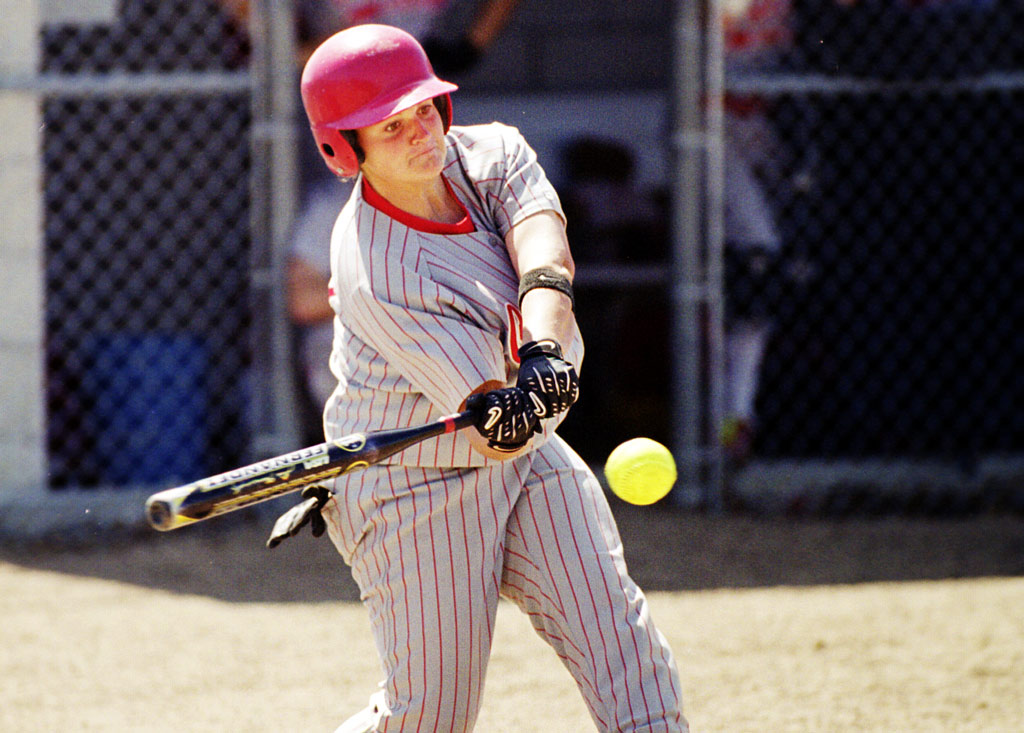 Annie Van Wetzinga '01
Softball stardom led Van Wetzinga to a coaching career. A 2001 NFCA Division III first-team All-American pick after receiving second-team honors in 2000 and a four-time all-region honoree, Van Wetzinga was selected for the 2001 NFCA Division III Catcher of the Year Award. 
She helped lead Central to four NCAA tournament berths and was a team co-captain for the 2001 squad, which finished second in the national finals. The Dutch also won the 2000 conference crown and Van Wetzinga was a three-time all-league pick. 
Central's 2001 LeRoy Timmer MVP Award winner, Van Wetzinga batted .381 in 51 games with 56 hits, 14 doubles, three homers and 32 RBIs. She sparkled even brighter behind the plate with 53 assists. She hit .351 for her career with 184 hits, tying her for ninth place on Central's all-time list and played in 190 games, which ranks third. She had 40 doubles, two triples, 11 homers and 261 RBIs along with a .966 fielding percentage, recording 783 putouts and 159 assists. 
Following graduation, Van Wetzinga served as a coach with her brother, Rusty, at Pleasant Valley High School in Bettendorf, Iowa, where they helped the team win a pair of conference titles and made the school's first state tourney appearance in 2005, placing third. They coached four players who later starred at Central. 
Van Wetzinga has also coached at St. Ambrose University; Indiana State University (where she received a master's degree); Colorado School of Mines; and Upper Iowa University. She has been at Metropolitan State University of Denver since 2014. 
Van Wetzinga has guided MSU Denver to three NCAA Division II tourney appearances and one conference title, with a 38-22 record this past season. She's posted a 296-161 record at MSU Denver and has a 449-317 overall mark.