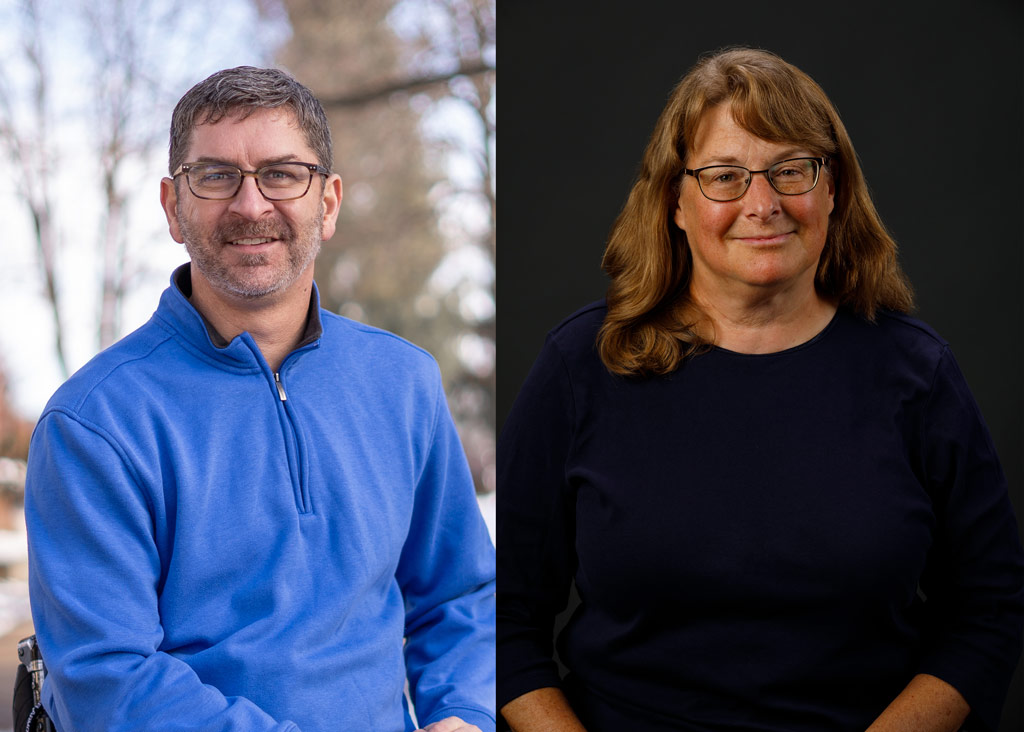 Dean Furness and Lori Witt Recognized at Commencement
Central College bestowed special honors on Dean Furness '94 and Lori Witt, associate professor of history — during its Commencement ceremony Saturday, May 14.
Furness received an Honorary Doctor of Public Service honoris causa. While a student, he participated in football and men's track and field, and he graduated with a degree in mathematics. Currently, Furness is a data and analytics specialist at Wells Fargo in Des Moines, Iowa.
Witt has been awarded the Kenneth J. Weller Distinguished Professorship of Liberal Arts. Named after Central's 18th president, who served from 1969-90, the three-year endowed professorship recognizes a distinguished faculty member and provides support for teaching, research and scholarship.
To be named the Weller Distinguished Professor, a faculty member must be an acknowledged competent professional, have attained tenure and be recognized among students and professors as one of Central's outstanding teachers. They also must have an innovative approach to teaching that inspires in students an unusual level of intellectual curiosity and enthusiasm for learning. In addition, they must demonstrate excellence in performance and a sense of fulfillment in teaching courses that enroll students from several departments.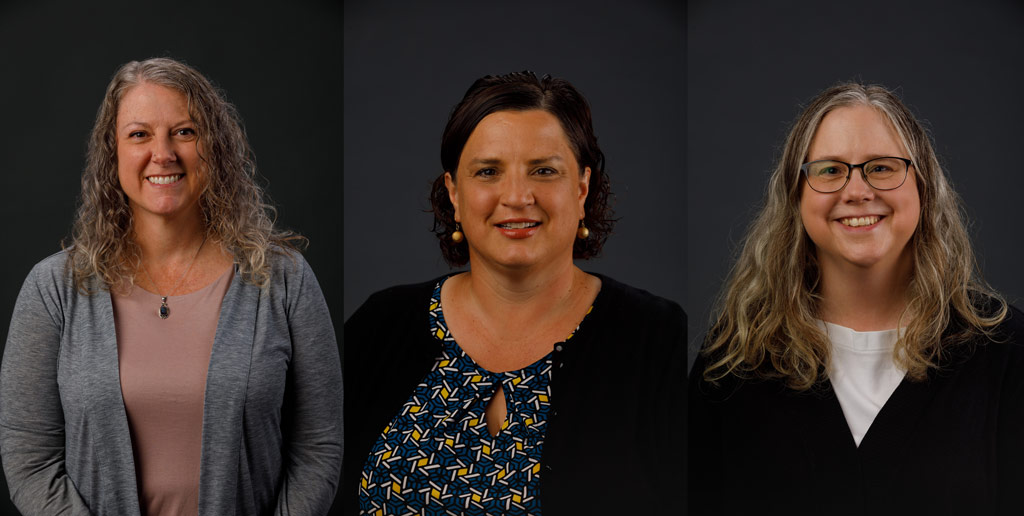 Academic Affairs Promotes Leaders
Central's academic affairs office promoted three academic leaders.
Linda Laine, professor of communication studies and faculty fellow for interdisciplinary and faculty-led programs at Central, has been appointed interim associate academic dean for the college, effective July 1, 2022.
As a past recipient of the David Crichton Memorial Teaching Award and former Kenneth J. Weller Distinguished Professor of the Liberal Arts, Laine has been recognized for her teaching excellence.
Laine has been a Central faculty member since 2004 and was promoted to professor of communication studies in 2018.
Leslie Keuning Duinink '90, registrar and associate professor of kinesiology, has been promoted to the role of senior registrar. Duinink has served as registrar since July 2018 with a focus on increasing transparency and decreasing redundancy of work for students and faculty. She will assume additional responsibilities in supervision of the class deans and working with faculty development and advising.
Duinink has been an instructor at Central since 1998. A tenured member of the faculty, she has taught athletic training, exercise science and liberal arts classes at the college, and has served as a class dean for the Classes of 2013, 2017 and 2021. In 2020, she was appointed to the Iowa Board of Chiropractic.
Sue Pagnac, director of writing, has been promoted to assistant dean for learning enrichment. In her new role, Pagnac will collaborate with colleagues to consider the future role of libraries in learning and teaching at a liberal arts, residential college. In addition, she will supervise the library staff and continue to direct the writing programs at Central.
Pagnac joined Central in 2013 and has served as Central's writing director, working with students, writing tutors and faculty to increase writing proficiency across the curriculum.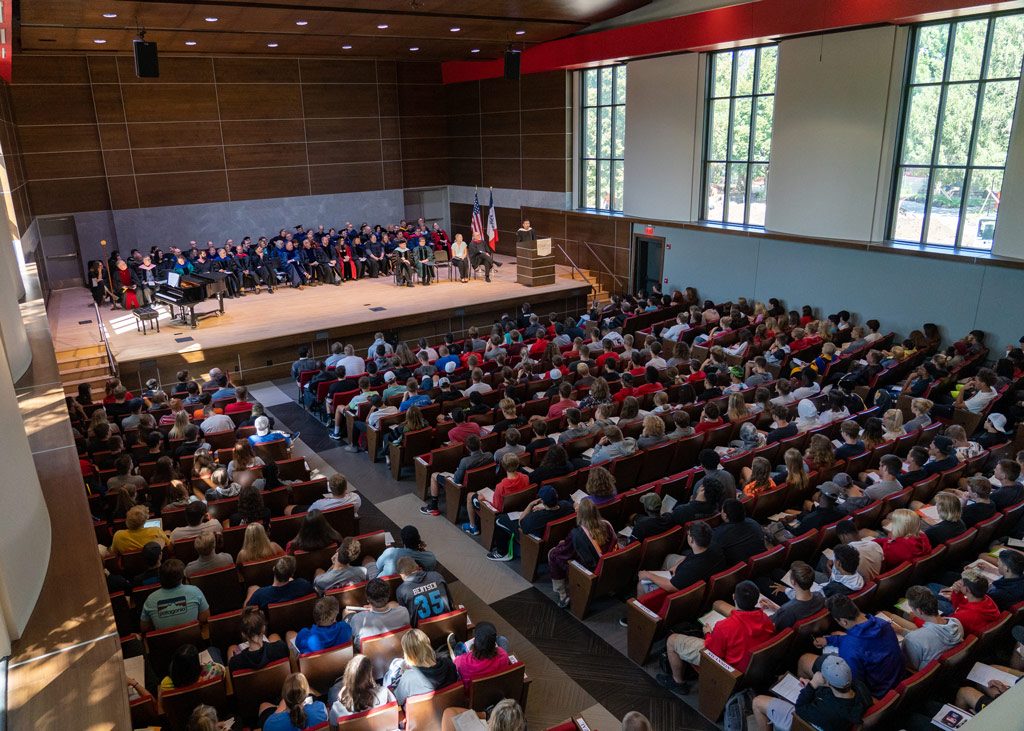 Marion County Bank Pledges $30K to Douwstra Phase II Renovations
Marion County Bank stepped into the Douwstra Auditorium spotlight when it pledged $30,000 to continue momentum for the phase II renovations.
Steve Kraayenbrink '81, Marion County Bank president and CEO, says, "Marion County Bank is proud to support Central College and Douwstra Auditorium. We believe in supporting communities we serve, and we're excited about this project that continues to enhance the arts in Pella. It also will fund scientific instrumentation needs and the Journey Scholarship Fund." Phase II of the Douwstra Auditorium renovation will transform the local landmark into a regional concert hall. Plans include a new, handcrafted pipe organ by world-renowned organ builder Casavant Frères of Canada and back-of-the-house infrastructure improvements, including new air-handling and mechanical equipment. In the spirit of music, the gift is a crescendo toward the remaining $3 million needed to finish phase II.
"Marion County Bank's generous gift brings excitement and energy to the campaign to restore this beautiful resource for the college and surrounding area," says Sunny Gonzales Eighmy '99, vice president for advancement. "We are thankful for this significant donation and the investment in this acoustical space that celebrates music and so much more." To learn more about the project or to make a gift, please contact Michelle Wilkie, director of development, at 641-628-5281 and wilkiem@central.edu.
Iowa Campus Compact Honors Mena and Maytag Foundation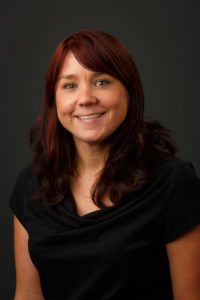 Iowa Campus Compact awarded Paulina Mena, faculty fellow for diversity and inclusion at Central, the Presidents' Civic Engagement Leadership Award for 2022. This award recognizes a member of faculty who has significantly advanced their campus' distinctive civic mission by forming strong partnerships, supporting others' civic and community engagement and working to institutionalize a culture and practice of engagement.
Mena, an associate professor of biology, supports faculty development, curriculum and the classroom climate as it relates to diversity and inclusion for course development and pedagogy.
The Fred Maytag Family Foundation received the Iowa Campus Compact's Presidents' Community Partner Award for 2022. This award recognizes a community-based partner or organization that has enhanced the quality of life in the community in meaningful and measurable ways and has engaged in the development of sustained, reciprocal partnerships with the college or university, thus enriching educational, as well as community, outcomes.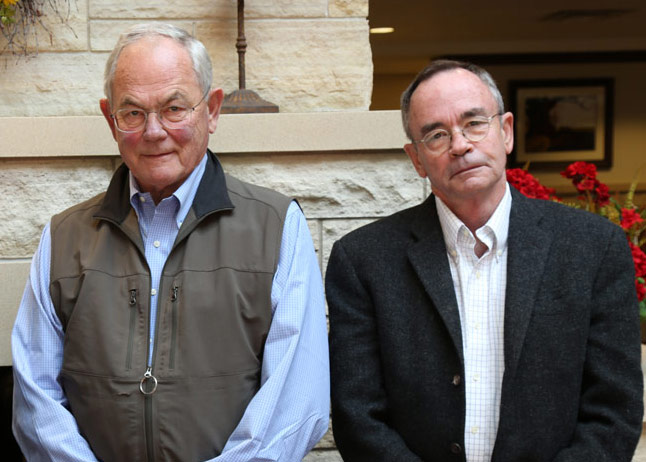 The college's relationship with Fred, Fritz and Ken Maytag and The Fred Maytag Family Foundation has helped shape the student experience at Central for nearly a century. Their Fall 2021 donation of $2.25 million will fund an annual full-tuition scholarship program for multiple students from Iowa pursuing a STEM-related field. It will also fund scientific instrumentation needs. The foundation has donated more than $10 million to Central over the past three decades.
Annual Writing Anthology Published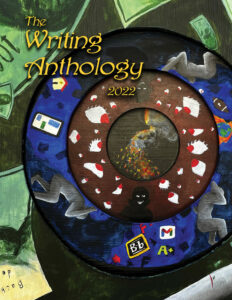 Central's annual Writing Anthology, a collection of exceptional student work from across the liberal arts curriculum, has been released for the 2021-22 academic year. This marks the 42nd year for the Writing Anthology, which has been continuously published at Central since 1981.
The Writing Anthology is available at central.edu/writing-anthology. It includes this year's 14 pieces of work, as well as links to past issues. This year, the editors introduced a new section featuring full-color panels of student art.
Gabi Anderson '22, Emma Carlson '22 and Mattie Francis '22 served as editors. Faculty members Valerie Billing, assistant professor of English, and Anna Christensen, assistant professor of philosophy, served as advisors.
Sarah Smith '25 of Sumner, Iowa, received the John Allen Award honor. Smith's piece "To My Core" is a combination of both original poetry and analytical writing. The editors wrote: "Sarah's articulate command of language and free-verse poetry elicits raw, powerful reactions from her reading audience. Through this brilliant work, Sarah brutally but beautifully depicts grief, and she prompts us all to be more honest about the more vulnerable elements of our own personal bereavements."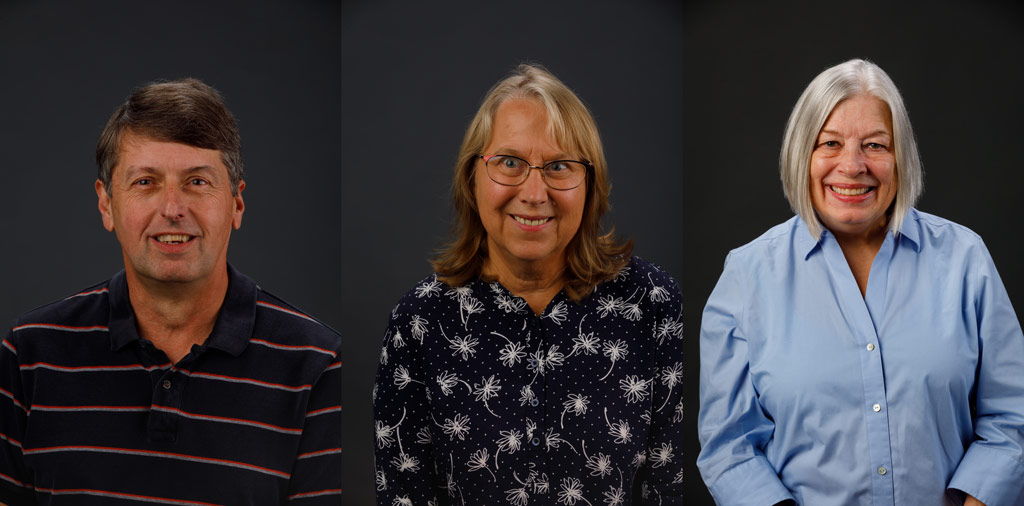 Faculty Recognized
Central recognized eight faculty members this spring for their outstanding leadership in teaching, service and scholarship: Amy Young, associate professor of German and class dean, (B.A., Simpson College; M.A., Bowling Green State University; Ph.D., University of Nebraska-Lincoln) received the Dr. John Wesselink Award for scholarship with a direct impact on teaching.
Shelley-Jean Bradfield, associate professor of communication studies, (B.S., Helderberg College; M.A., Rand Afrikaans University; Ph.D., Indiana University-Bloomington) received the David Crichton Memorial Teaching Award for excellence in teaching that challenges and shapes the intellectual development in students.
Maggie Fisher Schlerman '02, associate professor of accounting, (B.A., Central College; M.Acc., Iowa State University) and Crystal Argenta Bruntz '88, lecturer of accounting, (B.A., Central College; M.B.A. Drake University) received the Hutch Bearce Community-Building and Faculty Leadership Award for community building and mentorship or leadership.
Kathy Korcheck, professor of Spanish, (B.S. and M.A., Kent State University; Ph.D., Washington University in St. Louis) received the Huffman Award for Outstanding Support of International Education. This award recognizes the contributions made by Donald and Maxine Huffman to Central's programs in international education.
Liz Golovatski, associate professor of physics, (B.S., St. Ambrose University; Ph.D., University of Iowa) received the Frank W. Moore Faculty Award for promoting student learning in the natural sciences.
Paulina Mena, associate professor of biology, (B.S., Universidad Cato̒lica de Valparaiso, Chile; Ph.D., University of Iowa) received the Moore Family Faculty Award. This award recognizes and fosters joint student-faculty summer collaborations that promote a greater depth of student understanding within the natural science division disciplines.
James Dunne, assistant professor of chemistry, (B.S., Grove City College; Ph.D., Iowa State University) received the Marvin L. Hackert Faculty Development Fund for Science and Mathematics for enhancing the quality of the sciences at Central through those activities that promote professional development and research.
In addition, Dawn Stiemsma Reece '89, associate professor of sociology, (B.A., Central College; M.S., Ph.D., Iowa State University) was recognized for her 25 years of teaching at Central.
Three faculty members retired in December and were recognized during the annual faculty awards program: Robert Franks, professor emeritus of computer science, (B.A., Northwest Missouri State University; M.S., Ph.D., Iowa State University); Cathy Hinga Haustein '77, professor emerita of chemistry, (B.A., Central College; M.F.A., Ph.D., University of Iowa); and Mary Jo Sodd, professor emerita of theatre, (B.A., University of Saint Catherine; M.A., University of Minnesota – Twin Cities; Ph.D., University of Colorado).
Freiburger Promoted to VP for Enrollment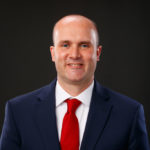 Central promoted Chevy Freiburger to the role of vice president for enrollment management and dean of admission. Freiburger has been the dean of enrollment management for the past two years.
In his role, Freiburger will continue to oversee the admission and financial aid teams; participate on the senior leadership team and work directly with President Mark Putnam and the Central board of trustees. Freiburger also serves in leadership roles across the state and in the enrollment industry.
He was recently named the president-elect for the Iowa Association for College Admission Counseling Board and serves on the Current Trends and Future Issues committee for the National Association for College Admission Counseling.
Student Senate Officers Elected
The following students serve as Student Senate executive officers for the 2022-23 academic year:
Quinn Deahl '23, right, Cedar Rapids Iowa, is Student Senate president.
DelTon Alexander '24, Iowa City, Iowa, is the senate leader for a second year.
Jenna-Marie Hernandez '24, Slater, Iowa, is serving as the senate's parliamentarian.
Gunner Hutton '25, St. Charles, Iowa, is the treasurer.
Delia Hintz '25, Mesa, Arizona, is the secretary.
Central's Student Senate seeks to establish an effective and representative government for the students at the college. The senate implements policies that benefit all Central students and strives to encourage collaboration between faculty, administrative staff, student senators and students.
Chia Ning Selected for NEH Summer Institute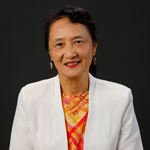 Chia Ning, professor of history, participated in the three-week National Endowment for the Humanities 2022 Summer Institute, "Worlds in Collision: Nahua and Spanish Pictorial Histories and Annuals in 16th-Century Mexico."
Chia researched the tribute system in Chinese history – a China-centered relationship with outsiders through ritualized ceremony and gift exchange – by bringing together scholars from Chinese, Mongolian, Eurasian and Mesoamerican studies.
Chia was one of 26 college and university faculty from across the country participating in the institute. Scholars immersed themselves in source materials to give expression to the new existential realities created by the Spanish incursions into the Valley of Mexico in 1519-1521, the overthrow of the Aztec capital of Tenochtitlan and the founding of Spanish colonial Mexico City.
A Cappella Choir Tours Argentina
Central's A Cappella Choir traveled to Argentina for a 10-day tour with seven concerts from May 15-25. The A Cappella Choir tour featured 44 students. The choir tours internationally every four years.
The choir performed at St. Paul's Episcopal Cathedral in Des Moines, Iowa, before departing for Argentina where they performed in Buenos Aries, Córdoba, Misiones and Bariloche.
Students Recognized With Awards
Student Development released the 2022 student leadership awards. This year 56 nominations were received from students, staff and faculty.
The recipients of the 2022 Outstanding New Leader Award are Zach Anderson '25, Iowa City, Iowa, and Gannon Oberhauser '24, Parkersburg, Iowa. This award honors a first- or second-year student volunteer who shows leadership promise, while not necessarily holding a leadership position, through their exemplary contributions to a recognized student organization and have helped the organization grow their participation.
The 2022 Service Award goes to the campus group Students Against Sexual Assault. The recipient demonstrates a superior commitment to the greater community during the past academic year through active service.
The Annual Theme Award recognizes a student volunteer or recognized student organization who demonstrates outstanding leadership in promoting and implementing the college's annual theme. This year's theme was Responsible Citizenship, and the award recipient is Muhumure Nzabakiza '23, Des Moines, Iowa.
The recipients of the Unsung Hero Award are Brad DiLeo '22 and Ashley Lupkes '23, both from Iowa City, Iowa. This award recognizes student volunteers or student paraprofessionals who have positively influenced a program or organization from behind the scenes through a positive attitude, a willingness to help in whatever capacity necessary and a commitment to excellence in the completion of tasks and duties.
This year's Outstanding Event Award recipients are the Students Against Sexual Assault group's "What Were You Wearing?" exhibit and Common Ground's drag show. Jaymi Gibbs '24, Galva, Illinois, and Lillie McKee '25, Mingo, Iowa, represented the groups. The award recognizes a successfully planned, efficiently run, effectively advertised and well-attended event that enhanced the social, educational and/or cultural life at Central, which was sponsored by a recognized student organization or student-led volunteer group.
The Organizational Excellence Award honors a student organization for making positive contributions to and building community at Central, outstanding programming and/or strong organizational structure, leadership and action. This year, the recipient is United Minority Alliance. Keaton Rodgers '23, Peoria, Arizona, represented the group.
The Bridge Builder Award recognizes a student volunteer, recognized student organization or paraprofessional who has worked to establish connections across campus; hosted collaborative social or educational events, explored diverse cultures or education about issues that have challenged the campus. The recipient of the Bridge Builder Award is the MLK Student Planning Team.
The Diversity and Inclusion Award goes to Quinn Deahl '23, Cedar Rapids, Iowa, who is recognized for her commitment to issues of diversity, inclusion and social justice through programming and campus initiatives.
The Senior Student Development Award is presented to a student who has made notable contributions within student development while at Central. This award recognizes sustained, outstanding leadership in integrated, co-curricular and/or extracurricular activities and involvement to improve an aspect of campus life for students. The recipient of this year's Senior Student Development Award is Caleb Viers '22, Lone Tree, Iowa.
During the awards program, Anya Butt, professor of biology, received recognition as Advisor of the Year recipient. Butt has taught at Central since 2002, taking over the environmental studies program and growing it into a dynamic, applied program. She holds a master's degree in physical geography from the University of Toronto and a doctorate in hydrology/hydrogeology from the University of Nevada. She has lived on six of the world ̓s seven continents. She encourages students with discussion using international examples and case studies and advocates for international and intercultural education.
Bonnstetter Earns Red Rock Area Top 10 Under 40 Award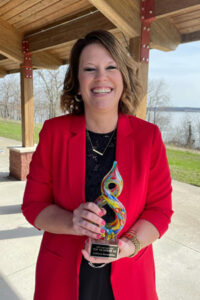 The Marion County Development Commission presented the 2021 Red Rock Area Top 10 Under 40. Steffanie Bonnstetter, senior content strategist – marketing and project management at Central, was recognized as one of the 10 outstanding individuals under 40.
Central also won a Best of Red Rock Award for Best Caterer. Central has frequently won top honors in these categories in the past. The Best of Red Rock Awards honor businesses and organizations throughout the county in 55 categories, based on votes from area residents.
Terence Kleven Publishes Book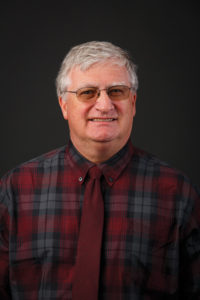 Terence Kleven, Dr. Jacob and Gela Schnucker Sessler Chair in Philosophy and Religion and professor of religious studies at Central, published a new book "Faith and Reason in the Reformations." The book is a collection of essays presented at a conference on the topic of faith and reason, held on the 500th anniversary of the Protestant Reformation. The Protestant Reformation began on All Saints Day, Oct. 31, 1517, when Martin Luther posted 95 theses on the door of the Castle Church in Wittenberg, Germany. The essays in this volume celebrate and evaluate this event in the history of the Church. The 2017 conference was organized by Kleven and by Mark Thomas, associate professor of philosophy.
"Participants came together for this conference to explore scientific reasoning and faith. Our purpose was to try to build bridges where we could, while being true to our own differences. In contrast to many ecumenical endeavors, our aim was not to 'water-down' distinctives, but to recognize and understand them. As a group, we were especially interested in the enduring consequences of understanding science today and the relation of science to Christian faith, especially as it pertains to education," Kleven says.
Kathy Korcheck Published in Hispanic Issues On Line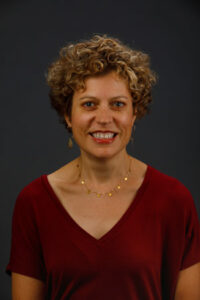 Hispanic Issues On Line published an essay authored by Kathy Korcheck, professor of Spanish, titled "Radical Exposures: The Photography of Eviction in Crisis-Era Spain." Korcheck's essay focuses on the photography of eviction in the wake of the global financial crisis in Spain (2008-2015) and examines eviction as a social, economic, political and legal problem. She examines the work of photojournalists Samuel Aranda, Joan Alvado, Olmo Calvo and Andrés Kudacki, each of whom extensively documented the housing crisis in Spain from within and beyond the domestic space, in both the national and international press.
Korcheck argues that these images compel viewers to reconceptualize the complex relationship between home, belonging, security, surveillance, power and exclusion. She concludes that these images allow viewers to develop "strategies of resistance in how one looks, is seen or resists the gaze of others." Hispanic Issues On Line is a refereed, open-access scholarly electronic series devoted to the study of Hispanic and Lusophone cultures. The essay is part of volume 29, "Crisis Unleashed: Crime, Turmoil, and Protest in Hispanic Literature and Visual Culture."
ÓScar Reynaga Serves on Des Moines Latino Film Festival Technical Committee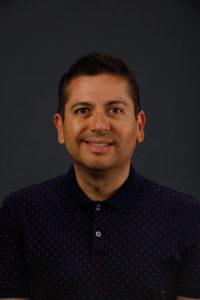 Óscar Reynaga, senior lecturer of Spanish and dean of the Class of 2023, serves on the Des Moines Latino Film Festival technical committee. He was one of the four committee members who reviewed more than 500 film submissions and selected 22 that were screened during the festival.
The Latino Film Festival celebrates the rich cultural diversity in Iowa with food, art, music and performances, including films from Latin America and Spain as well as showcasing the work of local Latin filmmakers.
"I love films, especially those that capture the beauty and complexity of Latinx culture. Plus, I thought this would be a wonderful learning opportunity to understand the behind-the-scenes process of organizing a film festival. I met such wonderful people who are leading the way in building a bright future for Iowa's Latinx community," Reynaga says.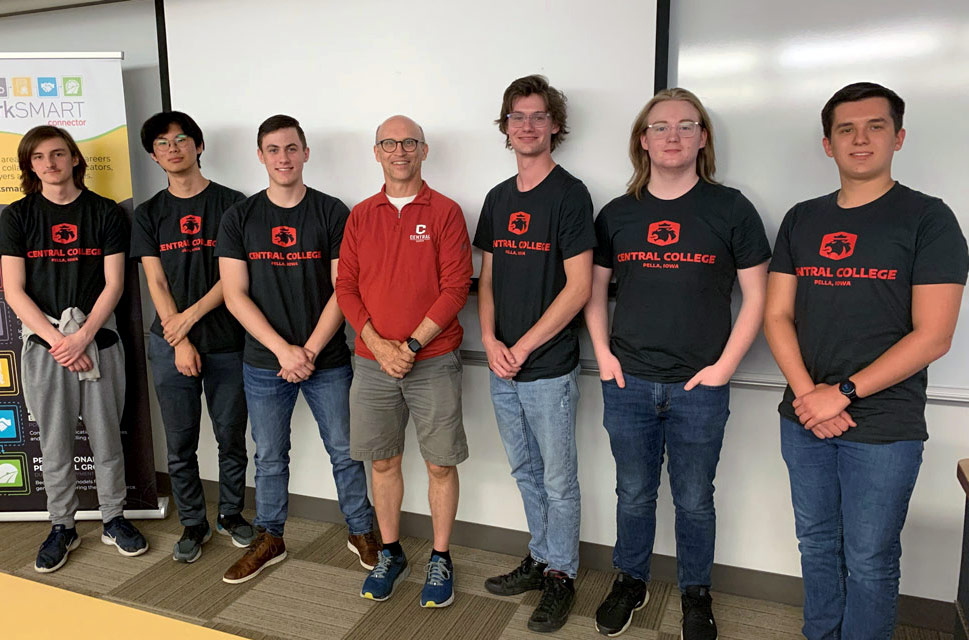 Central Receives Summer Youth Internship Grant for Information Technology
Future Ready Iowa granted Central a $9,099 Summer Youth Internship Program grant to invest in the future of Iowa's workforce. Future Ready Iowa connects Iowans to the education and training required for good-paying jobs and careers to improve people's lives.
The grant supports information technology specialist certification to prepare students for IT careers. The two-week summer intensive training leads to a six-week work-based learning experience with mentor support.
---
Write Us!
Civitas welcomes letters and emails from readers concerning the contents of the magazine or issues relating to Central College. Please include the author's name, city and state; anonymous communications will be discarded. Letters selected for publication may be edited for length, content, clarity and style.
Address letters to Civitas, Central Communications, Central College, 812 University St., Pella, Iowa 50219 or email Cyvannah Vecchio, at vecchioc@central.edu.