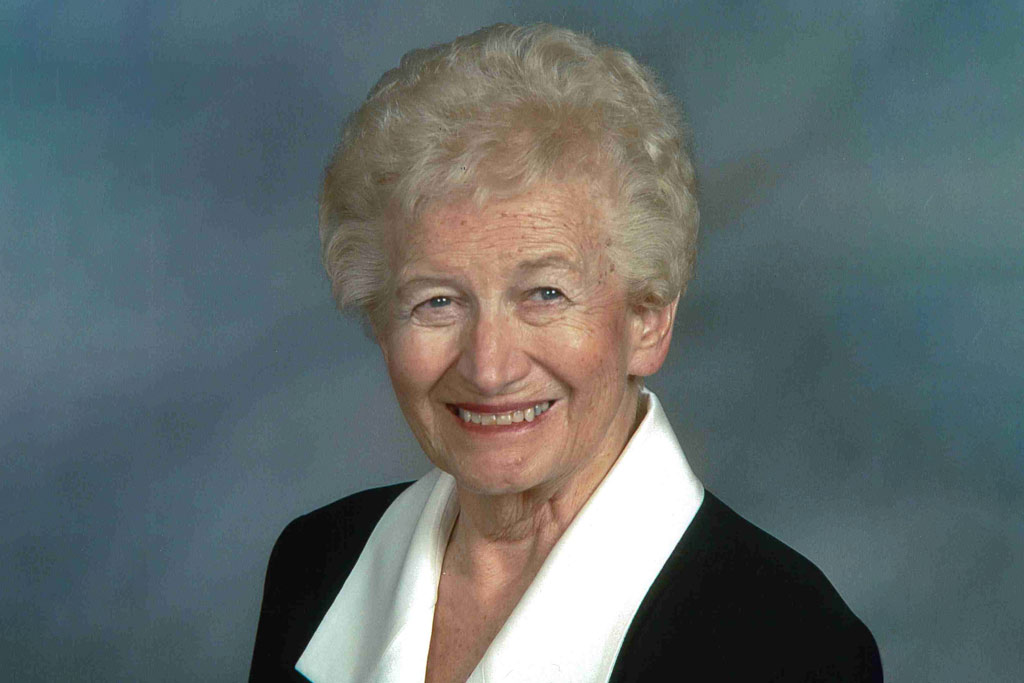 Barbara "Barb" Little Butler '58, a longtime former Central College staff member and active in both the Central and Pella communities, died March 12, 2022, in Pella, Iowa.
A job opportunity for Barb's husband, Don Butler, the late professor emeritus of economics at Central, brought the couple and their young children to Pella in 1953. Barb studied English at Central, graduating in 1958. She later earned a master's degree from Michigan State University in 1971.
Barb taught sixth grade for a few years and joined Central in 1960 in the alumni office, served in the education department from 1969-70 and became director of international studies in 1971 until her retirement in 1988.
She remained an active alumna in her retirement through the Central RED Society, attending alumni and college-sponsored events, serving as a volunteer for the college and through her generosity as a donor.