As a first-generation college graduate, Justine Jackovich Hines '13 knows firsthand the value of giving.
"When I first decided to attend Central, I realized the cost might challenge our finances," Hines says. "The cost of Central at the time was much different than the public universities my parents and I were looking at."
But as soon as Hines first stepped foot on campus, she knew she belonged at Central. A native of Eldridge, Iowa, Hines was interested in health sciences. She immediately fell in love with the Vermeer Science Center. Faculty were warm and inviting. She could study abroad. And she knew she wouldn't just be a number.
"I felt like I would be known. That the campus community would fully care for me. That I would have opportunities to get involved in a lot of different ways," Hines says.
And she was right. Hines was involved in Campus Ministries; supported fellow students as a resident assistant, which paved a career path in higher education; played the saxophone in Symphonic Wind Ensemble, where she participated in concert tours across the country; tutored students as a language lab assistant; and studied abroad in Spain. All while earning a degree in biology with minors in chemistry and Spanish.
Because of Central's generous donors, the opportunities were endless for Hines.
"The scholarships I received are what made Central a possibility. And without the support of donors, those scholarships wouldn't have been available," Hines says. "I am very grateful for the scholarships I received, because I know Central was the right fit for me and gave me such a wonderful college experience. Central was my home away from home."
Hines wants other students to have the same opportunities at Central — so she became a monthly donor. Her monthly gifts support student experiences and scholarships, including the Journey Scholarship Fund.
"Post-graduation, I told myself I was going to be a steward of my own money and decide what has value for me," Hines says. "I decided I was not only going to invest in myself but in other people, so I was excited to start donating as soon as I graduated. I haven't been able to give in a way that other large donors can, but I know my monthly giving has a large impact over time."
As assistant director of academic support in the University of Iowa's College of Engineering, Hines knows the impact giving not only has on students, but on the health of an institution.
"I get to help students navigate their college journey every day, and my experience as a first-generation student at Central has allowed me to serve students better," Hines says. "Working in higher education has made me realize just how important giving is. Without strong support, institutions like Central wouldn't exist. And it's why I still continue to give nine years later."
Hines wants young alumni to know they too can make a big impact by giving monthly.
"Start with what you have. I'm not a large donor, but I give what I can, whether that's $10 or $20 a month," Hines says. "That's a day or two a month of skipping a trip to the coffee shop. Even if it's a small amount, it feels like I'm using my own funds and what I've been given in a meaningful way. Find the joy in being able to share what you have."
"Monthly donations are a great way to make a bigger impact all year long, one gift at a time," adds Corey Falter, director of annual giving and alumni engagement. "Loyal support from alumni like Justine helps even more students experience all that Central has to offer."
While Hines values the education and experiences Central provided, she cherishes the memories and lifelong relationships. And you can't put a price tag on either.
"The Central community was and continues to be very special to me," Hines says. "I met lifelong friends there, and I knew faculty and staff truly cared about me along the way. I had a strong support system in everything that I did. Now, I get to be that for other people as an alum by being a monthly donor. It feels good."
It All Adds Up
Monthly donors help students access a Central education. Take a look at how you could make an impact:
Monthly Gift
Annual Impact
5-Year Impact
$10
$120
$600
$12.50
$150
$7.50
$15
$180
$900
$20
$240
$1,200
$25
$300
$1,500
$30
$360
$1,800
$40
$480
$2,400
$50
$600
$3,000
$75
$900
$4,500
$85
$1,020*
$51,00
$100
$1,200*
$6,000
*Supports one new Journey Scholarship in full and earns the donor an invitation to the annual Scholarship Dinner event.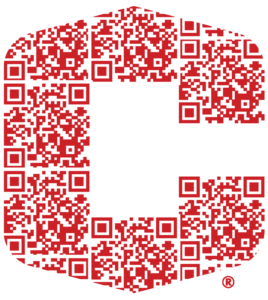 Scan the QR code here — and don't forget to check the recurring gift box to make a monthly gift. You also may call Corey Falter, director of annual giving and alumni engagement, at 641-628-7604.