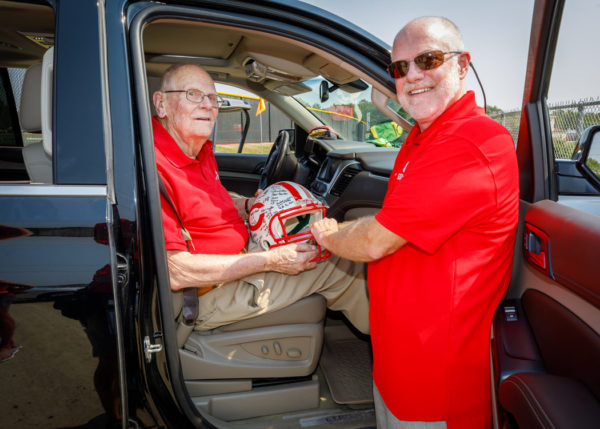 Marlyn Klimstra '50, Trustee Emeritus at Central College, died Jan. 21, 2022, in Pella, Iowa. He was 95.
Born in Fulton, Illinois, Klimstra lived a full life of service. He defended our country in the U.S. Army in the Philippines from 1944-1946. After Klimstra was discharged from the military in December 1946, he enrolled in classes at Central. He graduated in 1950 with a degree in business management and accounting. He was involved in the band and orchestra, played trombone, and sang in the A Cappella Choir. The day after graduation, he married his lifelong partner, Thelma Van Roekel. They had been married 68 years at the time of Thelma's passing in 2018. Together they raised two children, Stephen Klimstra '73 and Rev. Susan Klimstra '86.
After graduation, Klimstra worked with his father-in-law in a farm implement business in Pella. In 1954 he began a long and successful career with Pella Corporation. He retired in 1988.
A love for Central was evident in Klimstra's life by his many years of service and volunteerism. He served as a Central trustee from 1973 until 1999. He also served as president of the Pella Alumni Chapter and chaired the development committee and the advisory board for capital campaigns. He was a member of the steering committee for Central Parents Association, Heritage Roll of Honor, 1985 Club, Cornerstone Society and Central Club.