Central Publishes Annual Writing Anthology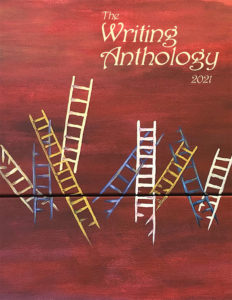 Central College's annual Writing Anthology, a collection of exceptional student work from across the liberal arts curriculum, has been released for the 2020-21 academic year. This marks the 41st year for the Writing Anthology, which has been continuously published at Central since 1981.
Gabi Anderson '22 and Emma Carlson '23 served as editors this year. Anderson is from Bridgeton, Missouri; Carlson is from Fairfield, Iowa. Valerie Billing, assistant professor of English, and Sarah Van Waardhuizen, assistant professor of music, served as advisors.
Emma Chervek '21 from Altoona, Iowa, was named the recipient of the John Allen Award, given to a student whose piece the selection panel deems to have superior rhetorical competence, high levels of readability, originality and insight. Her essay is titled "Environmental Minimalism and Inspirational Wonder in Paradise Lost." The anthology also honored the life of Renee Van Roekel, who died April 2, 2020, with her poem "Breakaway." Van Roekel studied at Central for several years in pursuit of an English degree and was awarded a posthumous bachelor's degree from Central in 2021.
The Writing Anthology can be viewed online at central.edu/writing-anthology
Faculty Receives $71,000 to Benefit Teaching
The Moore Family Foundation Faculty Development Program for Teaching is providing grant funding for 13 faculty projects at Central College for the 2021-22 academic year. The funding total is more than $71,000.
Funding supports projects, some of which are:
Exploring how small, rural districts understand, enact and react to policy change.
Establishing a living laboratory at Central.
Research in data analytics for the expansion of catapult technology.
Collaborative research with faculty and students on the generation of Indirubin.
A teaching development workshop for faculty.
The Moore Family Foundation has provided significant support to the college over the years. Since 2013, Central faculty have received $564,059 in funding from the Moore Family Foundation Development Program for Teaching.
The foundation's goal is to provide Central faculty with the opportunity to strengthen engagement with students in the classroom and other education settings. The foundation funds faculty professional development in teaching, including:
New course development.
Sabbatical leave support that directly impacts classroom teaching.
Educational opportunities in the classroom and other learning environments through educational excursions, visitors and guest lecturers.
Equipment for teaching.
Workshop, seminar or training registration fee.
Payments to Central students for their work in collaborative research with faculty members.
The late Frank Moore '49 and his wife, Grace, who was designated an honorary alumna of Central in 2001, have been long-term generous benefactors to the college. Frank was the director of the human research area files at Yale University, where Grace was a foreign language translation editor. From 1979-88, Frank was a Central trustee. Together, the couple created two scholarships funded by their annuities, one endowed scholarship, two faculty awards and a chair in anthropology, in addition to ongoing gifts from the Moore Family Foundation.
Central Drops Standardized Test Requirement
In May 2021, Central announced it will no longer require ACT or SAT scores for first-year and transfer students applying for admission. Central had already waived standardized test scores for the 2020 and 2021 admission cycles due to the cancellation of many testing dates because of the COVID-19 pandemic.
Central will evaluate each students' application for admission based on factors such as class rigor, academic record, extracurricular activities, talents and achievements and the unique experience and perspective a student could bring to the college.
The admission office will continue to consider test scores, if submitted, as an additional component to an applicant's profile. Test scores may also be helpful for course placement and in the selection process for some scholarships.
Chevy Freiburger, dean of enrollment management, was featured on Iowa Public Radio.
Student Senate Officers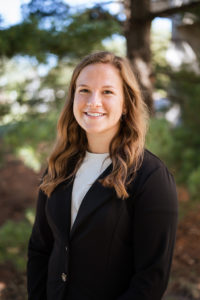 The following students will serve as Student Senate executive officers for the 2021-22 academic year:
Madolyn Clark '22 of Clarinda, Iowa, has been elected Student Senate president. She previously served as treasurer.
DelTon Alexander '24 from Iowa City, Iowa, is the new senate leader.
Jenna Hernandez '24 from Slater, Iowa, will serve as the senate's parliamentarian.
Trey Melvin '23 of Lawrence, Kansas, takes the role of treasurer.
Katie Wilson '23, of Runnells, Iowa, will serve as secretary.
Central's Student Senate seeks to establish an effective and representative government for the students of the college. The senate implements policies that benefit all Central students and strives to encourage collaboration between faculty, administrative staff, student senators and students.
The Senate is elected by its peers to help make the student connections to administration, faculty, staff and the college's Board of Trustees. The creation, recognition and financial support to student organizations is a regular part of the senate's work. To donate to Central student organizations, visit central.edu/give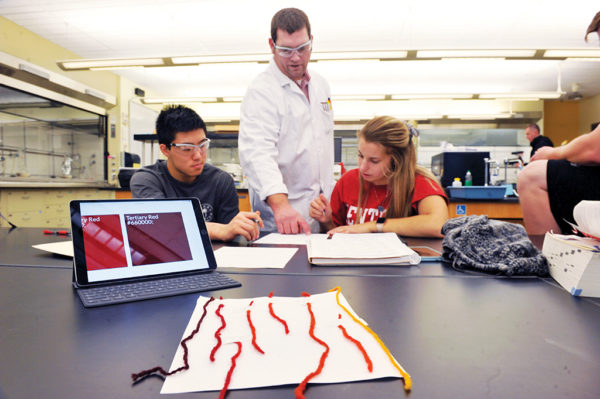 Jay Wackerly Awarded Grant for Summer Research
Jay Wackerly, associate professor of chemistry, was awarded the Organic Syntheses, Inc., Grant for summer research.
The grant includes $8,000 in funding for 10 weeks of summer research in 2021 and an additional $8,000 in summer 2022. Amy Philavanh '22, a biochemistry major from Ankeny, Iowa, helped Wackerly conduct research focused on the synthesis of a novel class of supramolecular macrocyclic host molecules termed "cambiarenes" this summer.
From the Latin cambiare, meaning "to change," these molecules can change from one form to another in the presence of a chemical or electronic stimulus. The first cambiarene was reported by the Wackerly lab last year in "Chemistry — A European Journal." These newly invented cambiarenes may be able to act as molecular transport vehicles. Applications of such phenomena could range from targeted drug delivery to carbon sequestration.
This ongoing research has been funded through multiple grants, including the Moore Family Foundation Development Grant, since 2013.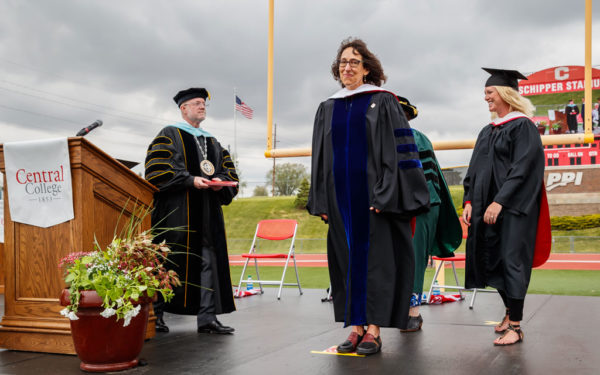 Central Professor, Alumna Honored at Commencement
Terence Kleven, professor of religion, and Shannan Mattiace '90 were honored at Central's Commencement ceremony Saturday, May 15.
Kleven was named to the Dr. Jacob and Gela Schnucker Sessler Chair in Philosophy and Religion. Established in 2002, the endowed position recognizes distinctive faculty accomplishments and contributions to Central and provides support for teaching, research and scholarship.
Kleven has taught at Central since 1996. He is a past recipient of international, national and regional awards, fellowships and grants, including those from the Lilly Foundation, the National Endowment for the Humanities and more than two dozen others. The Carnegie Foundation for the Advancement of Teaching presented him with the Iowa Professor of the Year award in 2001. Kleven has been awarded a Fulbright Scholarship twice.
Kleven's service and leadership to the college include his years of service as humanities division chair and department chair; faculty representative to the board of trustees; and service on many Central councils, committees and task forces.
Mattiace, professor of political science and international studies at Allegheny College in Meadville, Pennsylvania, was awarded the degree of honorary doctor of humane letters. She graduated with majors in political science and Spanish. At Allegheny, Mattiace teaches and has done extensive research on Latin American Native American peoples, social movements, criminal violence in Mexico and migration.
In 2019, she was a Fulbright Scholar in Santiago, Chile. In addition, she is a recent recipient of a Harry Guggenheim Foundation Award for research on ethnic violence. In 2019, she also received the Julian Ross Award for Excellence in Teaching at Allegheny.
NSCA Recognizes Central's Strength and Conditioning Program
Central's strength and conditioning program, part of the exercise science (kinesiology) major, was approved through the National Strength and Conditioning Association's Education Recognition Program.
In pursuing and achieving NSCA recognition through the ERP, Central's program has demonstrated that it is committed to quality and meets the requirements to prepare students for NSCA exams in becoming certified strength and conditioning specialists. This test is the gold standard in the field and enhances a student's credentials when seeking job opportunities.
Central is one of just four colleges and universities in Iowa to hold this distinction from NSCA. The others are Loras College, St. Ambrose University and University of Dubuque.
The recognition provides students access to grants, scholarships and internships, while also offering discounts on exams and conferences. Through the partnership with NSCA, Central students also have access to professional development and networking opportunities.
The NSCA is a nonprofit association dedicated to advancing the strength and conditioning and related sport science professions around the world. It exists to empower a community of professionals to maximize their impact through disseminating evidence-based knowledge and its practical application by offering industry-leading certifications, research journals, career development services, networking opportunities and continuing education.
The recognition is valid for three years.
Central Faculty Receive Recognition
Five Central College faculty members received awards this spring for their outstanding leadership in teaching, service and scholarship:
Joshua Dolezal, professor of English, (B.A., King College; M.A., Ph.D., University of Nebraska-Lincoln) received the Dr. John Wesselink Award for scholarship with a direct impact on teaching.
Kathy Korcheck, professor of Spanish, (B.S., M.A., Kent State University; Ph.D., Washington University in St. Louis) received the David Crichton Memorial Teaching Award for excellence in teaching which challenges and shapes the intellectual development in students.
Jon Witt, professor of sociology, (B.A., Trinity College; M.A., Ph.D., Loyola University Chicago) received the Hutch Bearce Community-Building and Faculty Leadership Award for community building and mentorship or leadership.
Allison Krogstad, professor of Spanish, (B.A., North Central College; M.A., Ph.D., University of Minnesota) received the Huffman Award for Outstanding Support of International Education. This award recognizes the contributions made by Donald and Maxine Huffman to Central's programs in international education.
Cathy Hinga Haustein '77, professor of chemistry, (B.A., Central College; M.F.A., Ph.D., University of Iowa) received the Frank W. Moore Faculty Award for promoting student learning in the natural sciences.
Another faculty member was recognized for his 32 years of service to the college. Dennis Doyle, professor of communication studies, (B.A., University of Northern Iowa; M.S., University of North Texas; Ph.D., Southern Illinois University-Carbondale) retired at the end of the 2020-21 academic year.
Two additional faculty members were honored for 25 years of service: Mary Jo Sodd, professor of theatre, (B.A., University of St. Catherine; M.A., University of Minnesota, Twin Cities; Ph.D., University of Colorado Boulder) and Terence Kleven, professor of religion, (B.A., University of Calgary; M.A., Ph.D., McMaster University).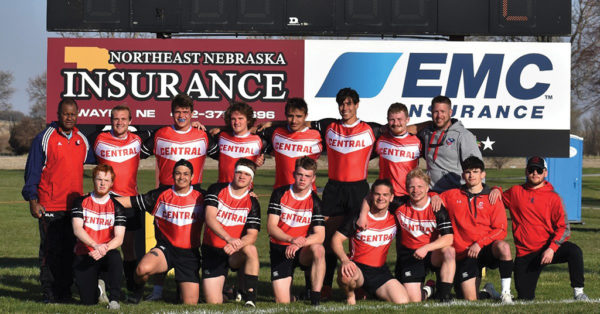 Central Men's Rugby Team Wins Challenge Cup
The Central men's rugby team won the Challenge Cup at the 2021 Collegiate Rugby Championship tournament May 29-31.
The Dutch claimed the Challenge Cup by defeating Taylor University 24-10 in the Challenge Bowl division. Eleven students competed on the team.
The tournament was played in New Orleans, Louisiana, at Gold Mine on Airline stadium, home of Major League Rugby's NOLA Gold. The tournament featured 28 men's teams and 12 women's teams.
This is the team's first year in program history to compete at a national level. Central was one of 82 colleges represented at the tournament.
Central Partners With UI for Students to Study Finance at Tippie College of Business
Central and the University of Iowa have formed a new partnership that will streamline the process for Central students to be admitted to the Master of Science in Finance program in the university's Tippie College of Business.
The agreement will allow Central seniors to apply for admission to the Tippie graduate program provided they meet certain requirements for GPA and course completion. Qualified students will receive conditional admission to the master's program pending their graduation from Central. Up to five admission slots in the program will be reserved for Central students.
The partnership takes effect with students in Central's graduating Class of 2022.
Central Adds Two Members to Board of Trustees
Central announced changes to its board of trustees, including the addition of two new members: Amy Dietrich Eilers '88 and Chad Huyser '97.
Eilers is an executive women's health clinical account specialist at Merck & Co. in West Des Moines, Iowa, and has been with the company since 1995. She was the guest speaker at Central's annual Scholarship Dinner in 2019. Her husband, Mike Eilers '89, and son, Joe Eilers '18, also are Central alumni.
Huyser is the regional director of Lely International in addition to his role as president of Lely North America in Pella, Iowa. He was named regional director of Lely International and president of Lely North America in September 2019. He leads all of Lely's North American efforts and serves as one of five Lely regional directors worldwide. Huyser has been with Lely for 14 years. He is married to Valerie Roush Huyser '97.
Professor Terence Kleven Awarded Fulbright to Study Abroad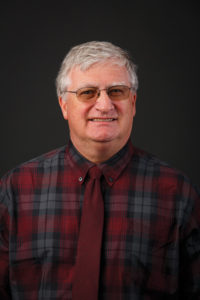 Terence Kleven, the Jacob and Gela Schnucker Sessler Professor of Philosophy and Religious Studies at Central, has been awarded a Fulbright U.S. Scholar Program grant to conduct research in Arabic political philosophy at the University of Jordan in Amman, Jordan, from Sept. 1, 2021, to June 30, 2022.
Kleven will continue his work to complete a critical Arabic edition and an English translation of several treatises of Alfarabi on scientific method.
Alfarabi (d. A.D. 950) is a comprehensive thinker, a philosopher, jurist, scientist, mathematician, musician and Muslim theologian, who widely influenced both Eastern and Western thought. He nearly single-handedly revived the classical Greek philosophic rationalism of Plato, Aristotle and Galen. Only in the past 50 years has more precise scholarship on Alfarabi's treatises shown the misunderstandings of Greek and Arabic philosophy perpetuated during the Enlightenment and in the more recent scientific accounts formulated by the schools of positivism, empiricism or postmodernism.
The consequence of these recent accounts of science has been the construction of a more limited and fragile science than is found in classical philosophic science. Alfarabi's work shows how classical Greek political philosophy provides an alternative to the crisis that exists in recent skeptical accounts of political thought, ethics and faith. His account of the relation between reason and faith is exemplary in its respect for and promulgation of both science and religious faith.
"The purpose of this research is to enrich our understanding of modern political philosophy through a study of classical Greek and Arabic political philosophy, especially in how it relates science to political thought and to theology today," Kleven says. "This project entails the recovery of the full range and integration of what today we call the liberal arts in order to foster an intellectual revival of our educational curricula."
Kleven has received more than two dozen international, national, and regional awards, fellowships and grants. This Fulbright grant is the second Kleven has received. His first Fulbright was tenured at Louis Pouzet Center for Classical and Medieval Studies at the Oriental Library of The University of St. Joseph, Beirut, Lebanon. He has also received a fellowship from the National Endowment for the Humanities for research in the American Research Center in Cairo.
The Fulbright program is the U.S. government's flagship international educational exchange program and is supported by the people of the United States and partner countries around the world. Fulbright alumni include 60 Nobel Prize laureates, 88 Pulitzer Prize recipients and 39 who have served as a head of state or government. Since 1946, the program has provided more than 400,000 participants from over 160 countries the opportunity to study, teach and conduct research, exchange ideas, and contribute to finding solutions to shared international concerns.
The year 2021 marks the 75th anniversary of the Fulbright program.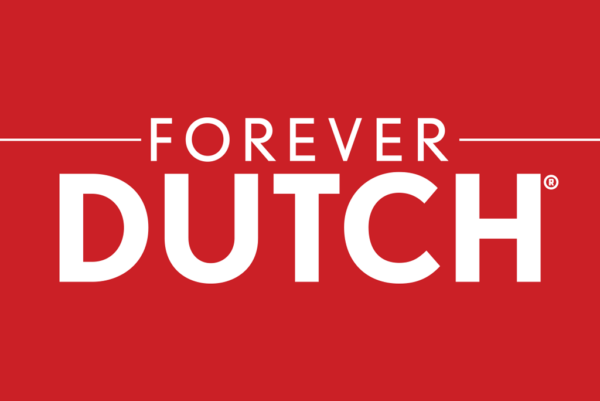 Fiscal Year Fundraising Efforts Break New Records
Central enjoyed another record-breaking year in its fundraising efforts for the Journey Scholarship Fund and saw tremendous overall support for the fiscal year ending June 30, 2021. (See the 2020-21 Honor Roll of Giving)
A total of $7.67 million was raised this year, one of the highest totals in Central history.
The year began with a 48-Hour Challenge in support of the Journey Scholarship Fund, which raised $185,000 for students. Overall, a record $1.67 million was raised for the Journey Scholarship Fund, surpassing last year's total of $1.38 million. At Central, 100% of gifts to the Journey Scholarship Fund directly support students.
Total scholarship giving exceeded $3.65 million for annual and endowed scholarships. Endowed scholarships also directly support student education and leave a sustainable, long-term legacy of generosity.
In addition, Central finished fundraising for the $18-million Forever Dutch® initiative in November 2020, the college's most ambitious capital campaign to date. The initiative garnered the most donors for a single project and one of the largest gifts in the college's history, which includes $4.2 million from descendants of P.H. "Pete" Kuyper and their family foundations. The driving force behind the family gift was Kuyper's daughter, M. Joan Farver, a former Pella Corporation chair and longtime Central trustee. Farver died in February 2017 at age 97. The new building entrance atrium was named in her honor.
"We are so grateful to our donors for helping us continue a tradition of giving at Central," says Sunny Gonzales Eighmy, vice president for advancement and a 1999 Central graduate. "We are incredibly fortunate to have donors — alumni, foundations and friends — who support our mission so that we may welcome students with open arms and provide experiences that will change their lives."
To learn more about supporting Central, visit central.edu/alumni/priority
Write Us!
Civitas welcomes letters and emails from readers concerning the contents of the magazine or issues relating to Central College. Please include the author's name, city and state; anonymous communications will be discarded. Letters selected for publication may be edited for length, content, clarity and style. Address letters to Civitas, Central Communications, Central College, 812 University St., Pella, Iowa 50219 or email Cyvannah Vecchio, Civitas assistant editor, at vecchioc@central.edu.