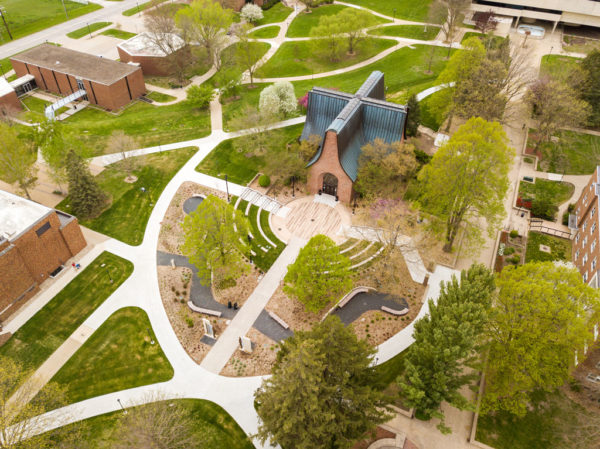 Peace Mall Recognized
Central College's latest change to the campus landscape has been honored with an award from the Iowa Chapter of the American Society of Landscape Architects.
The renovated Peace Mall, with the additions of the history garden and Wallace Spencer Stepenske '64 Amphitheater, was presented an award in the Design (Built) category in a virtual presentation in October 2020.
RDG Planning & Design was the landscape architect and nominated the project for the award.
In its nomination, RDG noted: "Central College has a storied past filled with examples of students and staff dedicating themselves to the ideals of our nation through military service. Peace Mall garden and amphitheater, located in the heart of campus, are an opportunity to honor these stories by giving them a physical space dedicated to the remembrance of Central College's past."
You can donate at central.edu/peace-mall.
Trio Student Support Service Grant
Central was selected to receive funding under the U.S. Department of Education TRIO Student Support Services program. The college received $338,972 for the first budget period, which began Sept. 1, 2020. The grant is anticipated to be for five years, totaling approximately $1.7 million.
Through a grant competition, funds are awarded to institutions of higher education to provide opportunities for academic development and social and cultural opportunities to motivate students toward the successful completion of their postsecondary education. The goal of SSS is to increase the college retention and graduation rates of its participants. It is designed to assist and graduate students and foster an institutional climate supportive of the success of students.
Eligible first-year students can join the SSS community through the first-year, two-credit college course Introduction to College Success. The course helps students make a successful transition into college. Many participants develop their leadership skills through becoming peer instructors for the first-year experience course, members of the SSS leadership team, tutors, group study leaders and student office workers. The program also provides accommodations to assist and help retain and graduate students with disabilities.
The federally funded TRIO programs at Central include three pre-college programs: two Upward Bound programs and Talent Search, in addition to the SSS program.
Giving Tuesday Success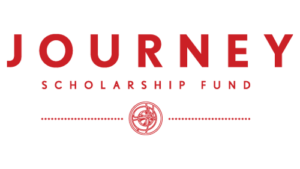 Support of Central and its students continues to be strong, evidenced by the generosity of alumni and friends who donated during Giving Tuesday in December 2020.
Central surpassed its goal by more than $18,000, raising $110,011.81 through gifts from 203 donors. Of that, $107,761.81 goes to the Journey Scholarship Fund, which is celebrating its 10th year.
The Journey Scholarship Fund was created to help students pursue their dreams at Central and has awarded thousands of scholarships to students from around the country. It is 100% donor funded and helps open doors of opportunity by making a Central education affordable to all who qualify.
Wormhoudt Estate Gift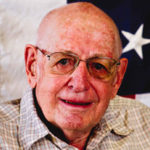 Central received a gift of more than $100,000 from the estate of Eugene E. Wormhoudt '47, helping establish an endowed scholarship.
Wormhoudt's scholarship was created in honor of his parents, Lon and Bess Wormhoudt, to assist students with financial need. It was awarded the first time during the 2018-19 academic year.
A native of Pella, Iowa, Wormhoudt started college in California to study architecture. He returned to help care for the family business, Wormhoudt & Kempkes Clothing Store, following the passing of his father, who was a founding member of the Pella Historical Society and Tulip Time. Wormhoudt was the credit manager for the Rolscreen Company (now Pella Corporation) from 1961 until his retirement in 1984. He died Oct. 10, 2018, at age 95 in Pella.
Noel Cover Foundation Gift
Central once again received a $50,000 gift from the Noel Cover Foundation of Cozad, Nebraska.
Central is one of four colleges to receive regular gifts from the foundation and the only Iowa institution represented. Since the foundation was established in 1972, Central has awarded $1.29 million from the Noel Cover Foundation, leading to 287 scholarships for 127 students.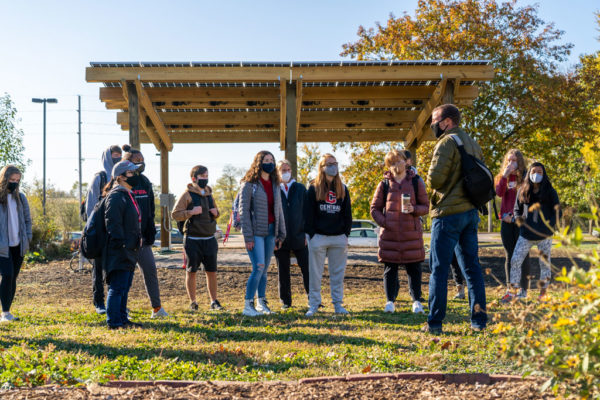 Solar Array and Pergola Completed
A solar array and pergola in the college garden at Central is finished, creating a new classroom space and research and sustainability education opportunities for students.
The solar array and pergola were funded through the senior class gift of the Class of 2019 in addition to grant funding. The college garden is located near the Garden Cottage kitchen classroom on Central's campus.
According to Brian Campbell, former director of sustainability education and partnerships at Central, the solar array is sized to be what an average family home in the United States would consume in electricity. It gives students the opportunity to learn, study and research renewable energy in a real-world setting.
Central's engineering students participated in the design process, comparing different construction materials and analyzing wind and snow loads.
The pergola-style canopy creates a large, shaded space with picnic tables and a grassy gathering space. The solar array is more visible than Central's existing rooftop panels. With access to data from the solar array, students can explore new areas of research, helping test the feasibility of a larger array.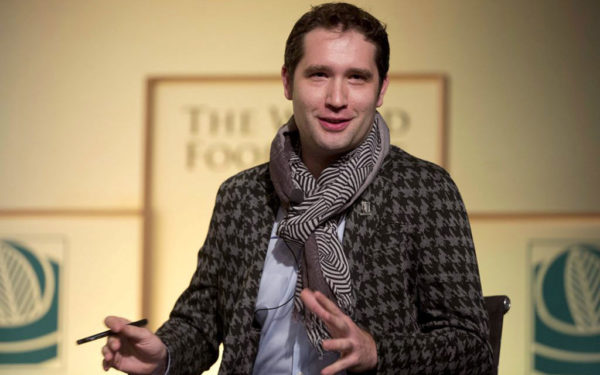 World Food Prize Lecture
Bram Govaerts, winner of the 2014 World Food Prize, presented Central's annual World Food Prize Lecture via Zoom in October.
The World Food Prize is the foremost international award recognizing individuals who have increased the quality, quantity, or availability of food in the world.
Govaerts currently serves as associate director of the Global Conservation Agricultural Program at the International Maize and Wheat Improvement Center. In developing his vision to help poor farmers increase food production from their existing farmland, Govaerts was instrumental in framing the Mexican government's major initiative known as the Sustainable Modernization of Traditional Agriculture.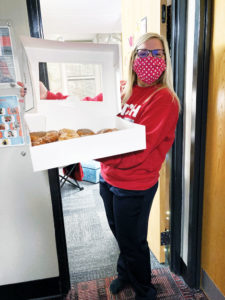 Doughnut Delivery
One of Central's favorite traditions, Breakfast of Champions, was put on pause during the Fall 2020 semester because of the global pandemic. Instead of a late-night breakfast served by faculty and staff, professional and student staff delivered doughnuts within the residence halls and townhouses as a study break the night before finals began.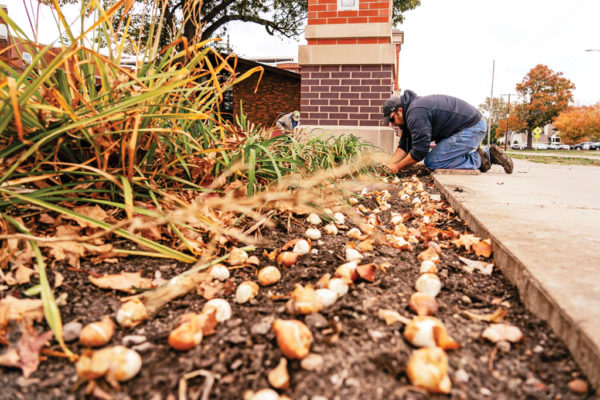 Blossoming Tulips Ahead
An exciting scene in October 2020! Tulip bulbs were being planted across campus, meaning only one thing: beautiful tulips in the spring!
Having a Heart for Others
Central faculty, staff, friends and Pella community businesses donated items for care bags to go to Central students who stayed on campus during Thanksgiving break. More than 70 bags were delivered to students.