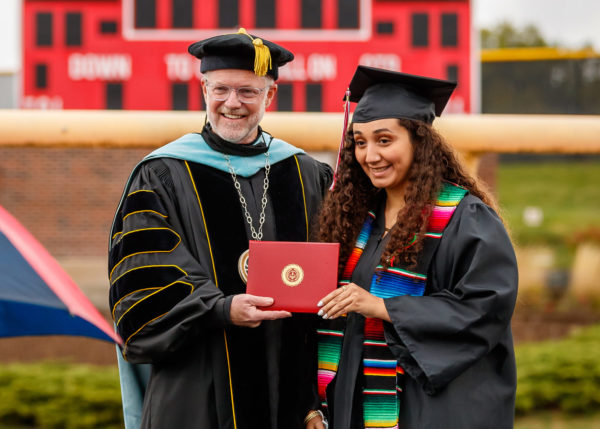 Years ago, I was speaking with the head of one of our nation's six regional accrediting associations for colleges and universities. Accreditation was then a carefully outlined process — reliable, consistent and predictable. He said, "accreditation flows on a river of form letters."
His metaphor could have been applied to many of our day-to-day experiences — until recently. The scrambling of our activities feels like looking at a space that has been ransacked. Nothing is where we left it. Everything is completely disorganized. We feel a sense of violation. Suddenly a sleepy river of form letters seems appealing.
These past months it's been difficult to maintain routines. Our minds race with contingencies. The predictable patterns have mostly been disrupted. Policy frameworks strain under the weight of novel conditions. Stress levels increase as workloads grow.
Resilience is born of challenge. It finds life in what's most important. It calls us to protect what matters most. It finds a place to start again. Resilience is a core principle of Central College. Education is fundamentally a human enterprise that can be aided by technology but not supplanted by it. Our desire to live in an academic community has been reinforced as our highest and best calling. We have mustered the strength to overcome the present challenges by always aiming to be connected. It's why we talk about physical distance, not social distance.
Lessons in patience are hard to bear, but we are called to look to the long arc of time. Our shared task is to emerge from this pandemic with greater resolve to pursue our ambitions despite the disruption. Through generations we have learned and relearned that resting and waiting is restorative as hard-won renewal gradually brings new life. Central has endured so long because we are centered on a collective interest and lock arms through time and across the world to see our shared ambition remain strong.
Our deepest commitment is manifested in how we care for each other. In a world without maps it's easy to feel lost. So many opinions. Endless speculation. Political turmoil. But at the core of our being is an impulse that continues to call us to love our neighbors as ourselves. It's the idea that having a heart for others is also the very best thing for me. Resilience begins with the realization that we are in this together.
We are a community that understands our shared sense of purpose and can be patient in managing change.
The foundation of our resilience is that we are all one.