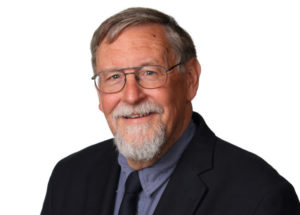 Allan Janssen '70 of Glenmont, New York, died April 3, 2020, of complications from COVID-19. Born in 1948, Janssen was a native Iowan and the oldest child in a family of preacher's kids. At Central, he majored in philosophy, was a member of Alpha Zeta Mu, Band, Campus Church Ministries, choir and Theta. He also attended Vrije University in Amsterdam, Netherlands.
After graduation from Central, Janssen earned his master's degree in philosophy from the State University of New York in Albany and his master's of divinity from New Brunswick Seminary in New Jersey and Western Seminary in Holland, Michigan. He was ordained in 1973 and served as pastor of several Reformed churches in New York and New Jersey. Beginning in 1999 he taught at New Brunswick Theological Seminary. He became a general synod professor of theology in 2012. Following his retirement in 2018, Janssen was declared a general synod Professor Emeritus and served as a retiree chaplain through the RCA's Board of Benefits Services, calling on retired ministers.
During his career he wrote several volumes in the RCA's Historical Series and edited and translated others from Dutch to English. He was considered one of the RCA's foremost authorities on the RCA's church order.
He leaves behind his wife Colleen Kelch Janssen '72, son Jonathan, daughters Sarah and Emily and two grandchildren.