FACULTY AND STAFF NEWS
Enrollment Management Changes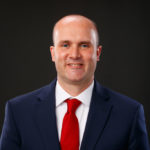 Central's enrollment management and student development teams underwent new leadership changes effective July 1. Chevy Freiburger, who had been the executive director of admission for the past year, has been promoted to the role of dean of enrollment management. Freiburger has been with the college for 17 years.
In his new role, Freiburger oversees day-to-day operations of the admission and financial aid teams. He collaborates with key institutional stakeholders to develop and implement a comprehensive enrollment strategy aligned with the college's goals and mission.
Freiburger assumes this role following in the footsteps of his longtime mentor, Carol Williamson, who has been the vice president of enrollment management and dean of the college since January 2009. Since January 2018 she also has served as vice president of student development. She will remain in that role, in which she oversees wellness and counseling services, residence life and student safety, Campus Ministries, the information center, student support services, the work-based learning program, Upward Bound, Talent Search, and student leadership, involvement and inclusivity.
Quoted in The New Yorker
Andrew Green, professor of political science, was quoted in "The New Yorker." The article focused on Iowa's role in this year's election. Green published a book in 2019 about President Trump's victory in Iowa in 2016. In the article, he's asked about Iowa's support for the President and if Trump will win Iowa again.
Work-Based Learning Director
Teri Vos has been named director of a new work-based learning program funded by a grant from Future Ready Iowa.
Vos oversees all aspects of the work-based learning program, a collaborative community project in Pella, Iowa. Partners include Central College, Pella Area Community and Economic Alliance, Pella Corporation, Precision Inc., Vermeer Corporation, Pella and surrounding schools, Career Academy of Pella and Des Moines Area Community College.
The goals of the program include creation, implementation and promotion of a strong work-based student experience. Vos collaborates with regional partners to identify new and emerging training opportunities that align with industry workforce needs. As director, she acts as the liaison between apprentices/students, employers, parents, various schools, career academies and program partners to facilitate a high-quality, work-based learning experience.
Vos is a resource for any high school student who wants the opportunity to earn college credit while gaining important, employable expertise and life skills.
Faculty Changes
C.D. Adamson, department of theatre, and Sara Shuger Fox, department of exercise science, earned tenure and promotions to associate professor.
Viktor Martisovits, associate professor of physics, was promoted to professor.
David Timmer, professor of religion, received emeritus status.
Faculty Recognition
Andrew Green, professor of political science, received the Dr. John Wesselink Award for scholarship with a direct impact on teaching.
Susan Swanson, associate professor of art, received the David Crichton Memorial Teaching Award for excellence in teaching that challenges and shapes the intellectual development in students.
Paulina Mena, associate professor of biology, received the Frank W. Moore Faculty Award for promoting student learning in the natural sciences.
Maggie Fisher Schlerman '02, associate professor of accounting, received the Huffman Award for Outstanding Support of International Education.
Lori Witt, associate professor of history, received the Hutch Bearce Community-Building and Faculty Leadership Award for community building and mentorship or leadership.
Sam Mate-Kodjo, associate professor of Spanish, was honored for 25 years of service.
EOA, TRIO Officers
Three Central employees were elected to serve as officers with the Educational Opportunity Association and Iowa TRIO.
Ellie Burns, director of pre-college programs, was named secretary of the EOA.
Kristin Lewis, assistant director of Educational Talent Search, was re-elected treasurer for Iowa TRIO.
Mollie Kingma '13, Educational Talent Search coordinator, was elected to the board of directors as a member at-large.
STUDENT NEWS
Nationally Recognized Scholars
Central students won two of the nation's most prestigious scholarships for academic achievement and leadership in 2020. Elizabeth Sheldon '21 and Katie Wang '21 brought home a Udall Scholarship and a Goldwater Scholarship, respectively. Both are the first Central students to win these awards since the scholarships were founded.
Udall Scholarship
Sheldon's Udall Scholarship recognizes her commitment to the environment, leadership and public service. An environmental studies major from Chandler, Arizona, with a 3.5 GPA, she is a member of Central's Student Sustainability Coalition, which works to promote environmental awareness in the Central community. The group recently placed recycling bins in all residence hall rooms.
Sheldon also is president of the college's Green Fund, which helps fund student sustainability initiatives. She seeks to become a professional fundraiser for an environmental nonprofit organization.
Last summer Sheldon collaborated with Lexi Engen '21 on a research project titled "Voted Most Popular: Which Prairie Plants Attract the Greatest Number and Diversity of Native Bees." They presented their findings at the Association for the Advancement of Sustainability in Higher Education's 2019 conference.
The Udall Foundation grants scholarships to 55 applicants annually from a pool of more than 500. The scholarship honors the legacies of Morris Udall and Stewart Udall, former Arizona congressmen who advocated for the stewardship of public lands and natural resources and for Native American self-governance and health care.
Each Udall Scholar receives a scholarship of up to $7,000 plus additional resources to enhance their education and professional development and can network with other Udall Scholars.
Anya Butt, professor of biology; Paulina Mena, associate professor of biology; Brian Campbell, director of sustainability education and partnerships; and Katelin Valster, lecturer of exercise science, prehealth advisor and postgraduate fellowship and awards advisor, mentored Sheldon through the scholarship application process.
Goldwater Scholarship
Wang's Goldwater Scholarship recognizes her outstanding achievements in science. A biochemistry and Spanish major from Minneapolis, Minnesota, with a 4.0 GPA, she also competes on Central's women's soccer team. In 2019, Wang was honored by the magazine "Diverse: Issues in Higher Education" for her academic and athletics accomplishments. In addition, Wang is an Arthur Ashe Jr. Sports Scholar Award nominee.
Wang plans to obtain a medical or doctorate degree and do clinical research at an academic medical center.
Goldwater Scholarships encourage outstanding students to pursue careers in STEM research. In 2020, 396 Goldwater scholars were selected from more than 1,300 nominees representing 461 institutions. Wang is the only student from an Iowa liberal arts college to earn a Goldwater Scholarship in 2020.
The scholarships provide up to $7,500 per year for sophomores and juniors to cover costs of tuition, fees, books and other expenses.
Wang's mentors at Central are James Shriver, professor of chemistry, and Katelin Valster, lecturer of exercise science, prehealth advisor and postgraduate fellowship and awards advisor.
Honorable Presentations
Seven seniors in Central's honors program presented their theses to a virtual audience of Central faculty, staff and students May 9 when classes were moved to a remote environment due to coronavirus.
"Normally we'd do this in person, with refreshments," notes Brian Peterson, associate dean for curriculum and faculty development. He encouraged the audience to ask questions of the presenters in real time. "The bling — your honor medallion, certificate and printed and bound copy of your thesis — will be sent to you by mail," he assured the presenters.
Honors projects are the culmination of yearlong individual research projects under the supervision of faculty members. This year's lineup ran the gamut of subjects, disciplines and research methods:
Finding the Perfect Football Recruit
Michael Anderson '20, an actuarial science and economics major from Farmington, Minnesota, presented "Data Analysis and Predictive Modeling in Service of Central College Football Recruiting." His goal: create an algorithm that could help Central's football coaching staff predict the likelihood of individual future football recruits attending Central. His work incorporated what Keith Jones, Mark and Kay DeCook Endowed Chair in Character and Leadership Development and professor of psychology, called "an impressive number of variables." Anderson's program has already proved useful. As data accumulates, Anderson hopes it can eventually compile a profile of "the perfect recruit." He's now a full-time actuary at Sammons Financial in Des Moines.
"It's More Moral If I Do It"
Sydney Williams '20, a psychology major and Spanish and cultural anthropology minor from Springville, Iowa, presented "Egocentric Bias in Perceived Morality of Moral Decision-Making." "Moral decisions have been studied by philosophers for eons," she says. "But we know less about whether our perception of the morality of a decision depends upon whether we made it or someone else made it." Among her findings: "Participants viewed themselves as more moral even though they made the same decision" as someone else.
Measuring Rape Culture
Grace Vaughn '20, a sociology major from Flower Mound, Texas, who triple-minored in psychology, philosophy and not-for-profit management, presented "Rape Culture: The New College Experience." She defined "rape culture" as one that supported or excused sexual assault and harassment. Her study of Central students discovered that males (especially male athletes), underclass students and those who had no direct or indirect encounter with sexual assault or harassment were more likely to support or excuse sexual transgressions than were women, non-athletes, upper class students and those who had experienced or knew someone who had experienced such transgressions. Peggy Fitch, professor emeritus of psychology and Central's Title IX coordinator, plans to follow up on Vaughn's research findings with the Central community.
Men Talk Like This, Women Talk Like That
Molly Hayes Marshall '20, a communication studies major and French and sociology minor from Oskaloosa, Iowa, presented "Gender and Language Use." She studied how men and women use language differently. Among her findings: Men interrupt twice as often as women do, tend to talk in generalities, refer more to facts and use simpler terms and less emotion. Women are more likely to pause to allow listeners to utter words of agreement, use specific and personal examples, are more relationship-based and are more expressive of emotion. Interestingly, all participants were initially unconscious of their differences in language use and were fascinated to learn more.
Aristotle Was Right
Christian Warner '20, a philosophy and religion double major, French minor and pre-ministry student from Mesa, Arizona, presented "Aristotle or Nietzsche? The Question of the Rationality of Ethics." Inspired by a contemporary culture that disagrees on basic questions of right and wrong, Warner examined disagreeing philosophers to see if ethical consensus is possible. "If morals are rational, as Aristotle asserted, we can know what is moral," he hypothesizes. Other ethicists have discounted Aristotle for defending slavery and relying on obsolete science, but Warner comes to a different conclusion: "Aristotle can defend himself. He got the details wrong, but his general point is right: We are oriented toward happiness and can know what's right." Nietzsche notwithstanding.
Pursuing Targeted Drug Delivery
Kayleigh Rohr '20, a biochemistry and Spanish major from Hastings, Minnesota, presented "Synthesis of Cambiarenes." She spent two years working in the lab with Jay Wackerly, associate professor of chemistry, experimenting with supermolecular chemistry ("the chemistry behind the molecule") for a way to bind useful "guest molecules." Practical applications include targeting drugs just to cancer tumors, for instance, rather than the whole body, reducing toxic side effects. Rohr is now a graduate student at the University of Indiana School of Optometry in Bloomington.
Size Matters
Ben Turnley '20, a biology and environmental studies major from Manhattan, Kansas, presented "The Impact of Bee Body Size on Prairie Flower Preferences." He knew Central has a rich tradition of pollinator research and wanted to use the college's big pollinator database and bee collection to answer a previously unasked question: Do different size bees prefer different size flowers? He found out that they do — and also have different flower color and structure preferences. "That means we need a variety of flower species, with different colors and structures, to support a diverse bee community," says Turnley, who plans to continue his research as a graduate student at the University of New Mexico.
Writing Anthology
Central's annual Writing Anthology, a collection of exceptional student work from across the liberal arts curriculum, has been released for the 2019-20 academic year. It has been continuously published at Central since 1981.
Walter Cannon, professor emeritus of English, founded the project with support from the National Endowment for the Humanities. Since then, the anthology has strengthened a college-wide commitment to writing across the curriculum by celebrating exemplary student writing in the liberal arts, STEM and the applied arts. Publications include both traditional and innovative texts that reflect sophistication in a specific academic discipline or masterful integration of several disciplines.
View the Writing Anthology at central.edu/writing-anthology. It includes this year's 10 pieces of work, plus links to past issues.
Geisler Penquite Scholars
Central's education department announced its 2020 Geisler Penquite Scholars:
Jenna Clark '22 of Story City, Iowa
Alexandra Doepp '22 of Newton, Iowa
Gabrielle Menninga '22 of Ottumwa, Iowa
Seth Moeller '22 of Bondurant, Iowa
Katie Palmer '22 of Keota, Iowa
Timothy Stammeyer '22 of Newton, Iowa
Allison Stuenkel '22 of Waterloo, Iowa
COLLEGE NEWS
Board of Trustees
Mike Van Voorst '93 and Christine Epperly Ieuter '91 were elected as new members of Central's Board of Trustees.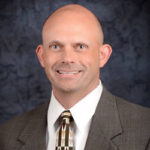 Van Voorst was named vice president of finance at Pella Corporation in February 2019 and served as interim CFO from July 2019 to March 2020. He started his career with Pella Corporation in 1993 in the accounting department before leaving for a few years. He returned in 1998 and has served in a variety of financial roles. He currently is responsible for all corporate accounting/financial planning and analysis, operational accounting, and sales and marketing accounting within Pella Corporation. In addition, all finance leads from acquired subsidiaries report to Van Voorst, and he is responsible for the Avanti Windows and Doors operation in Glendale, Arizona.
Ieuter is chief financial officer of ORS Medco, a multinational distribution leader of industrial and automotive tools and supplies with annual sales of $1 billion. Ieuter is responsible for the entire finance function of the corporation at its world headquarters. Earlier, she was vice president, controller and chief accounting officer of Essendant, a Fortune 500 distributor of office and industrial products with sales of $5 billion. After leaving her seven-year career in public accounting that included Ernst & Young LLP and PriceWaterhouse LLP, Ieuter was director of the SEC reporting, investor relations and corporate finance and banking at The Allstate Corporation before going to Essendant.
Karin Peterson and John Schmidt retired as members of the board and were named trustee emeriti.
Data Science Studies
Central added a self-designed studies minor in data science beginning Fall 2020. This resulted from a growing interest in the field from both faculty and students.
The minor teaches students to analyze and visualize data. Courses include Introduction to Computer Science, Calculus I, Applied Statistics and Data Visualization.
Students in the Class of 2022 and later will be able to take advantage of the new minor. Two new courses for the minor will be available in Spring and Fall 2021. The goal is for data science to eventually become a major.
Peace Mall
Work on this donor-funded project, the first significant changes to campus landscaping since the pond was finished in 1964. Now an amphitheater, walkways and history garden, above, celebrate the college's veterans and many significant moments and meaningful themes in Central history. The history garden includes a resilience marker and a veterans memorial honoring those from the Central family who have sacrificed themselves for the service of our country. Additional planned markers in the garden will commemorate important moments in the college's history, sharing a cohesive story about the college throughout the garden. Work on this donor-funded project will continue until all funding is in place.
To contribute, please contact Michelle Wilkie, director of development, at 641-628-5281, wilkiem@central.edu or central.edu/peace-mall/donate.
AWARDS AND GIFTS
Iowa Campus Compact Awards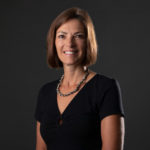 Kellie Gorsche Markey '88 and OLAS, Central's Organization of Latinx-American Students received awards from Iowa Campus Compact's 2020 Engaged Campus Awards. Markey, who founded Dorothy's House in Des Moines, Iowa, received the Alumni Leadership Award and OLAS received the Presidents' Student Leadership Award.
Markey opened Dorothy's House in January 2016 in Des Moines to serve survivors of human trafficking. It is a long-term, residential home that provides survivors of sex trafficking and sexual exploitation with a space, resources and support needed to find their journey.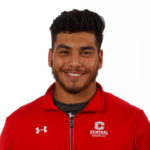 OLAS is an organization that represents the Latinx students on Central's campus. With leadership from current president Michael Escobedo '21 the group seeks to create strong bonds and a sense of community among Latinx and non-Latinx students alike on campus. OLAS also hosts activities that improve society, culture and academic life.
Innovative Learning Lab
Central received $339,000 in grant funding from the Geisler Penquite Foundation to use toward scholarships and an innovative learning lab for education students.
The learning lab will provide an innovative, flexible classroom learning environment representative of current and future practice with space, equipment and technology, learning tools and instructional materials for teachers and students. It will help faculty instruct and support students as they engage with state-of-the-art instructional tools and resources.
The Geisler Penquite Foundation was established in honor of John and Gertrude Geisler by their children and spouses, the late Harold and Mavis Geisler and Cecil Geisler Penquite and Loren Penquite. The foundation has provided support to Central for more than 40 years, giving nearly $2 million to fund scholarships, buildings and statues.
Moore Funding
The Moore Family Foundation Faculty Development Program for Teaching is providing grant funding for 14 faculty projects at Central for the 2020-21 academic year. The funding total is more than $76,000.
Funding supports projects, some of which are:
An exploratory trip to Chile to develop short-term, faculty-led study abroad opportunities.
A workshop to provide faculty an opportunity to develop skills in teaching writing and information literacy.
A student-directed effort to create an app to digitize a dichotomous key for identifying bats.
An endeavor to complete identification of wild bees in Iowa using DNA barcoding in a collaborative research program with a student.
Research for submission of a National Science Foundation grant on the practical applications of a new class of molecules introduced in a research lab at Central.
The Moore Family Foundation has provided significant support to the college over the years. Since 2013, 68 Central faculty have written 105 grant proposals and received $481,291 in funding from the Moore Family Foundation Development Program for Teaching. The foundation's goal is to provide Central faculty with the opportunity to strengthen engagement with students in the classroom and other education settings.