The real world beckoned.
A summer job. Medical school applications. Student loans. For Garrett Saunders '19, it was finally time for baseball and boyhood dreams to fade into the memories of his youth.
He'd allowed the hopes of a pro career to flicker a little longer than most. Some favorable showings in summer wood-bat leagues, combined with the promise and leather he flashed as Central College's all-conference shortstop, prompted Atlanta Braves scouts to offer some encouragement, if not a contract.
Yet his name wasn't called during the amateur draft. Undrafted free-agent offers typically surface immediately afterward, but a week had now passed, and Saunders conceded it was time to move on. He would start applying to medical schools the following day.
Then he got the call. The Braves offered him a spot with Class A rookie league Danville (Virginia). There were no negotiations, only instructions on how to get from Bonaparte, Iowa, to Virginia.
"It was definitely kind of a shock," Saunders says. "I wasn't looking for it but at the same time it's something that you get an instant kind of smile because it's like, yeah, it's happening now."
And that's how medical school got put on hold — for morning bagels from two-star hotel breakfast bars and 11 p.m. postgame chicken breasts on a paper plate, for bus rides traversing tree-lined Appalachian Mountain slopes and for a chance to cling to his youth just a bit longer, picking ground balls off bumpy dirt infields and anxiously waiting for that next at-bat.
"It's a lot of fun," Saunders says. "It's almost like a Little League career. All that matters every day is waking up and playing baseball. You don't really have anything else to care about. It's like you're going back in the day, playing after school, but now it's 12 hours a day. It's all your waking time, pretty much. Then you go back to go to sleep and do it again."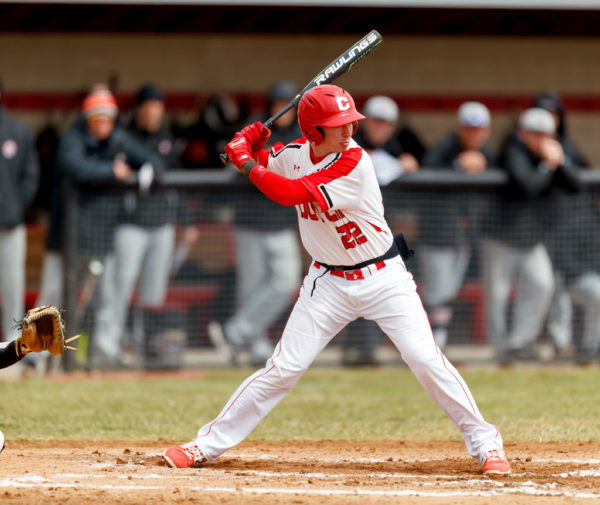 For most minor leaguers, eyes locked firmly on a major league roster spot, it's all about the destination, not the journey. For Saunders, the journey is the destination. Sure, 50,000-seat stadiums, charter flights and mortgage payment-sized per diem checks would be nice, but he can't quite get over the fact that he's getting paid to play baseball.
"I've thought about just how cool it has been," he says. "My whole athletic career has brought me to this point. It's neat to look back on. And I definitely don't have any complaints about the pay and everything. There are some guys that take it a little rough, but at the end of the day you're making money, more than you'd be making sitting and going to school somewhere."
Saunders was a two-time all-region pick at Central, hitting .361 with 25 RBIs last spring. Nice numbers, but for Saunders, like his classmates in other fields, Central connections were the key.
"One of the main reasons I ended up with the Braves is connections," he says. "I played every summer and Coach Matt Schirm always did a good job of making sure I had somewhere to play. That ended up leading to me performing better and got me an opportunity in the Northwoods [an elite summer league]. That obviously helped with exposure."
Clubs don't invest a lot in undrafted free agents like Saunders, who had to adjust to life as a backup, making every playing opportunity a precious one. Thus far, he's defied the odds. In 26 games last summer, he batted .300 with 21 hits and 14 walks, earning him a spring training invitation.
Yet the only thing certain about Saunders' ride is that someday it will end. Unlike many of his teammates, however, with his Central biology degree, he has a Plan B.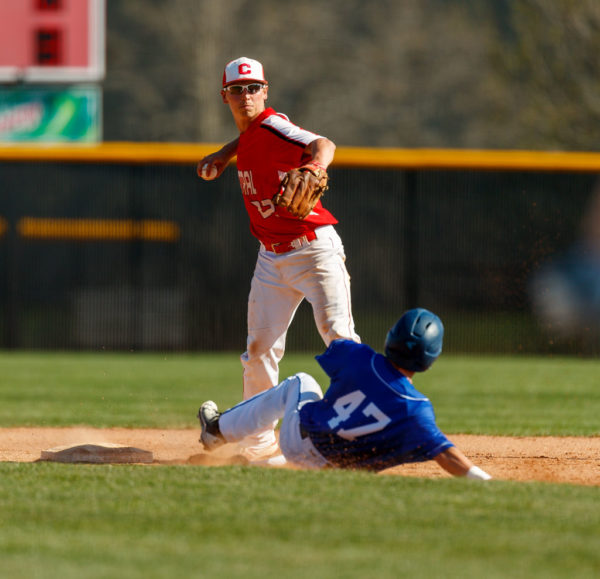 "My long-term goal is to practice medicine where I grew up, basically an underserved area," he says. "A lot of our doctors are older doctors who have been serving the area for 50 years and there's just not a lot of people wanting to fill those shoes. And so they're still working when they probably would prefer to have retired 10 to 15 years ago, but they continue to sacrifice their retirement for the betterment of the community. I think it'd be cool to have that kind of interaction with the community and help out the same way that I've seen them help."
"I LOVED IT HERE. THE PROFESSORS ARE AWESOME."

— GARRETT SAUNDERS '19
Central left him as well-prepared for that future as it did for his baseball career.
"I loved it here," he said. "The professors are awesome. I literally never had a class that I didn't enjoy."
But for now, Saunders savors the feel of a leather glove on his left hand, metal cleats on his feet and sunshine on his face.
"I'm just going to ride it out, do my best, work hard and see what happens," he said. "I'm not worrying too much about the future, which I can do. I'm still young, I figure my brain is going to last longer than my body."