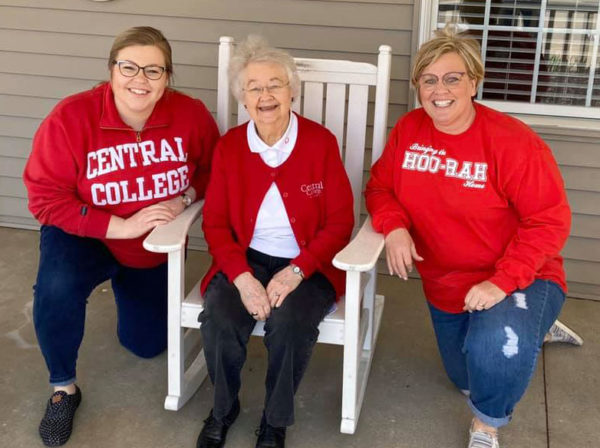 Forever Dutch® means being a part of something deep in traditions. It's being a part of a family that loves deep, pushes you to do the best and holds you accountable! Central is a place where memories are made and your friends become family!!
I'M PROUD TO BE FOREVER DUTCH.

— Jaelyn Monhollon '17
HOMETOWN: Topeka, Kansas
CAMPUS ACTIVITIES: Study Abroad and Softball

Central College celebrated its fourth annual Hoo-Rah Day on Tuesday, April 7. This year the coronavirus prevented in-person events. But virtual participation was stronger than ever, logging more than 83,000 social media impressions in just 24 hours — including more than 5,000 hits to the college's Hoo-Rah Day video at central.edu/fight-song. Donations also set a new Hoo-Rah Day record, exceeding the 2019 total by more than $7,000.
This year the college also launched a new Central Cares Fund to aid students experiencing hardship during the coronavirus pandemic. The fund helps students with the cost of technology and access required for remote learning, unexpected travel, shipping and storage expenses, book and course materials, student accounts and other needs as determined by the college. These needs continue to accumulate, and it's not too late to help out.
To donate to the Central Cares Fund, visit ignite.central.edu/centralcares.
Thank you to everyone who helped
make this Hoo-Rah Day so successful.
$225,372 RAISED
More Than 83,000 Social Media Impressions
241 Gifts