NCAA Division III women's track and field heptathlon champion Raegan Schultz Wagner '04 is joined by a pair of former men's golfers, All-America honoree Tim White '02 and three-time NCAA Division III tourney participant Dr. William Spurbeck '87, as the newest members of Central's Athletics Hall of Honor. Nominees must have graduated or served as a Central coach/administrator at least 15 years earlier. A rotating nine-member selection committee includes alumni from various eras.
SPURBECK: A PEDIATRIC SURGEON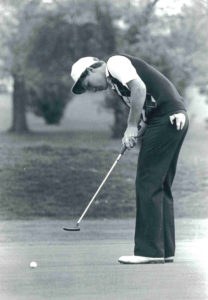 Spurbeck turned in one of the most dominant performances in Iowa Conference men's golf history in 1987, winning the league title by a record 14 shots while shattering the conference scoring mark. A two-time team MVP, Spurbeck played for four conference championship teams and three NCAA qualifiers, helping the Dutch to their best-ever fifth-place national finish in 1985. Twice he was named to the All-American Scholars team by the Golf Coaches Association of America.
Spurbeck received a degree from the University of Houston College of Optometry in 1992 and a medical degree from Texas Tech University in 1996. From 1996-2003 he completed a general surgery residency at the University of Tennessee Health Sciences Center in Memphis, with a postdoctoral research fellowship at St. Jude Children's Research Hospital from 1999- 2001. He was a fellow in pediatric surgery there and at LeBonheur Children's Medical Center from 2003-05.
In 2005, Spurbeck was named clinical assistant professor at the Texas Tech University Department of Surgery and pediatric surgery division chief in 2008. In 2018, Spurbeck joined El Paso Children's Physician Specialists as surgery department chief and medical director.
A native of Waverly, Iowa, Spurbeck and his wife, Dr. Maria Victoria Spurbeck, live in El Paso and have three sons.
WAGNER A NATIONAL CHAMP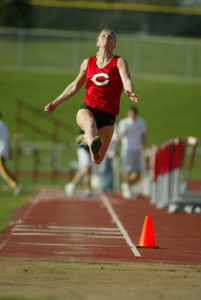 Wagner received All-America distinction five times, capping her Central track and field career by setting an NCAA Division III record with 4,943 points in winning the 2004 heptathlon crown after finishing second in 2003 and third in 2002. She also placed sixth in the 2004 indoor 55-meter hurdles and in the 2002 javelin.
In 2004, Wagner was the Iowa NCAA Woman of the Year Award winner. She served as a financing consultant with Principal Global Investors in Des Moines for 11 years. In 2015, she became a financial advisor at Morgan Stanley, with offices in Des Moines and Fort Dodge.
Wagner's twin sister, Lindsay Schultz Janke '04, finished second in the Division III heptathlon behind Wagner in 2004. And Wagner's husband, Peter Wagner '03, was a two-time NCAA decathlon champ.
A Barnum, Iowa, native, Wagner now lives in Cambridge with Peter and their three children.
WHITE ON UNIVERSITY OF COLORADO FACULTY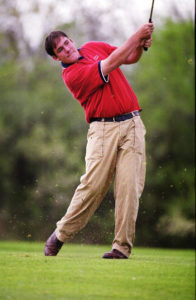 The 2002 Iowa Conference men's golf MVP, White earned All-America distinction, finishing eighth nationally.
A two-time team co-captain and 2002 team MVP, White, was a member of three league championship squads and finished second individually in 2001, carding a first-round 67, the school's best-ever conference tourney score. White helped lead the Dutch to two NCAA tournaments. He was a two-time Golf Coaches Association of America All-America Scholar.
White received a doctoral degree in chemical and bioengineering from the University of Iowa in 2006. He received the school's Karl Kammermeyer Research Award and Vetter Service Award and was named the Outstanding Graduate Student Mentor.
In 2006, White joined the research staff at the U.S. Air Force Research Laboratory in Dayton, Ohio, where he ultimately served as the lead of the structured optical materials and processes team.
In 2018, White was named the first Gallogly Professor of Engineering at the University of Colorado Boulder. He has published more than 150 research articles in peer-reviewed journals. He received early career awards from the U.S. Air Force, International Society for Optics and Physics and Materials Research Society. White recently was honored with lectureships by Harvard University and the Royal Society of Chemistry.
Originally from Princeton, Illinois, White now lives near Boulder with his wife Jaymie Johnson White '02 and children.