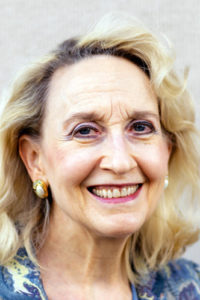 Catherine B. Elwell, a participant in Central's Paris Study Abroad Program in 1971 and 1972, received an Honorary Alumna Award for her 35-year career in the International Monetary Fund. There she participated in 30-plus mission trips to French-speaking African nations, serving on teams that helped some of the world's most vulnerable nations deal with such seismic global events as the mid-1970 oil crisis, the debt crisis of the 1980s, the end of the Cold War and the breakup of the former Soviet Union. She credits her Central study abroad experience with launching her career and has been a loyal supporter of Central's programs. She has presented lectures on the IMF to classes, participated in panel discussions, mentored students and served as the college's featured speaker. In 2014, she became a member of the college's National Advisory Council.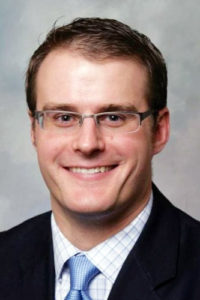 Adam C. Gregg '06 received a Distinguished Alumnus Award for his work as the Lieutenant Governor of the State of Iowa. Gregg double majored in political science and history, interned with the U.S. Department of Defense, the U.S. Congress and the United Kingdom Parliament, played four years of Dutch football and graduated first in his class. He graduated with high honors from Drake University Law School, where he was an Iowa Supreme Court Scholar and on the Drake Law Review. He then practiced law, served as legislative liaison and policy advisor in the Iowa governor's office, was the Republican nominee for attorney general, and ran the State Public Defender's office. He was appointed Lieutenant Governor in 2017, elected in 2018 and is co-chair of the Governor's Empower Rural Iowa Initiative and vice chair of the Republican Lieutenant Governors Association.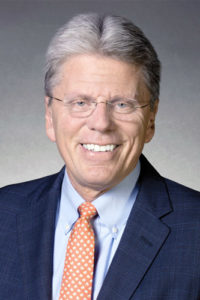 Steven C. Van Wyk '81 received an honorary doctorate of public service for his leadership of a business team in New York's World Trade Center through the 9/11 terrorist attack. He was also the college's 2019 commencement speaker. Van Wyk, a Pella native, graduated with a double major in business management and accounting and is now executive vice president and head of technology and innovation for The PNC Financial Services Group. He previously served as chief information officer and later global chief operating officer for ING, Amsterdam. Van Wyk also worked for Morgan Stanley, Deloitte & Touche, Pella Corporation and Phillips Petroleum. He serves as chair of the board for the Banking Industry Architecture Network and on the board of the Reinsurance Group of America, Incorporated.
For more information about Commencement 2019, visit: central.edu/commencement.